3 energy transition equities you must have in your portfolio
Investors in energy transition equities have reasons to be optimistic in 2022. After a rough 2021, when supply chain pressures and high inflation weighed on profits, opportunities in the sector opened up.
Last year brought pain for investors in energy transition equities. Rising inflation and ongoing supply chain pressures affected the profitability of many companies in the sector.
But the decline in price coupled with the supply chain pressures easing in some areas have led to attractive new opportunities within the sector. Moreover, governments prepare huge packages to support the energy transition phase, such as in the United States and Europe.
So is it time to invest in energy transition equities? Here are three names worth considering: Renewable Energy Group, Clearway Energy, and Brookfield Renewable.
Renewable Energy Group
Renewable Energy Group is an American company active in the energy sector. It converts fats, oils, and greases into biofuels, and it operates 12 biorefineries.
The stock price had a rough 2021. On top of that, it is down -13.81% YTD. However, analysts are bullish. Of the 17 analysts covering the stock, 14 have issued buy ratings, and 3 have issued neutral ratings. No analyst has a sell recommendation for Renewable Energy Group.
Furthermore, the company trades at a P/E Non-GAAP (TTM) ratio of 8.80, much lower than the 13.26 sector median.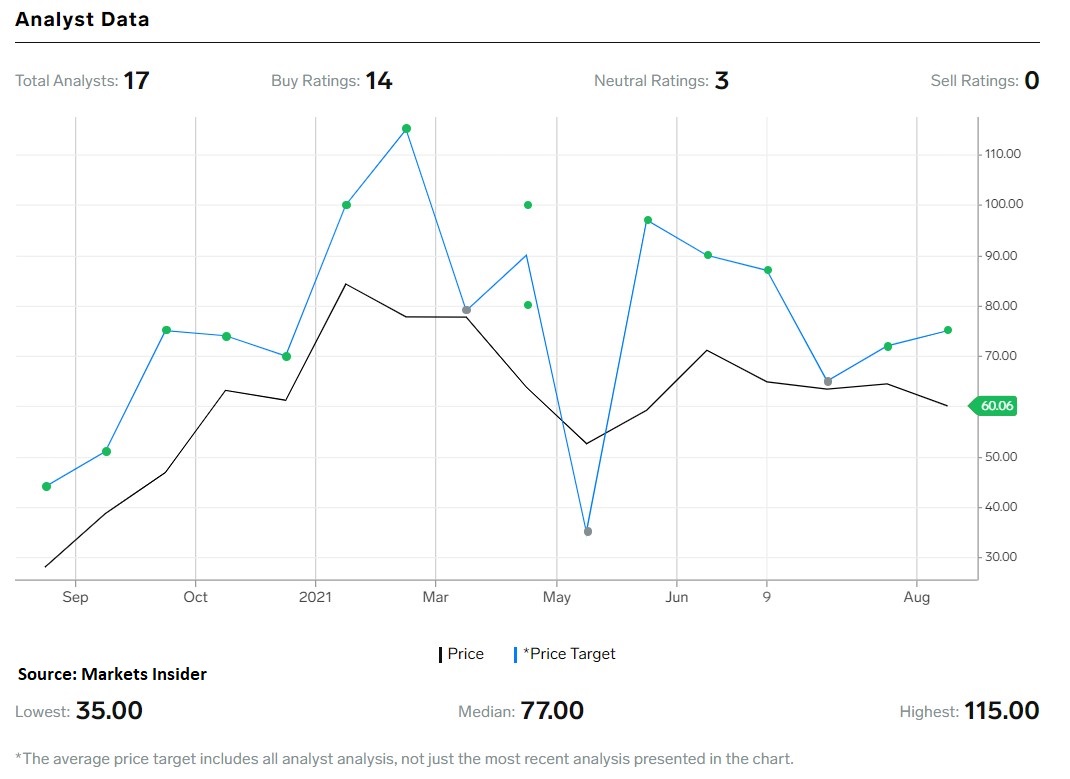 Clearway Energy
Clearway Energy is a US-based company based in Princeton, New Jersey. It runs wind and solar generation projects and natural gas generation facilities.
The stock trades near all-time highs, and Clearway Energy pays a dividend. The forward dividend yield is 4.17%, and the 5-year growth rate is 7.03%.
For the past twelve months, Clear Energy has operated with a gross profit margin of 65.95%, higher than the sector median by 54.52%.

Brookfield Renewable
Brookfield Renewable is an American company from New York operating in the renewable electricity industry. It operates facilities in North and South America, as well as in Europe.
Just as Clearway Energy, Brookfield Renewable operated with a gross profit margin for the past twelve months much higher than the sector median by 53.29%. At the current stock market price, the company is valued at $12.22 billion, and the enterprise value is $35.78 billion.