4 reasons to buy UK stocks despite BOE's tightening of financial conditions
UK stocks rally today on the back of better employment data. Is this rally to be sold, or will we see the FTSE 100 index back at the highs?
2022 has not been kind to US equity investors. The tech sector has sold off aggressively so far this year, and even the S&P 500 index dropped close to entering bear market territory (i.e., a bear market starts after a drop bigger than -20% from the highs).
But the weakness seen in the US markets was not exported everywhere. In the UK, stocks are back at their highs, as seen by the FTSE 100, which bounced strongly from support.
So is this just a bounce, or will we see the FTSE 100 index rallying further? Here are four reasons to buy UK stocks:
Resilience when compared to other parts of the world
Strong labor market
FTSE 100 bounced from support
Weak sterling
UK equities are resilient in 2022
With so much going on lately (e.g., Brexit, COVID-19, Russia-Ukraine war), the equities market had a hard time this year. Take the emerging markets equities, down by more than -60% from their highs.
Yet, not all markets are the same. In the UK, equities are resilient in 2022, even delivering a positive return YTD. Should equities bounce in other parts of the world, especially in the United States, then UK equities are well-positioned to extend their rally.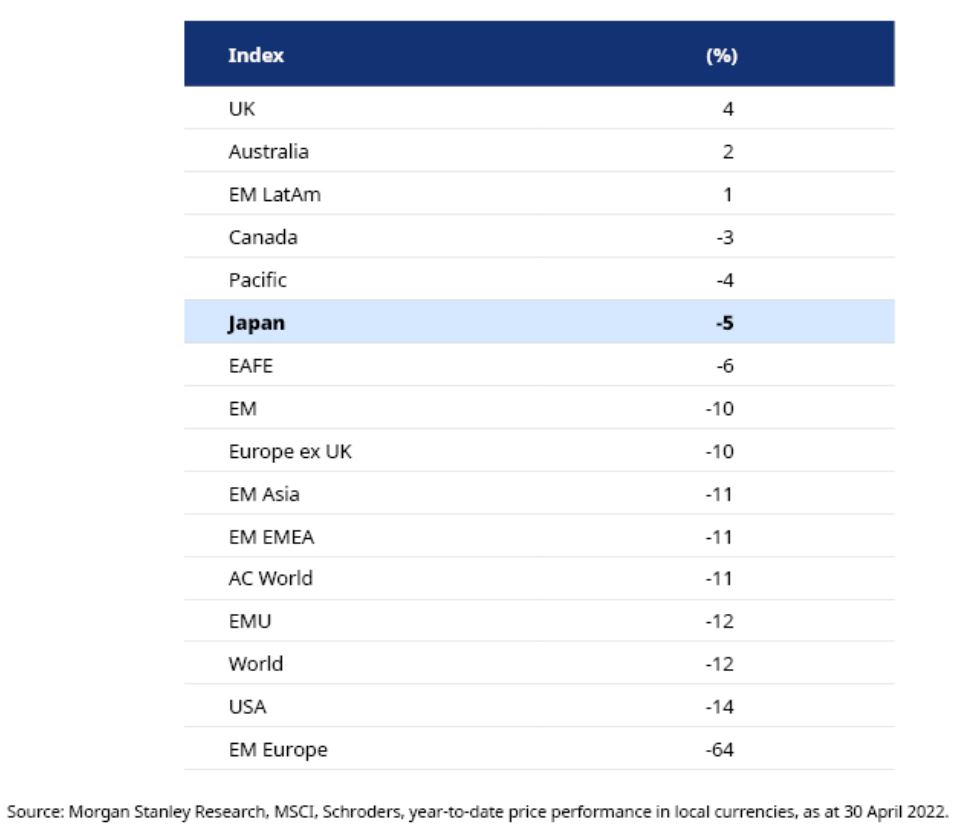 UK labor market is strong
Earlier today, the UK jobs data for April showed a much better than expected employment picture. The claimant count number and the unemployment rate dropped by more than the market expected, pointing to a strong labor market and economic strength.
FTSE 100 bounced from support
FTSE 100 is back, threatening the highs. It bounced from the critical 7,250 level, one that acted as resistance a while back. Should the economic data continue to improve, FTSE 100 would likely give it another attempt to a new high.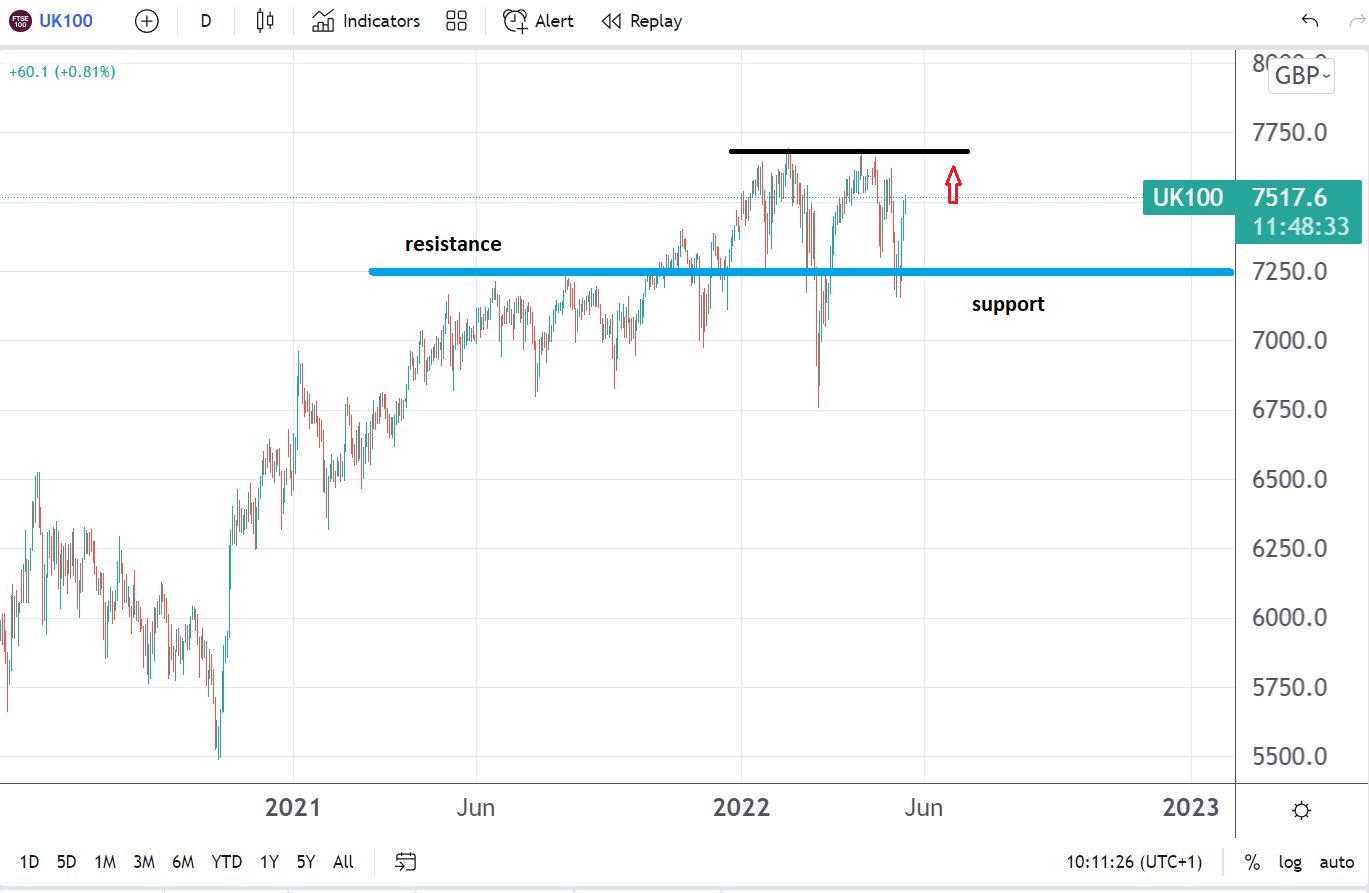 Weak currency
Finally, the British pound's weakness, especially against the US dollar, is another reason to be bullish on UK equities. A weak currency supports higher equity prices, as investors buy equities as a hedge against inflation.
Inflation is running hot in the UK. According to the Bank of England's Governor Andrew Bailey, double-digit inflation is a clear possibility by the end of the year. In such an environment, equities should be supported on any dip.