4 reasons why US stocks remain bid despite rising uncertainties
US stocks remain bid despite plenty of reasons to be worried. So how come stocks are not down sharply?
US stocks bounced sharply from their 2022 lows and erased most of the losses. Yesterday, the S&P 500 losses were only -5.6% for the year, Nasdaq 100 index was down -10.6% YTD, and the Russell 2000 -7.4%.
So what keeps stocks bid? Here are four reasons why investors keep buying stocks:
Policy real rates are at a record low
Inflation rate rises much faster than the Fed hikes
QT is different this time
This cycle is different too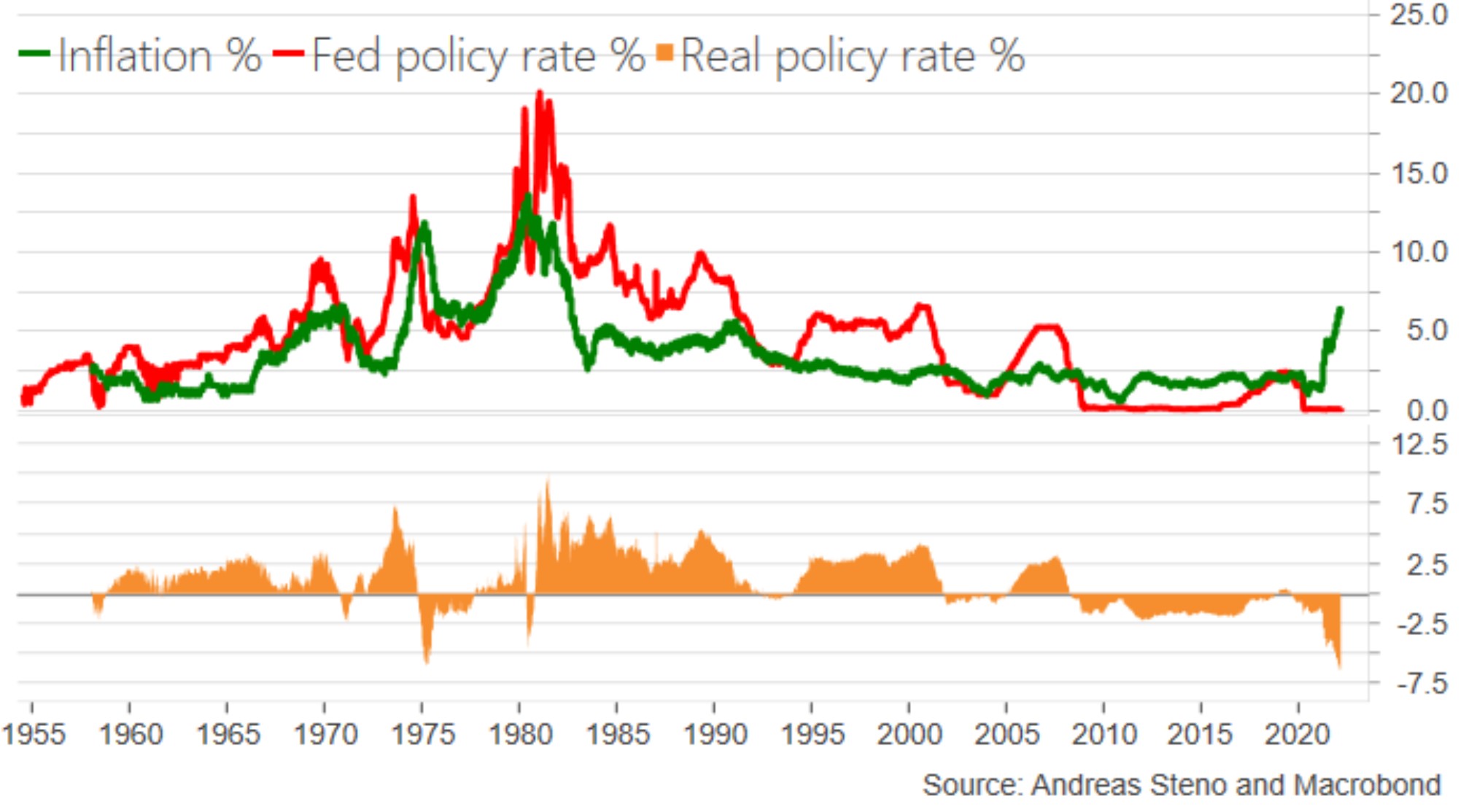 Policy real rates are at a record low
The real rate is the difference between federal funds and inflation rates. Despite the Federal Reserve raising the funds rate last week, the policy real rates are at a record low.
Hence, while the central bank began a tightening cycle, it will take a while until the rate hike is transmitted into the economy. In the meantime, conditions remain more than accommodative.
Inflation rises much faster than Fed tightens
The Federal Reserve delivered a 25bp rate hike, but inflation runs at a higher pace. In February, the annual inflation reached 7.9%, the highest level in more than four decades.
At this pace, the risk is that the March release will show a much higher increase in the inflation rate than the rate hike delivered by the Fed. Hence, another boost in asset prices should further support the stocks' rally.
Quantitative tightening is different this time
Stocks are known for rallying during quantitative easing when the balance sheet expands. Now, the Fed announced the end of quantitative easing and it will start reducing the size of its balance sheet – aka quantitative tightening.
Should we expect the process to hurt stocks?
Not necessarily. If the Treasury taps that money by issuing new bills, quantitative tightening will be neutralized.
This cycle is different
Bonds and commodities act differently, and so does the FX market. For example, the Japanese yen, long known as a safe-haven currency, was sold aggressively after the Russia-Ukraine war started.
As such, keeping an open mind is key in moving forward. One thing is clear – despite rising uncertainties, the US stock markets remain well bid.