5 takeaways after yesterday's Fed press conference
The Federal Reserve of the United States raised the interest rate by 50bp and announced the start of quantitative tightening. So why did the stock market rally?
The main event of the trading week is behind us, as the Federal Reserve announced yesterday that it increased the funds rate by another 50bp. To the surprise of many, stocks rallied, despite the fact that higher interest rates should weigh on the market sentiment.
Here are five takeaways after the Fed press conference:
Tightening to continue
Inflation is much too high
Fed keeps an eye on international developments
Quantitative tightening starts in June
75bp rate increases are not on the table
Monetary policy to keep tightening
According to the Fed, tightening has just started. During the press conference, Jerome Powell, Fed's Chair, confirmed that 50bps rate hikes are planned for June and July, and maybe even September.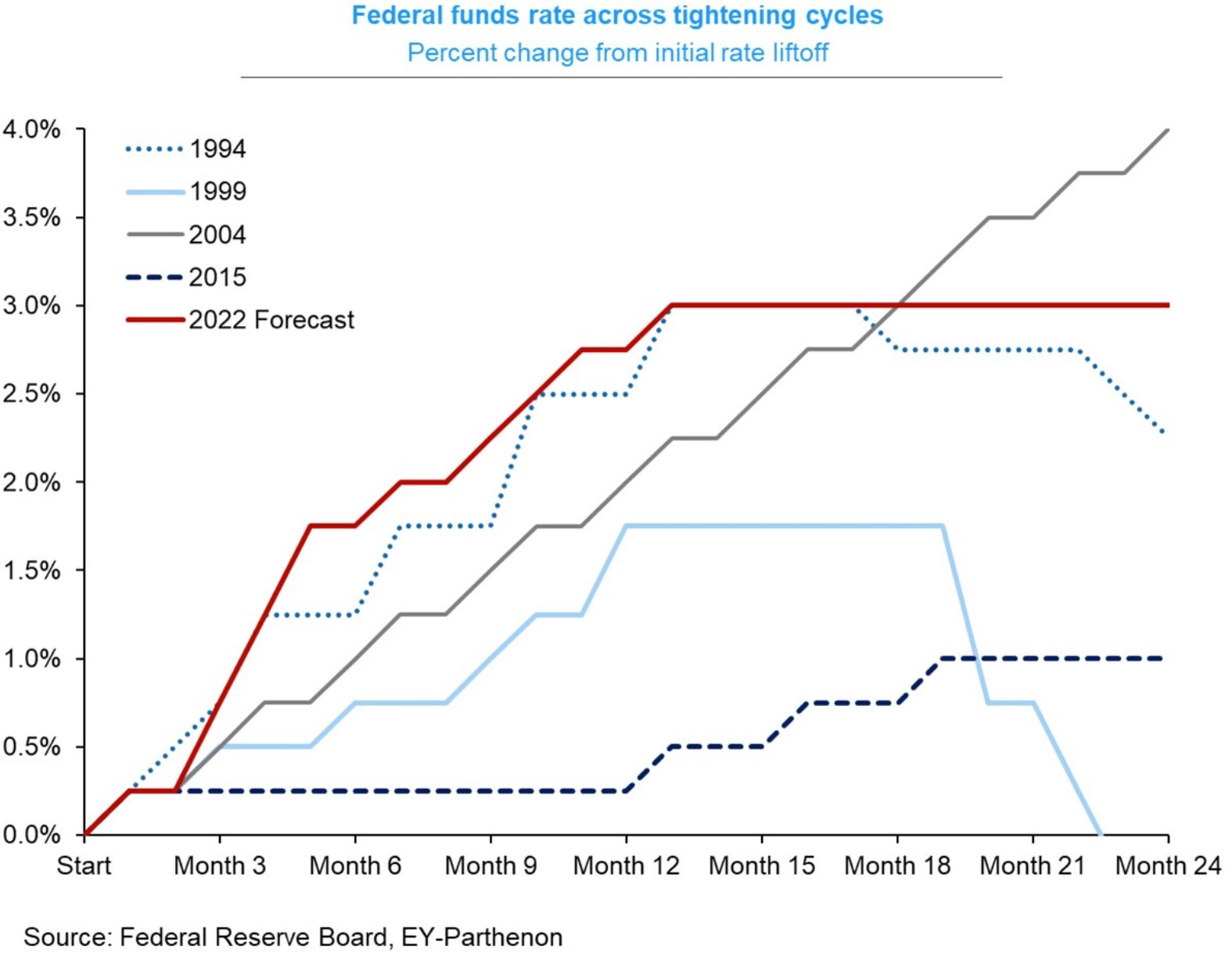 Inflation is much higher than the Fed wants it to be
The main reason for Fed's tightening is inflation. It reached levels not seen in the last 40 years and is not seen as transitory anymore by the Fed.
As such, the Fed's job is to restore price stability, and the only way to do so is to raise the rates as quickly as possible.
International developments do matter for the Fed
Fed is confident in its ability to anchor inflation expectations but said that international developments play an important role. The Russia-Ukraine conflict contributes to supply chain disruptions, thus fueling higher prices.
Fed starts to sell bonds
This was, perhaps, the reason why stocks rallied. The Fed announced that it would start selling bonds in June in an effort to reduce the size of its balance sheet, a move seen as accentuating the tightening.
By September, the balance sheet is expected to shrink by $95bln/month. The market viewed the slow pace of selling until September as a dovish outcome, and so stocks rallied.
75bp rate hikes unlikely
Finally, the Fed sees unlikely to raise the rates by 75bp, as some market participants have speculated. It will stick to 50bp in the upcoming meetings and plans to carefully monitor inflation.