Best stocks to buy this week ahead of their earnings call
Home Depot, Barclays, and Danone present their financial performance this week.
Financial markets have been influenced lately by the Ukraine-Russia developments. As such, investors focused more on the stock market indexes' reaction to headlines rather than on individual companies.
Nevertheless, the earnings season continues with some big names reporting their earnings this week, both from the United States and Europe. From America, Home Depot is scheduled to release its quarterly earnings on February 21, while from Europe, Barclays in the United Kingdom and Danone in France are in the spotlight.
Home Depot
Home Depot investors expect EPS of $3.18 for the Q4 FY2022 – in line with last year's same period. The stock price is down double digits in 2022 but still in positive territory on a YoY basis.
The company pays a hefty dividend and has increased it for the past 12 consecutive years. The forward dividend yield is 1.90%, and the payout ratio is 43.85%.
Besides the dividend, which appeals to many investors, Home Depot has an EBIT margin for the past twelve months bigger than the sector median by 9.65%.
Home Depot's long-term investors have benefited from the remarkable rise in the share price. For example, in the last decade, the stock price rose from $20 to above $400, while at the same time, Home Depot paid a dividend.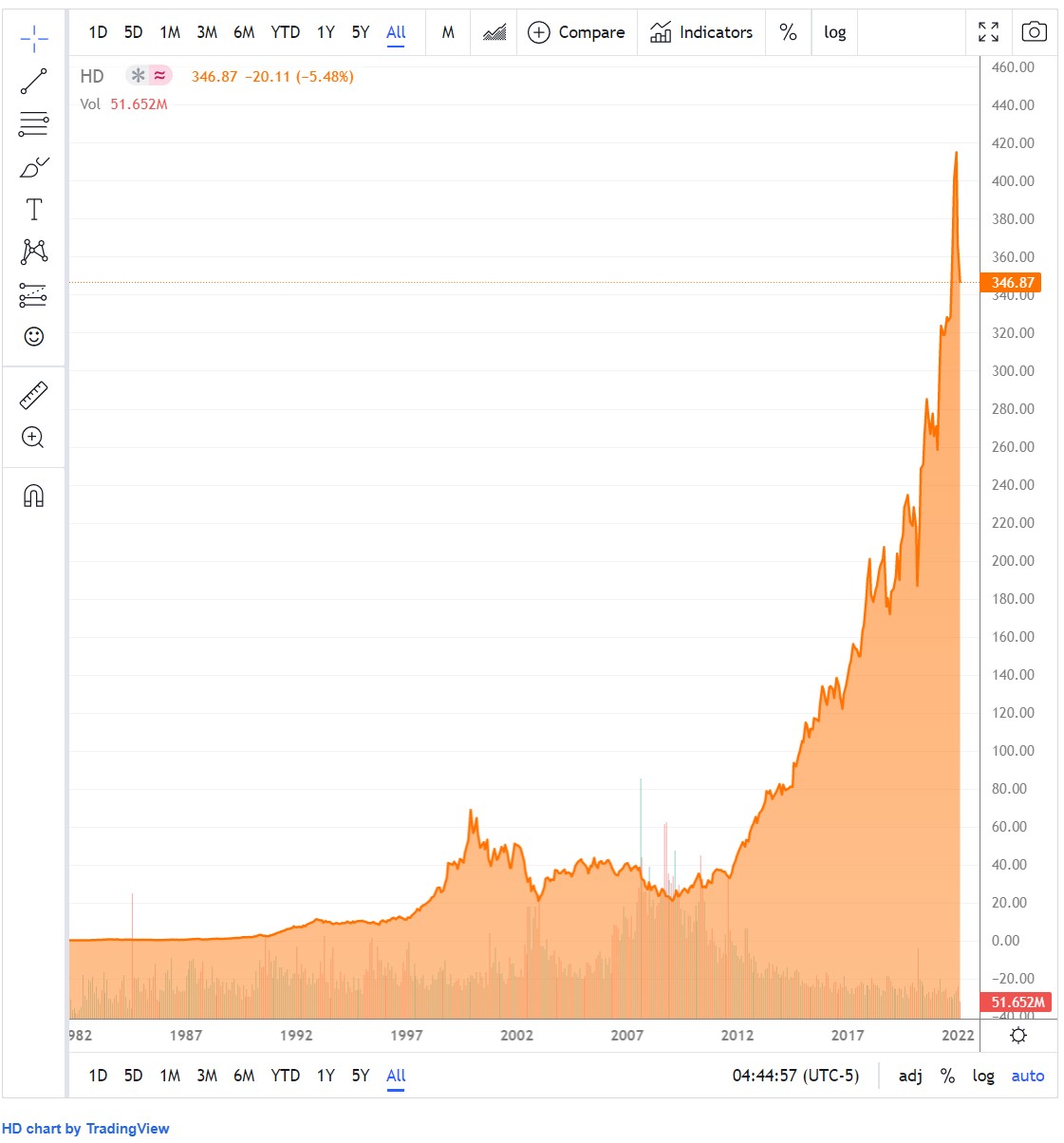 Barclays
Barclays is one of the largest banks in the United Kingdom. Headquartered in London, it employs over 80,000 people and serves customers worldwide.
Companies in the financial services sector benefited from the hawkish twist in the central banks' language. Barclays is one of them.
The Bank of England has started a tightening cycle, and the stock price has been up 26% in the last twelve months. Moreover, Barclays' revenue grew YoY by 27.31%, higher than the sector median by 43.98%.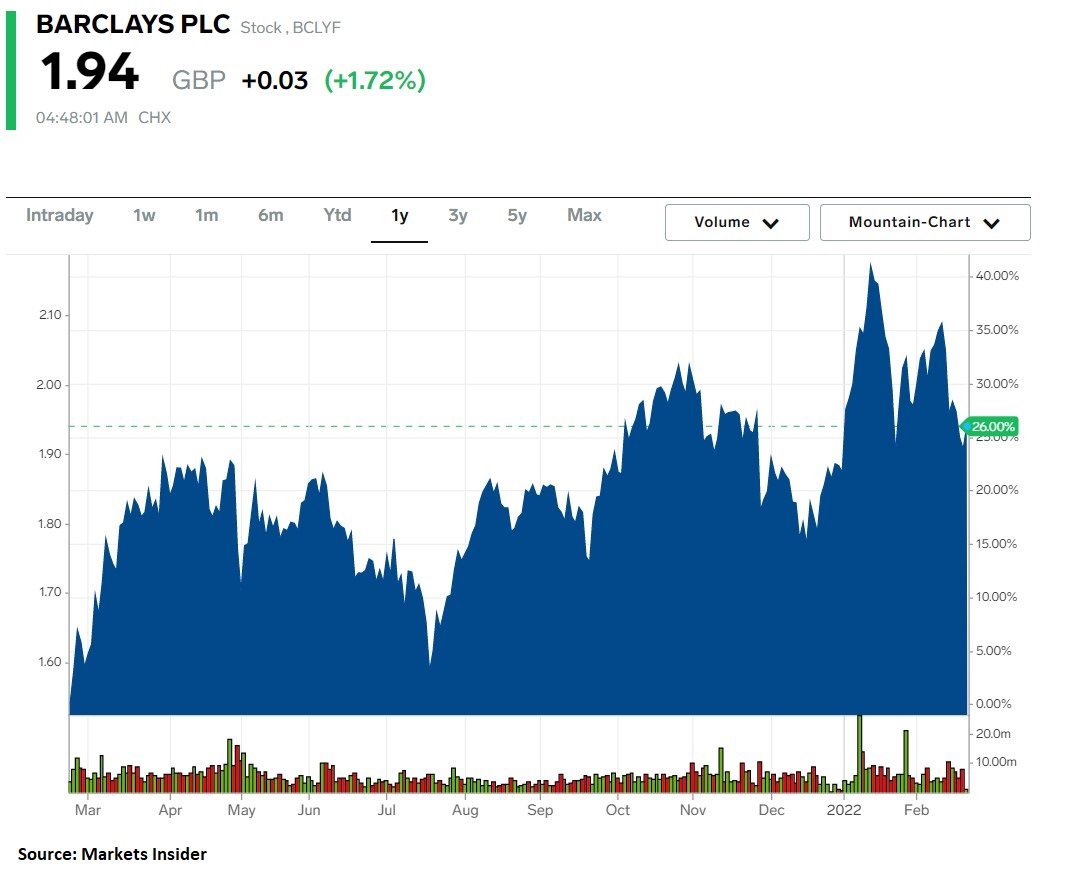 Danone
Danone is one of the world's largest food and beverage companies with worldwide operations. Based in Paris, France, it employs over 100,000 people, and the EPS for 2022 are expected at EUR3.46.
Danone is a dividend-paying company, and it trades at a P/E ratio of 16.11, forecasted to decline to 13.81 by 2025.