Diversify your portfolio with these 3 telecom stocks: AT&T, CMCSA, and TMUS
Telecom stocks often act as safe-haven companies in times of increased market volatility and pay hefty dividends. So what are the best 3 telecom stocks to buy in April?
Telecom stocks are known for paying a high dividend and are attractive to many conservative investors due to their safe-haven status in times of increased market volatility. Here are three names to consider adding to a portfolio to obtain diversification benefits: AT&T, Comcast, and T-Mobile USA.
AT&T
AT&T is a telecommunications giant from the United States, offering media and technology services locally and internationally. The stock price declined a little more than 5% YTD but investors know that AT&T rewards its shareholders with a hefty dividend.
The dividend yield for 2022 is 7.2%, and the stock currently trades at a P/E ratio of 8.01.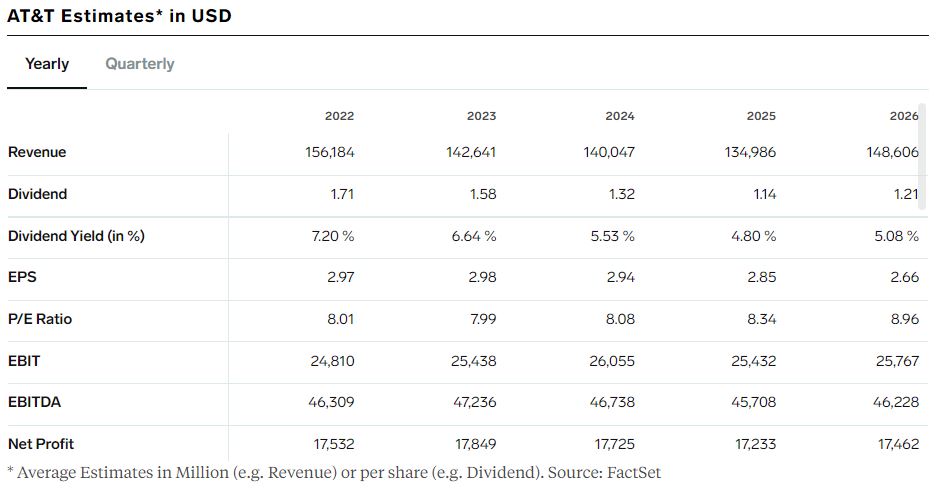 Comcast
Comcast is a media, entertainment, and communications company from Philadelphia, Pennsylvania. It employs close to 200,000 people, and it was founded in 1963.
Comcast operates with a gross profit margin of 66.96%, and its enterprise value has reached $315.93 billion. The forward dividend yield is 2.26%, and the five-year CAGR rate is 12.7%.
Almost all analysts have a buy recommendation for Comcast's stock price. Out of 41 analysts, 35 have issued a buy rating, and 4 have a neutral one. Only two analysts have issued a sell recommendation.
Most recently, Barclays Capital maintained its buy rating with a $56/share price target. The same did Morgan Stanley, only its price target is slightly higher, at $60/share.
T-Mobile USA
T-Mobile operates in the wireless telecommunication services, and it serves over 100 million customers. The company has a gross profit margin of 56.85% in the past twelve months, higher than the sector median by 11.85%.
The annual revenue estimate for the fiscal period ending December 2022 is $81.44 billion, and the stock price has doubled in the last five years. At the current market price, the company is valued at $158.02 billion, and the enterprise value reached $260.21 billion.