FTSE 100 is back at the highs: here's why it should move even higher
FTSE 100 reversed sharply from its 2022 lows and now threatens to move above 8,000 points. Higher equity prices are in the cards, with the UK base interest rate well below the inflation rate.
The stock markets in developed countries had a hard time in 2022, but the UK FTSE 100 index is one of the most resilient markets. It did correct in the first five months of the year, but each dip below 7,200 was met with heavy buying.
As such, it is threatening to surpass the highs marked at the start of the trading year and, more importantly, to move above 8,000 points.
Sure enough, the UK equity market lagged the price action seen in the United States during the COVID-19 pandemic. This happened in most European countries, not only in the UK, as the US markets kept advancing to new all-time highs while Europe lagged.
But things appear to change now. The technical analysis points to higher levels, and if we get a daily close above 8,000 points, the index may move even higher.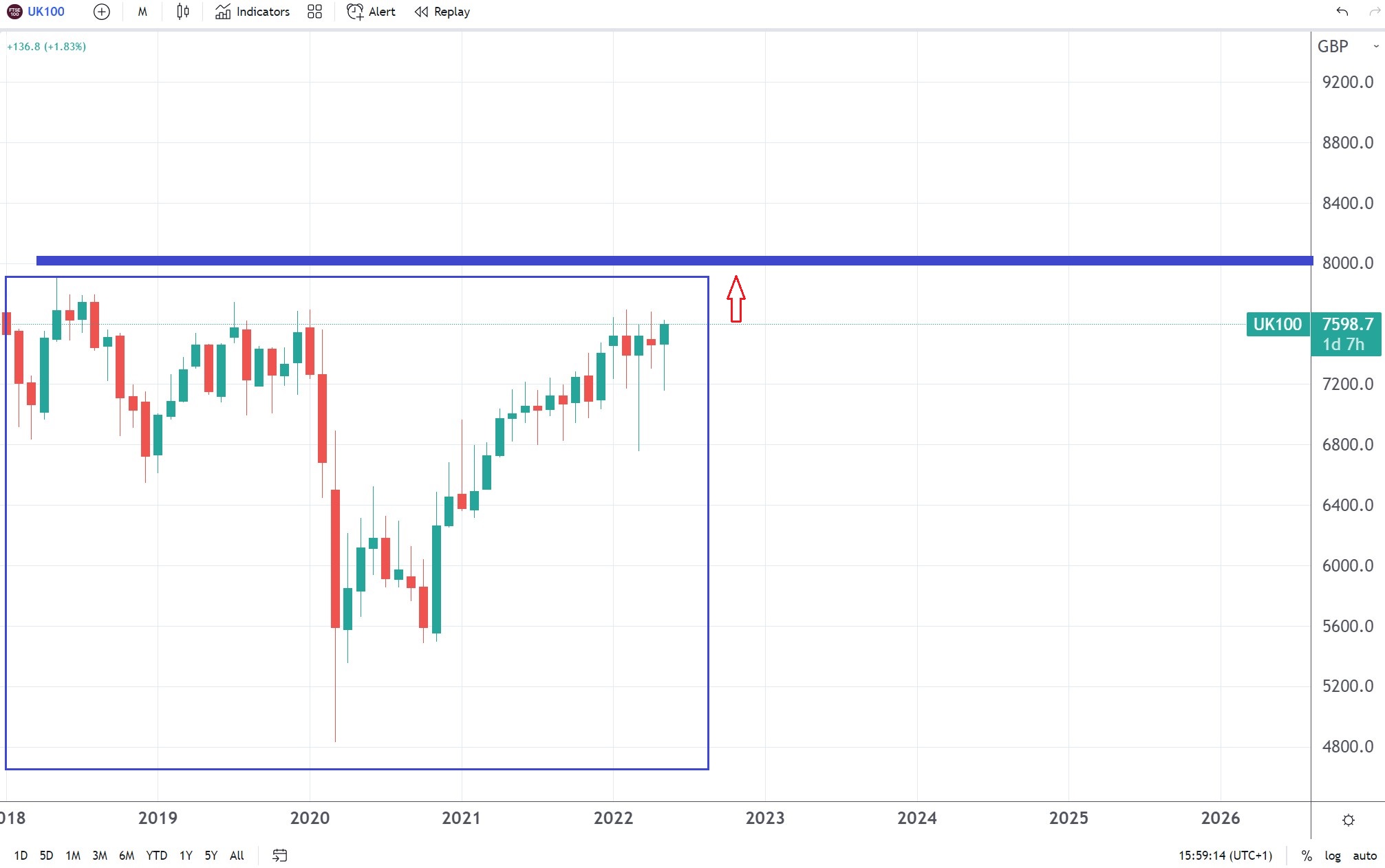 There is still a huge gap between the UK base interest rate and inflation
Inflation in the United Kingdom supports higher equity prices. The area marked on the chart below corresponds to the area marked on the chart above.
It shows how the equity market moved in the last four years in relation to inflation and interest rates. In other words, because the inflation rate exceeds the UK base interest rate, there is scope for another leg higher for UK equities.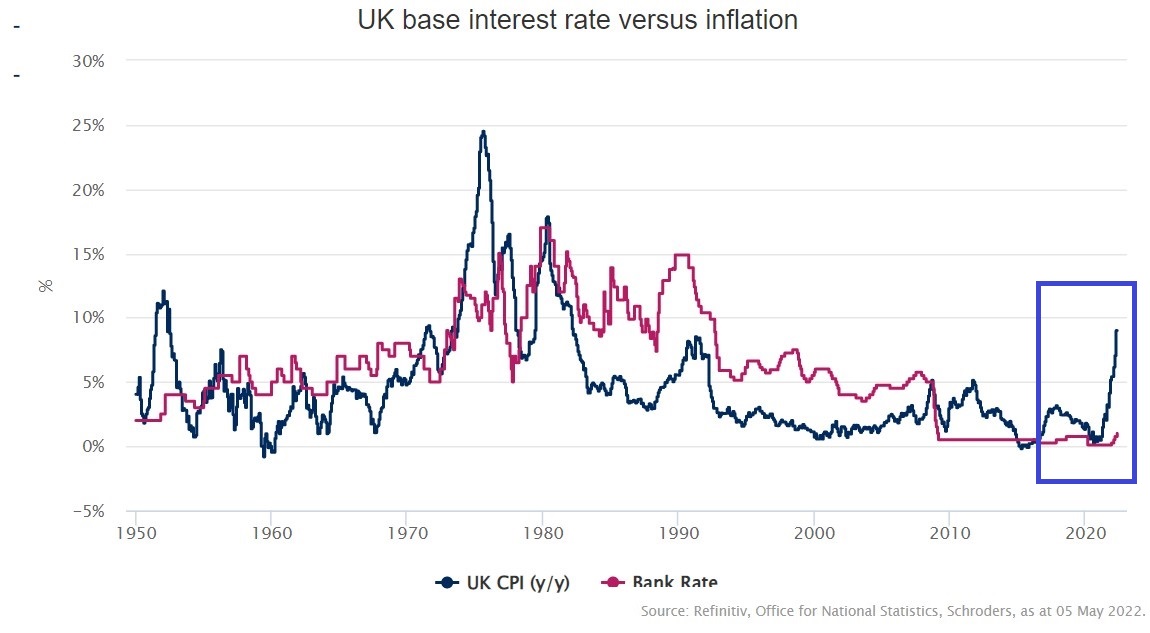 More precisely, the expectations for the UK base interest rates are that they will reach 2.5% and beyond by 2023. However, even at those levels, they will lag the rise in the inflation rate, unless inflation cools off suddenly.
However, that is unlikely. With oil trading above $115/barrel and the Bank of England forecasting double-digit inflation, the equity prices should remain bid as the UK base interest rate is poised to lag the rise in inflation.