Is it safe to buy Walmart stocks after dropping by more than -11% on poor earnings?
Walmart's stock price declined abruptly on Tuesday after the company reported its quarterly financial performance. EPS missed expectations, and so the stock dropped by more than -11%.
One of the closely-watched stocks this week was Walmart, as the quarterly earnings were due for release yesterday. Investors had been right to eagerly await the financial results for the Q1 FY2023 – Walmart missed the bottom line, and the stock dived by more than -11%.
Walmart is one of the largest retailers in the world. It opens its doors to and welcomes 240 million customers every single week. It has a presence in more than twenty countries, and it also operates e-commerce websites.
Walmart is a dividend-paying company. It increased the annual dividend in the last 48 consecutive years, and the current dividend-payout ratio is 34.11%.
Q1 FY2023 highlights
Yesterday's reports were not all that bad as the stock price decline may suggest. After all, total revenue increased, and so did net sales.
But EPS and adjusted EPS dropped by more than -23% when compared to the same period last year. Also, the gross profit rate fell sharply, by -87bp. Finally, a sharp drop in operating income and an increase in operating expenses affected the bottom line for the quarter.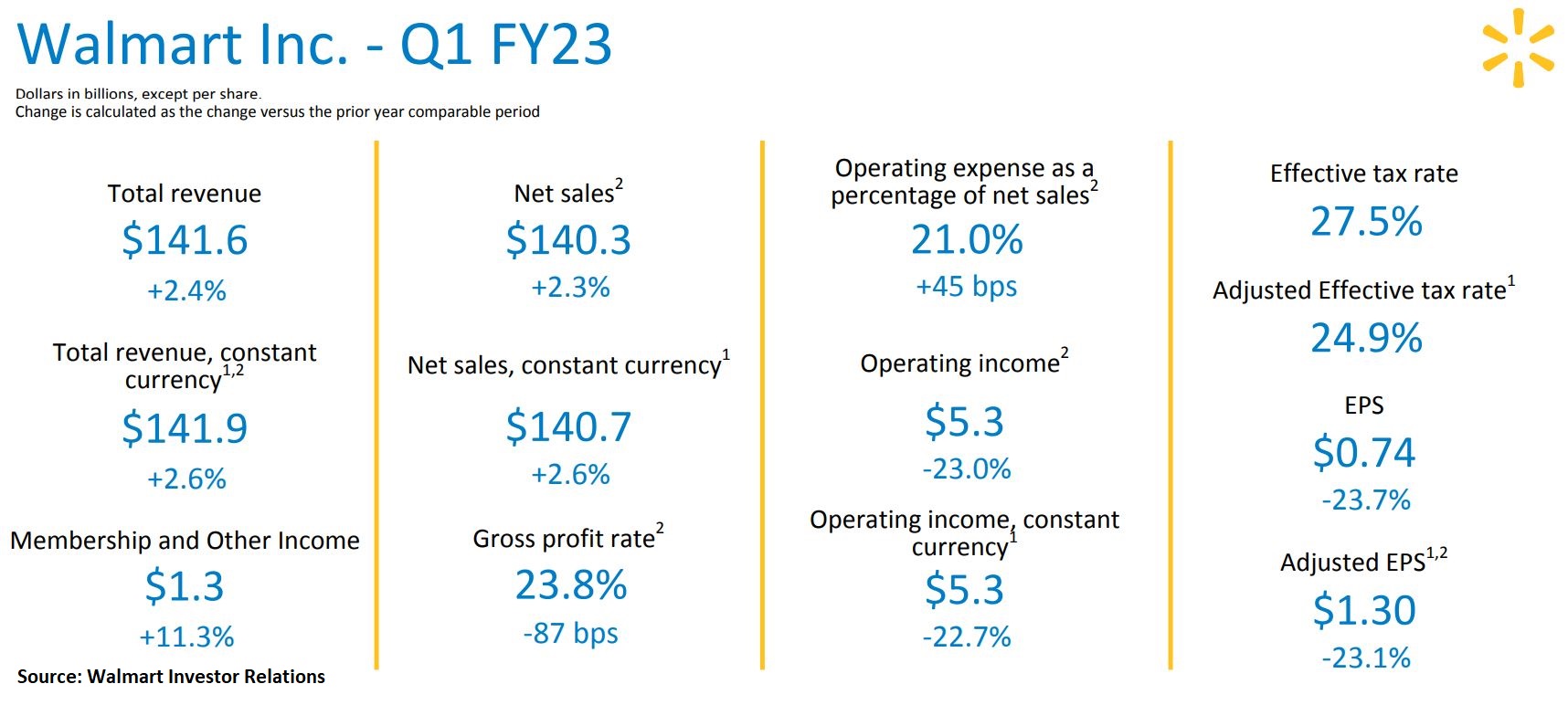 How did Walmart's stock price react to the quarterly earnings release?
The stock price dropped sharply, closing the day down by more than -11%. However, it keeps, more or less, a neutral bias, because, after yesterday's drop, the price now tests the lower boundary of a horizontal channel that lasted for the past 1.5 years.
The biggest blow was that Walmart had cut the forward guidance, thus leading to the stock price dropping by the most since 1987.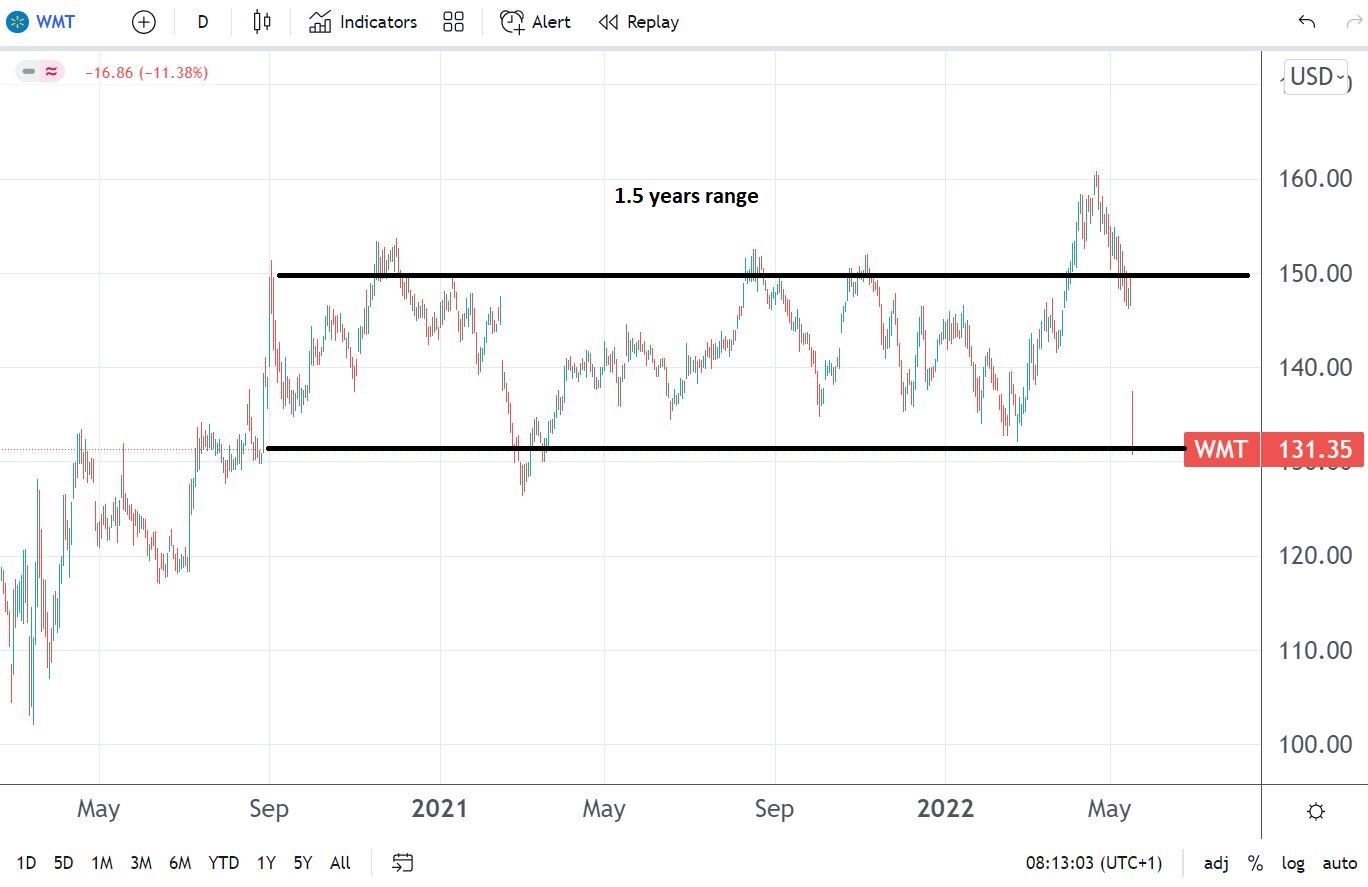 What did analysts have to say?
Just one day before the quarterly earnings were released, Deutsche Bank maintained its buy rating with a price target of $181 for Walmart's stock price. In addition, almost all analysts covering the stock had a buy recommendation before yesterday's report, and no analyst had a sell recommendation.