Is the Dow Jones tight range over? Investors brace for a breakout
Dow Jones has traded in a tight range for one year now – is the range going to end anytime soon, or more of the same lie ahead?
US equities declined at the start of 2022 and then recovered most of the lost ground. Several factors were responsible for the bearish sentiment at the start of the year, such as rising inflation and war in Eastern Europe.
Moreover, central banks around the world, led by the Federal Reserve of the United States, have started to tighten their monetary policy. For example, this week alone, two of the most influential central banks, the Reserve Bank of New Zealand and the Bank of Canada, have raised their benchmark rate by 50bp.
A tighter monetary policy is weighing on stocks worldwide, thus explaining the late struggle. Yet, stocks remain remarkably resilient and trade close to their all-time highs.
Dow Jones traded in a tight range in the last year
The last twelve months have brought nothing but range trading for the Dow Jones index. The market moves in a tight range between 30,000 and 35,000 points, and every breakout so far has turned out to be a false one.
It may be frustrating for some investors, but the stock market's ability to consolidate near all-time highs under such an unfriendly fundamental context is nothing short of remarkable.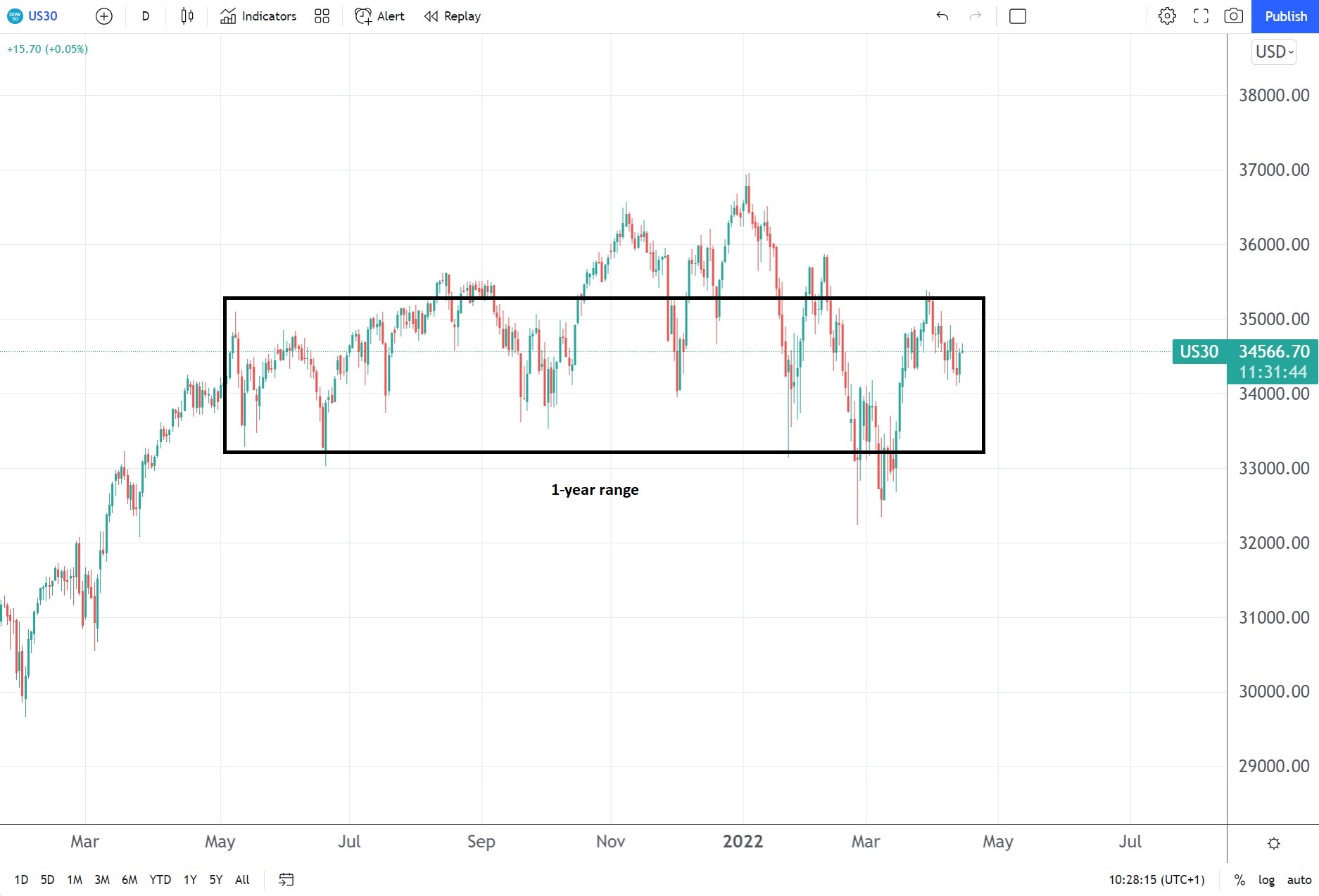 Dow consolidates near all-time highs
The short-term picture may not tell us much, but the medium-term one reveals a strong performance. For example, Dow Jones had doubled in two years, delivering a solid performance for passive investors.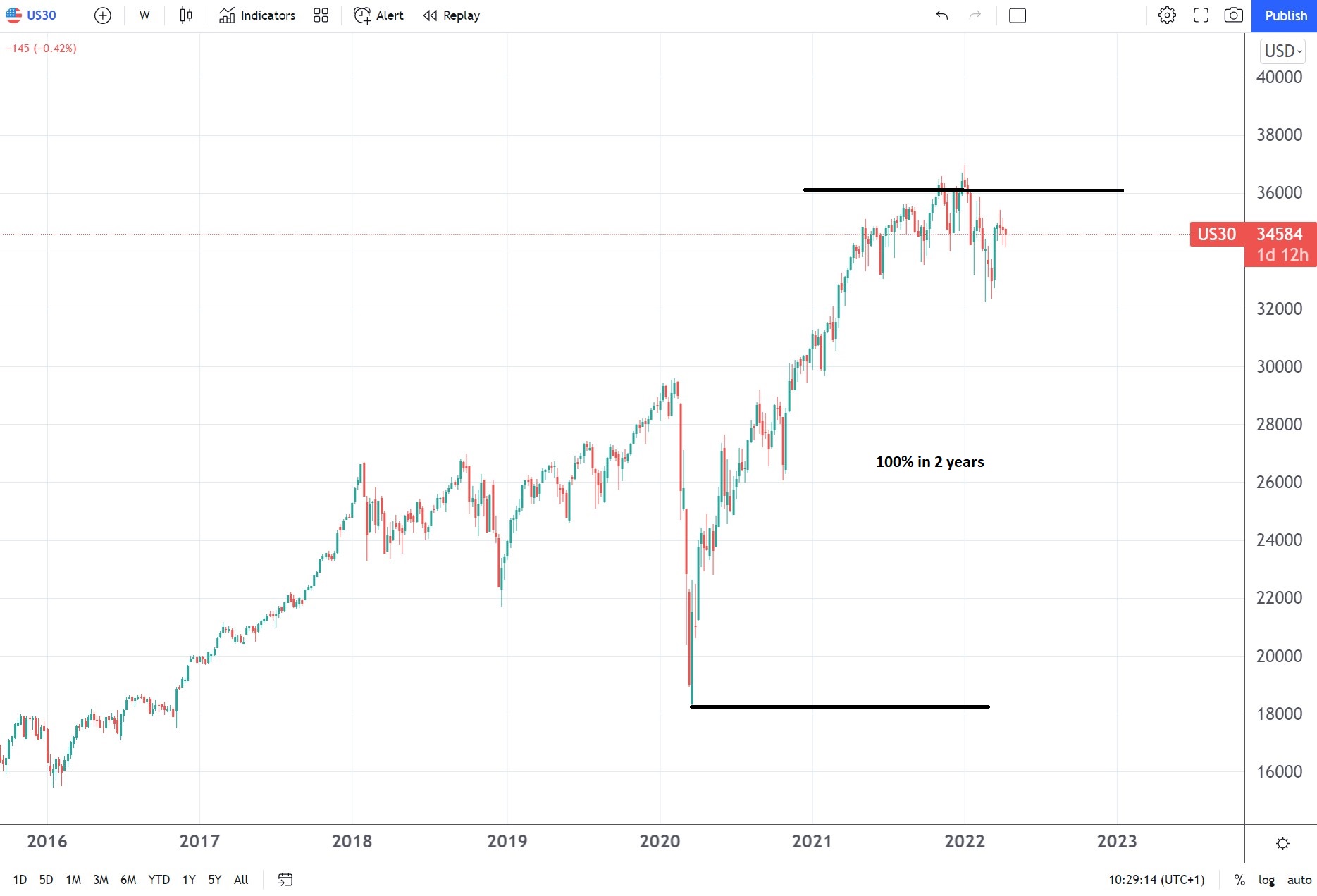 Midterm years pull back -17.1% on average
The recent correction seen in the US stock markets is not unusual. In fact, midterm years bring a -17.1% pullback on average, so the decline seen since the start of 2022 may have been it.
However, similar research shows that midterm years usually bottom late in the year. Therefore, more weakness may lie ahead.
But the good news is that the return one year later is +32.3% on average. As such, the twelve months range might be just a consolidation before another attempt at all-time highs.