Should you buy Amazon stocks after smashing investors' expectations?
Amazon (NASDAQ:AMZN) is seen up more than 13% in pre-market trading hours after it delivered much better than expected results for the fourth quarter of its fiscal year 2021.
Last Friday, Amazon announced its financial results for Q4 FY2021. Investors were pleased to see that AWS continues to grow at an extraordinary rate of 40% YoY and that Amazon plans to raise its Prime subscription price.
Consequently, the stock price surged in after-hours trading, seen up by over 13% with less than an hour from the market opening. Market participants were eager to see Amazon's earnings in light of Facebook's abysmal quarter and subsequent drop in its market capitalization.
Highlights of Amazon's quarterly earnings
Not everything was positive in last Friday's earnings call. For instance, operating income on the quarter decreased by about 50% compared to the same period last year. Also, operating cash flow decreased by 30% for the trailing twelve months.
Nevertheless, investors were pleased to see net sales increasing by 9% in the 4th quarter. Moreover, Amazon continued to grow in 2021 on top of the outstanding growth in 2020 when most of its customers stayed home, thus consuming more time shopping online.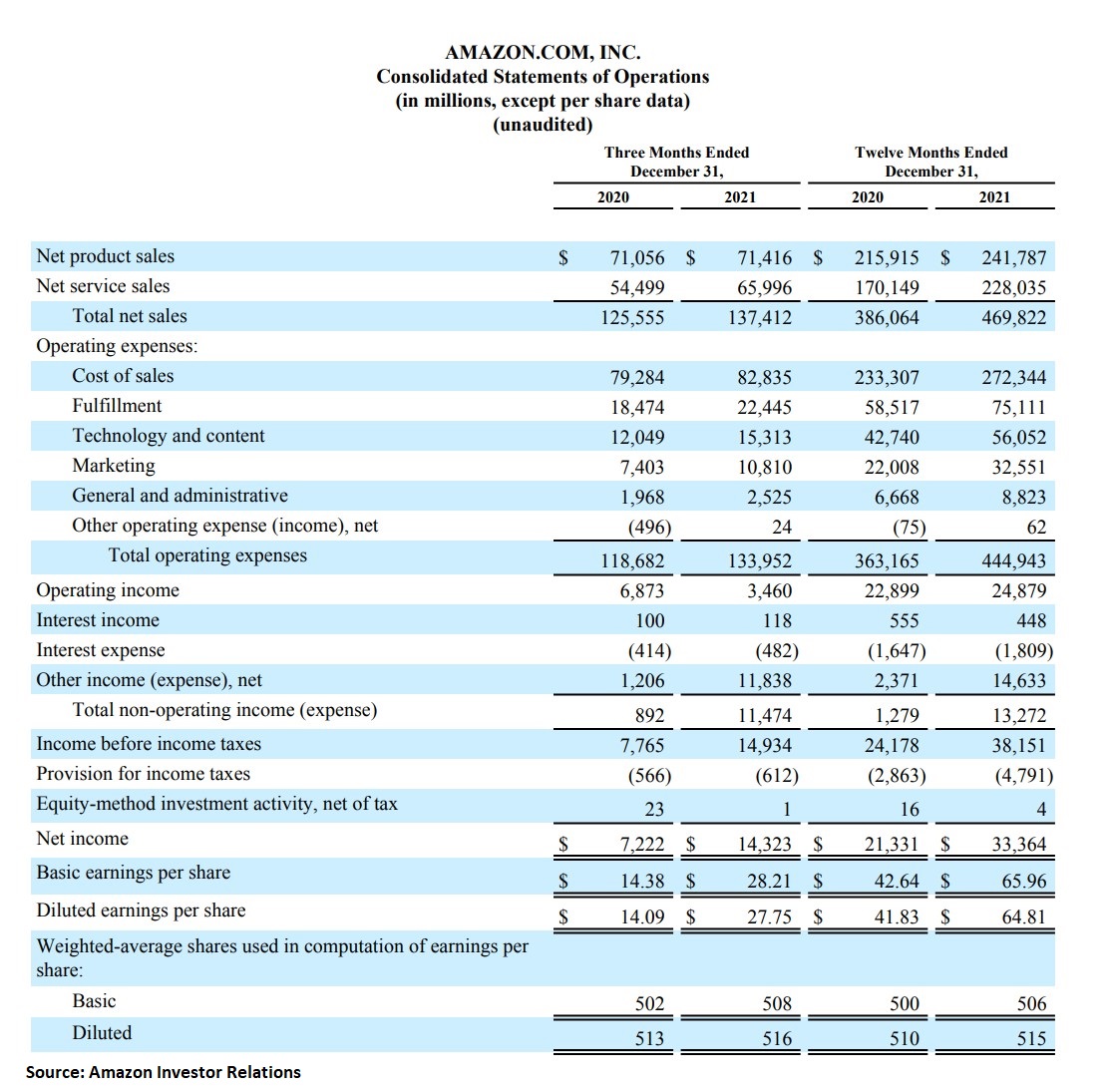 Amazon's stock price is still in consolidation
Amazon's stock price is in a long-term consolidation that started in August 2020, at the peak of the COVID-19 pandemic. Since then, despite the tech sector experiencing more gains, Amazon wasn't able to move much.
The stock found strong resistance at $3,800 where it was aggressively sold twice. Therefore, we may say that a double top pattern is in place.
However, the bounce from $2,800 support area might be just what the bulls needed for another attempt at the top. Considering the solid YoY AWS growth and the increase in the price of its Prime subscription, Amazon is on track to deliver stronger revenues; thus the stock price might test the upper end of its consolidation.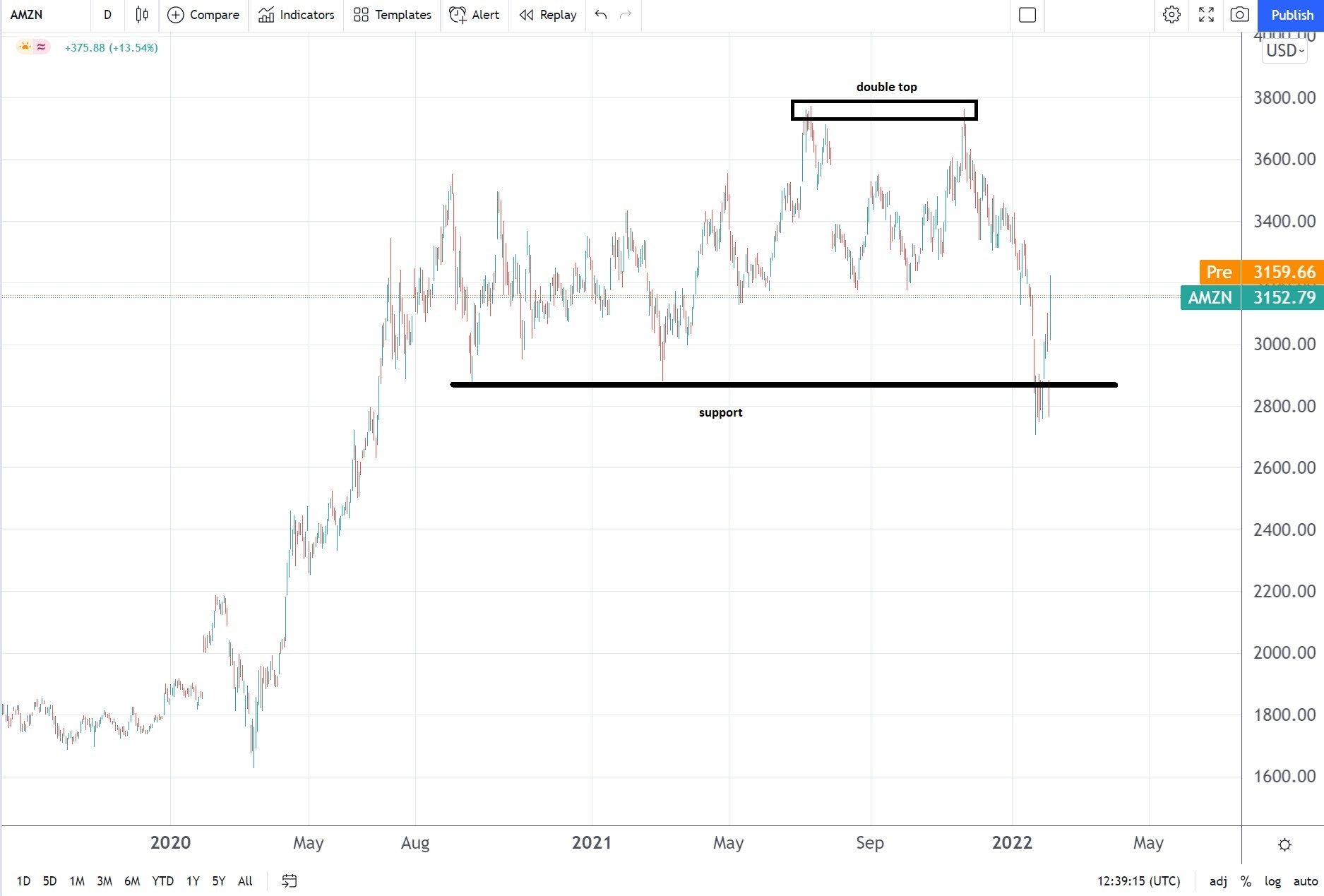 Amazon is one of the world's corporations on track to power 100% of its business operations with renewable energy. The company is known for spending a lot on green projects, and it announced 18 new utility-scale wind and solar energy projects in Europe and the United States. It should reach its goal by 2025 – five years earlier than its 2030 target.