Should you buy Home Depot stocks ahead of the Q4 FY2021 earnings call?
Home Depot's earnings call is closely monitored by investors. The market expects EPS of $3.18 and $34.85 billion in revenues on the quarter.
Home Depot (NYSE:HD) presents its Q4 FY2021 financial performance tomorrow, February 22, at 09:00 AM ET. Besides the 2021 results, the company will also provide initial guidance for the fiscal year 2022.
One of the largest players in the home improvement retail industry, Home Depot employs half a million people, and it was founded in 1978. For the last quarter of its fiscal year 2021, the company is expected to report EPS of $3.18 and revenues of $34.85 billion.
If we consider that Home Depot has beaten expectations on both EPS and revenues for the past six consecutive quarters, then the bias is that it will do so again. The annual revenue estimate for the fiscal period ending January 2022 is $150 billion and for the period ending January 2023 is $153.50. During tomorrow's earnings call, investors will focus on the forward guidance for the year ahead and how the management views the business in the upcoming year.
Home Depot's stock price is down more than -16% YTD
Home Depot's stock price topped in the last trading months of last year. It formed a double top pattern above $400 and, from that level, it dropped more than -16%.
While technically not in a bear market (i.e., a bear market starts when the stock price drops more than -20% from its most recent high), the bias is bearish given the reversal pattern. Moreover, the stock price has reached the double top's measured move.
However, some hope exists for bulls too. First, the decline was not strong enough to break the series of higher lows. Second, the price action found support at a previous resistance area.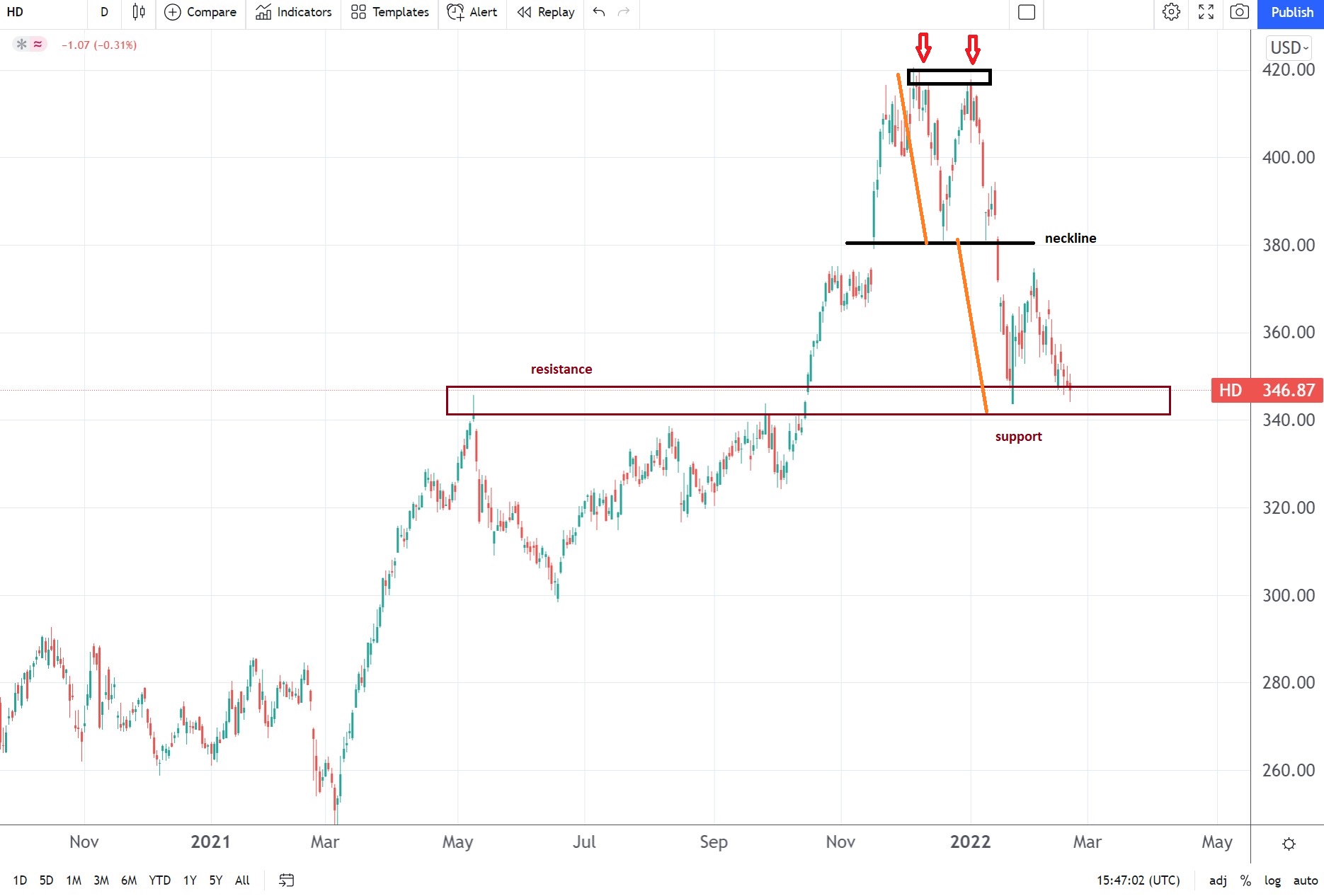 What do analysts say about Home Depot's stock price?
Analysts like the stock. Out of 80 analysts covering the stock, 67 have issued buy recommendations, and 13 have issued neutral ones. No analyst has issued a sell recommendation for Home Depot's stock price.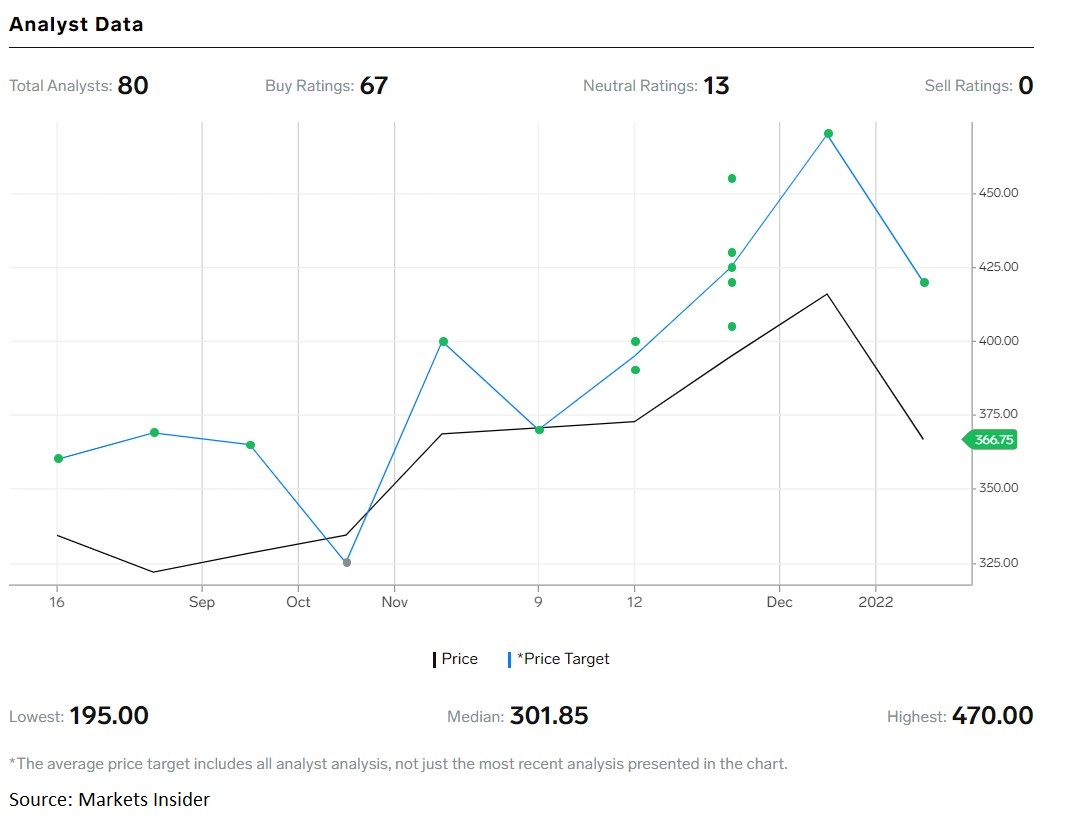 At the current stock market price, the company is valued at $362.22 billion, and the enterprise value is $402.41 billion.