Should you buy or sell Netflix stocks after worse than expected Q1 results?
Netflix's stock price falls over 25% on poor earnings and growth forecast. So should you buy or sell the stock?
Netflix shareholders awaited the Q1 2022 financial results, which were released yesterday. To the surprise of many, Netflix's business model has a hard time growing; at least, it does not do so at the rates it used to.
As a consequence, the stock price dropped by more than 25% in pre-market trading, as the company warned of slowing revenue growth and fierce competition.
Revenue growth slowed in Q1 2022
Revenue did grow in the first quarter of the year, albeit not at the rate expected. Netflix reported higher YoY revenue of 9.8%. Also, the operating margin improved by more than 25%.
However, net income, or the bottom line, declined to 1,597 billion when compared to the same period last year.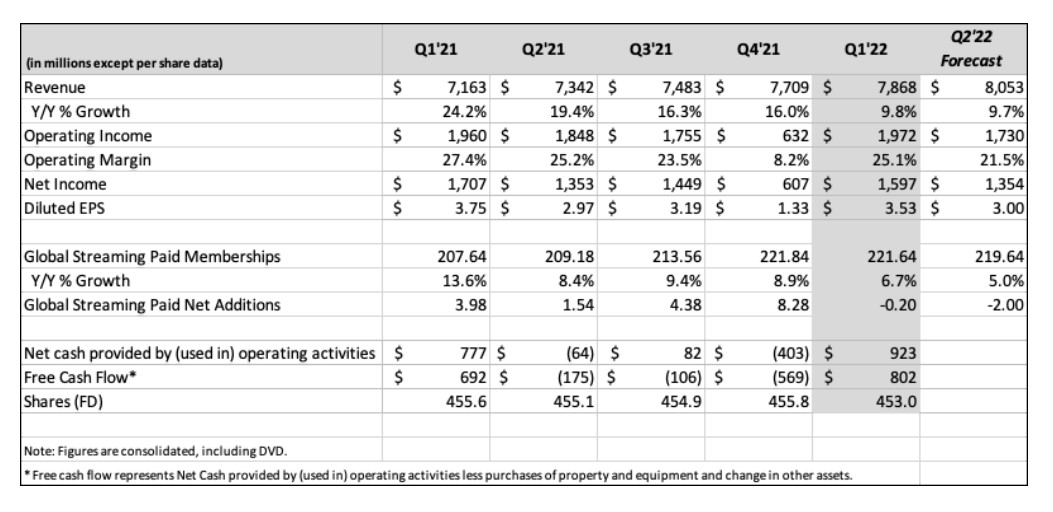 Fierce competition makes it harder to grow membership
Increased competition is one of the causes of slowing revenue growth. According to Netflix's estimates, in addition to the 222 million paying households, membership is shared with over 100 million additional ones.
As traditional entertainment companies have realized that streaming is a huge business, they launched new services in direct competition with Netflix.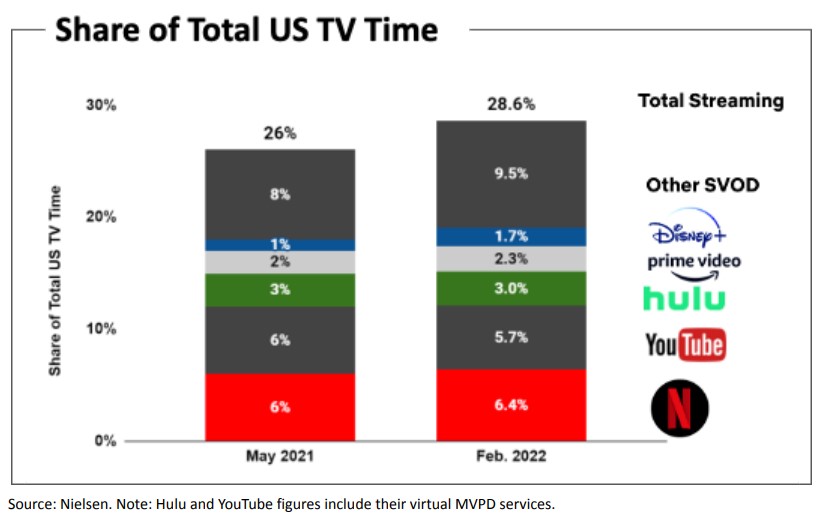 How did Netflix stock react?
The biggest shock to investors following yesterday's report was that Netflix lost subscribers for the first time in ten years. Moreover, it warned that more of the same will follow in the upcoming quarter.
As a result, the stock plummeted by more than -25% in pre-market trading.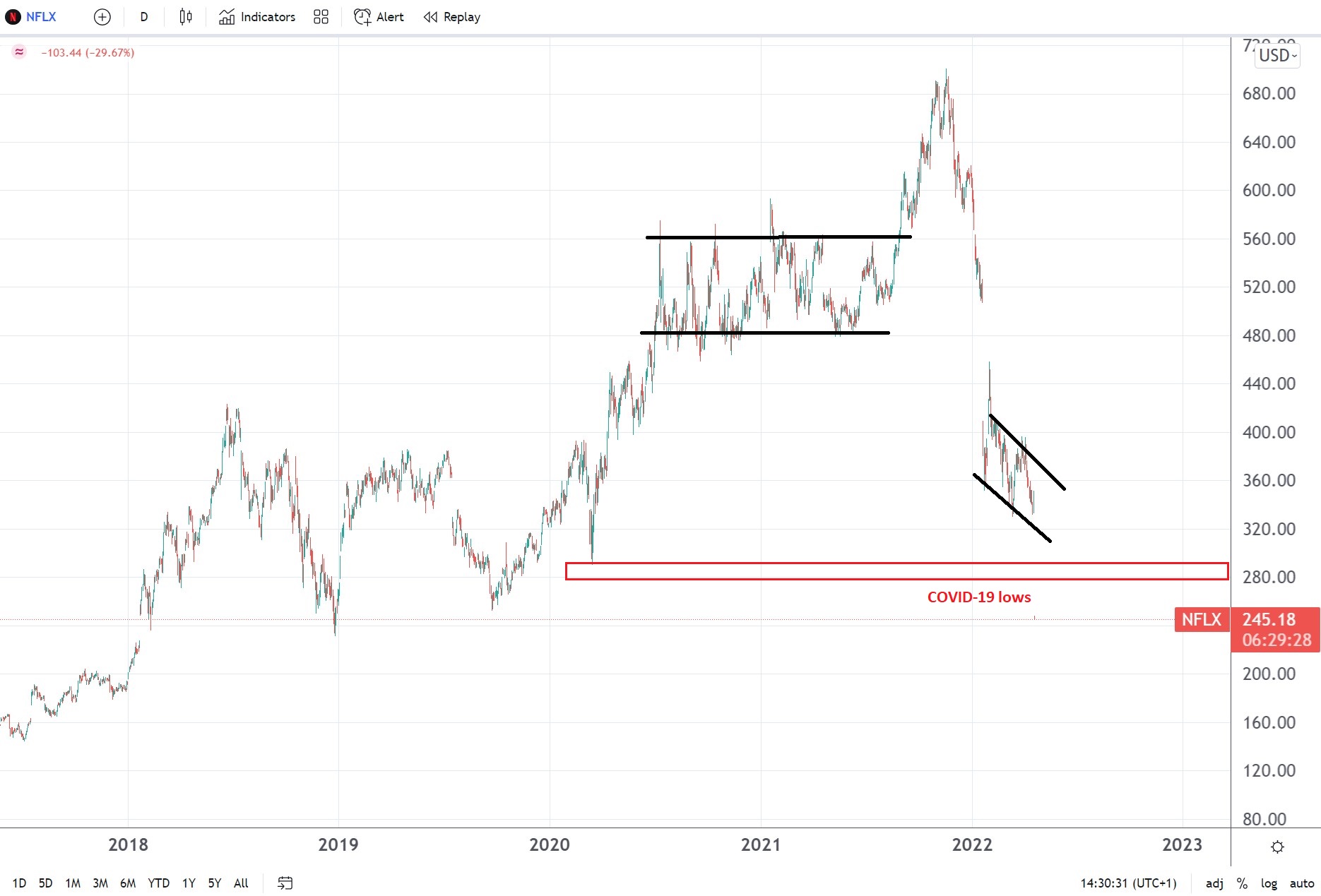 With today's decline, Netflix's stock erased all of its gains made during the COVID-19 pandemic. At the current $245/share price, Netflix trades below the major support area at $280.
In late January, Pershing Square, the hedge fund belonging to famed investor Bill Ackman, acquired Netflix stocks worth $1.1 billion, at approximately $390/share. So yesterday's drop might have hurt future performance, but the big question here is – will Ackman and his hedge fund buy the current dip?