Should you buy or sell Snapchat stocks after the CEO warns about missing estimates?
Snapchat keeps declining after the company's CEO warned about missing estimates due to deteriorating economic conditions. Snapchat's stock price halved YTD.
Snapchat (SNAP:NYSE) extended 2022 losses this week as the company's management warned about missing estimates due to deteriorating economic conditions. Snapchat is a so-called camera company operating in the interactive media and services industry.
It has over 330 million daily active users, and its stock price is free-falling in 2022. After trading above $80/share in the second half of last year, the stock dropped dramatically in 2022. It halved YTD, and the recent disclosure that the company will miss estimates sent the price even lower.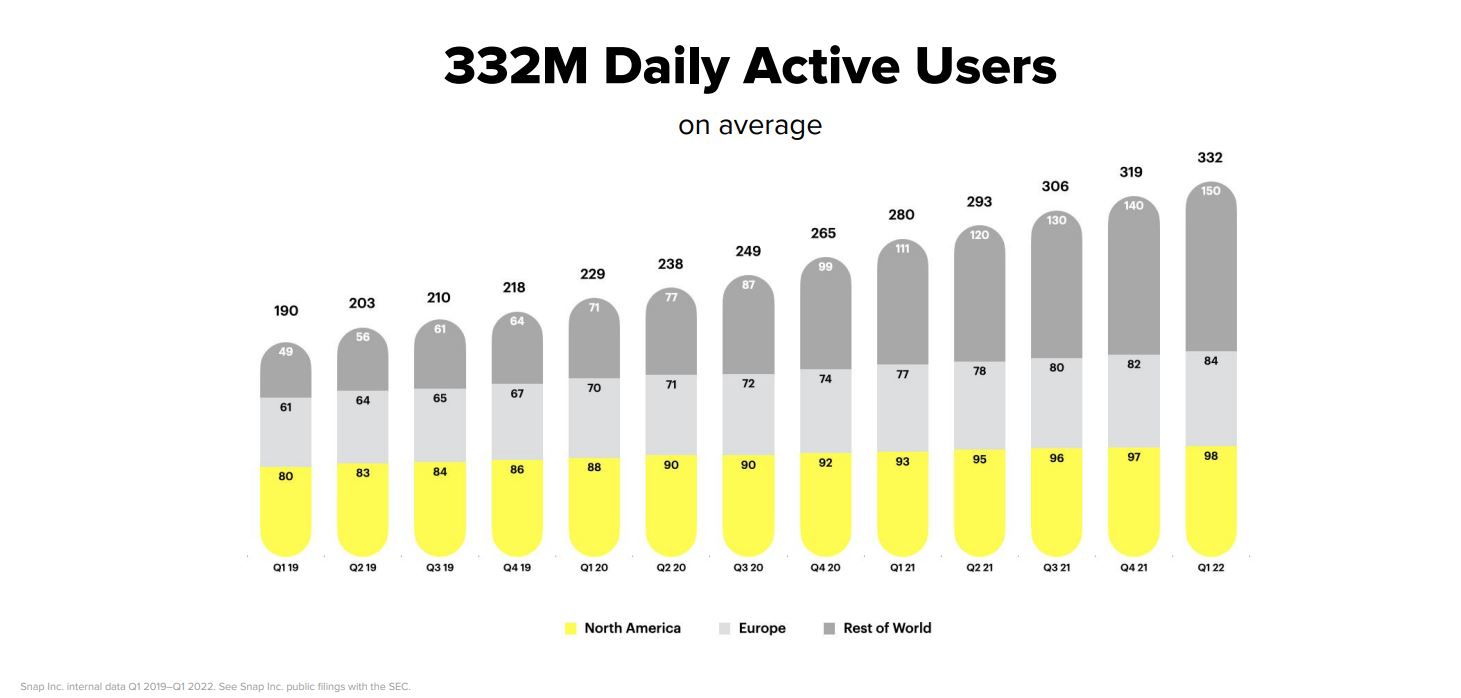 Snapchat keeps losing money
Snapchat was founded in 2010, and it employs over 5,000 people. Yet, despite being in business for more than a decade, it has never made a profit.
Sure enough, the numbers improved over the years, but Snapchat it is yet to show a positive bottom line. This week's warning on estimates came as a blow to investors hoping that the company's financial position would improve.
Descending triangle pattern points to more downside
The stock price consolidated in a descending triangle pattern in 2022. It recently broke below horizontal support, and now the support should act as resistance to any attempt by the stock to bounce.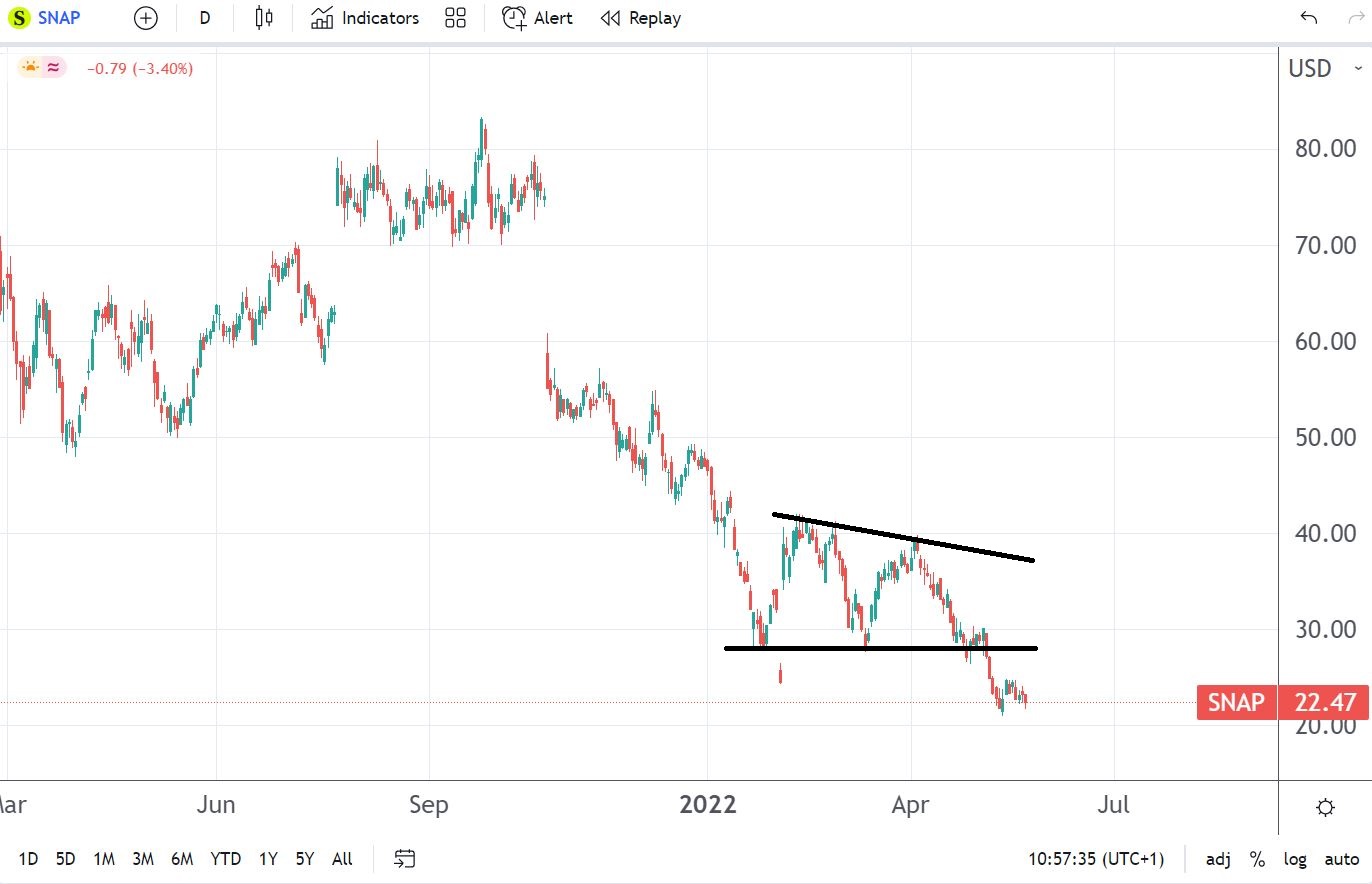 What do analysts say about Snapchat's stock price?
Despite the precarious financial conditions, most analysts were bullish on Snapchat's stock price prior to this week's management announcement. Out of the 100 analysts following Snapchat's stock price, only 1 analyst had a sell recommendation.
Moreover, 82 analysts have issued a sell recommendation, and 17 had neutral ratings. About one month ago, Morgan Stanley maintained its buy recommendation for Snapchat's stock price with a $55/share price target. The same did Stifel, Nicolaus & Co., but this time with a $45/share price target.
Snap closed yesterday at $22.47, lower by -3.4% compared to the previous day. It is now seen at 15.92/share in pre-market trading hours, or down by 29.11%.