Should you buy Pfizer stocks after the Q4 FY2021 earnings call?
Pfizer reported its quarterly earnings earlier today, and it delivered overall impressive financial results. However, the stock price declined at the opening as guidance fell short of estimates.
Pfizer gained worldwide recognition as it is one of the first pharmaceutical companies to discover and deliver a COVID-19 vaccine. Earlier today, it reported its financial performance for the Q4 FY2021 and presented overall good results. However, guidance fell short of estimates, and the stock price opened with a gap lower.
Nevertheless, the stock price recovered during the trading session. So should you buy Pfizer stocks after all?
Q4 FY2022 Earnings Call Highlights
Pfizer reported quarterly revenues of $23 .8 billion and met or exceeded all components of its 2021 financial guidance. However, the guidance for the fiscal year 2022 was slightly below the market estimate, which triggered the move lower. For instance, the market expected EPS of $6.71 in 2022, but the company said it expects EPS in the range of $6.35 and $6.55.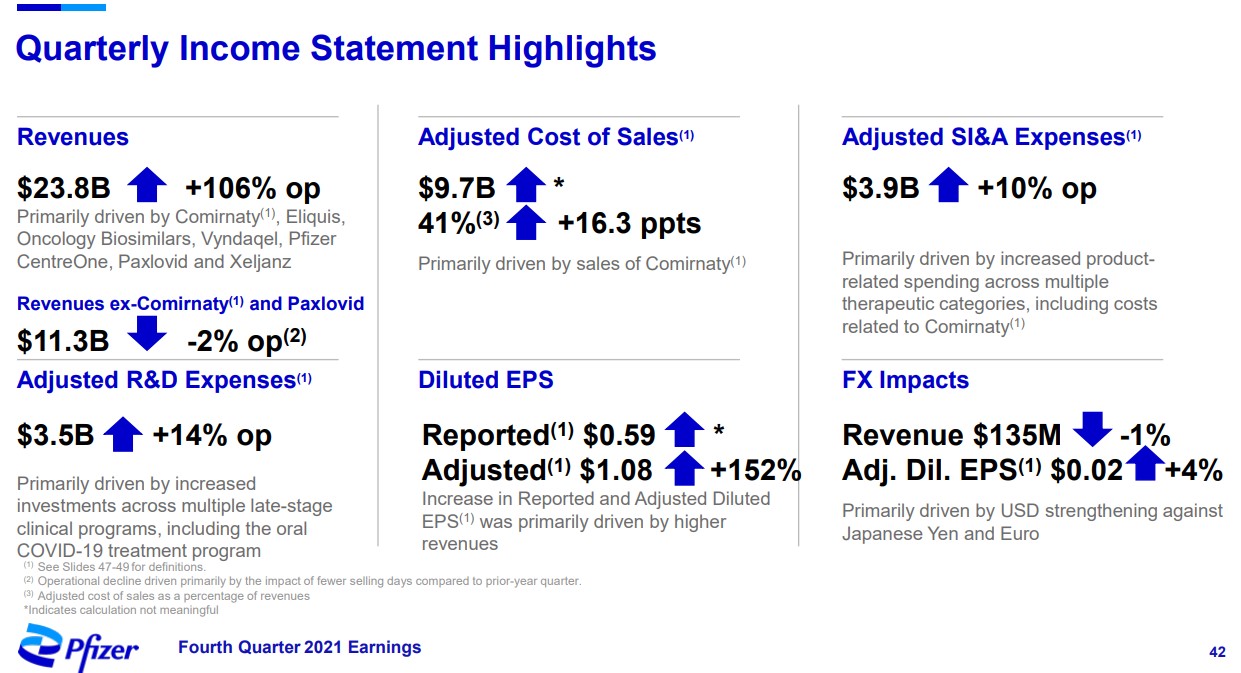 How about Pfizer's valuation?
The stock price trades at a P/E Non-GAAP ratio for the last twelve months of 14.15, much lower than the sector median by 31.91%. At the current price, the company is valued at $297.48 billion and has an enterprise value of $307.93.
Besides the attractive P/E ratio, Pfizer operates with a gross profit margin of 65.41%, higher than the sector median by 16.98%. Moreover, the company pays a quarterly dividend, with a forward dividend yield of 3.01% and a payout ratio of 41.22%.
What does the technical picture tell?
The technical picture calls for caution. On the bright side, bulls may argue that the stock price is currently testing horizontal support, and thus this is a good place to buy the stock.
On the flip side, one cannot ignore a possible head and shoulders pattern. Such a pattern indicates a reversal, but the stock price found support. Thus, while above support, bulls still have a case.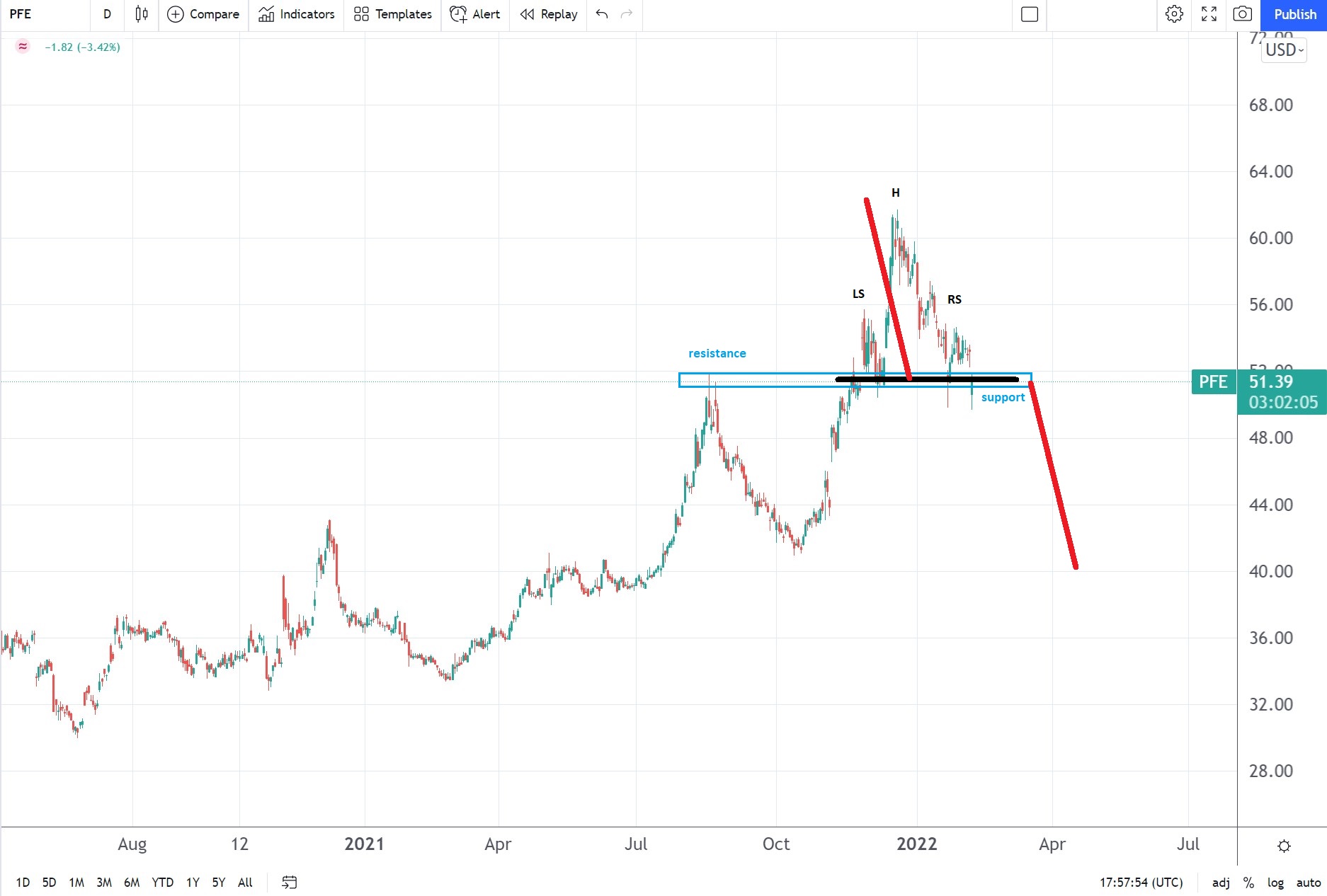 Pfizer's stock price is up +52.38% in the last twelve months, and it peaked at around $60/share in 2021. Most recently, Wells Fargo maintained its buy rating on Pfizer's stock price with a price target of $65.