Should you buy Shopify stocks after dropping 75% from its highs?
Shopify closed sharply lower yesterday after reporting first-quarter 2022 financial results. The stock price is down 75% from its ATH – so is it a good time to buy now?
Shopify reported its financial performance for Q1 2022 yesterday. It lost $1.5 billion for the quarter, and the stock price declined by -14.91%.
Shopify is now down 75% from all-time highs, and many investors have started comparing it with Amazon's decline during the tech bubble. For Shopify to match Amazon's 94% drawdown, it would need to fall by another 75% from current levels.
Yet, many are tempted to buy. But a close look at the quarterly results should scare investors willing to pick up the stock here.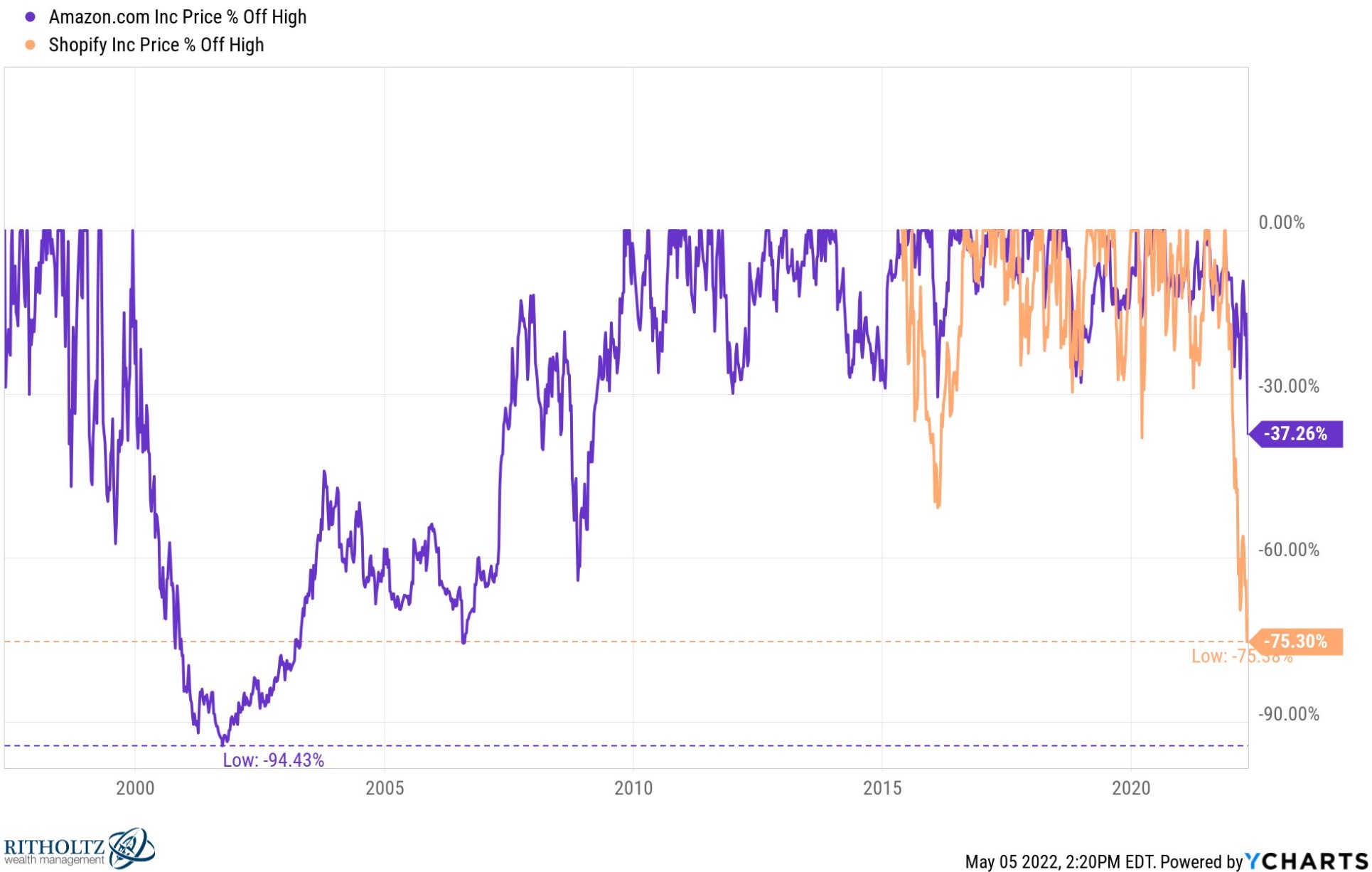 Shopify reports massive cost increases
Almost everything looks bad on yesterday's report. Shopify reported a $1.5 billion loss for the quarter – in sharp contrast with the same quarter last year when it reported $1.2 billion profit.
Moreover, operating expenses increased massively, while subscription services only grew 7%.
How about the technical picture?
Shopify topped above $1,600 only a few months ago. It formed a rising wedge pattern before dropping sharply lower.
On its way down, not even the round $1,000 level held, and it looks like the COVID-19 lows are next.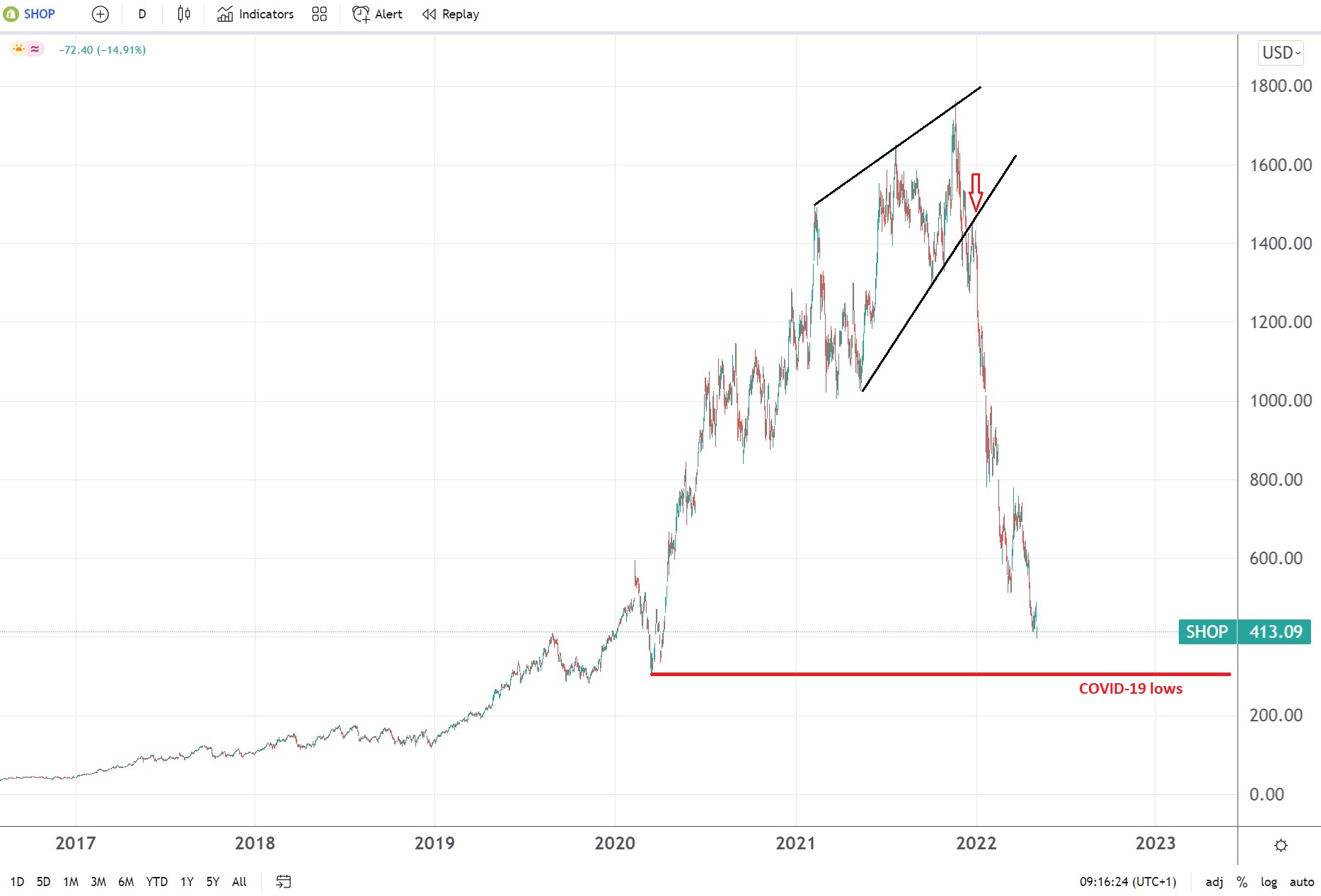 What do analysts say about Shopify's stock price?
A couple of days ahead of the quarterly results, Loop Capital maintained its hold position with a $460/shares price target. Also, Wedbush Morgan Securities maintained its buy recommendation with a price target of $630/share.
Shopify operates a cloud-based commerce platform designed to serve small and medium-sized businesses selling online. It was investors' darling during the COVID-19 pandemic, but now its fortunes reversed sharply.
In other news, Shopify announced that it plans to acquire e-commerce fulfillment technology provider Deliverr – further putting pressure on the stock. It intends to pay 80% in cash for a transaction valued at over $2 billion.