Should you buy tech stocks amid improved valuations?
The technology sector continues its slide in 2022, and even the big tech names suffer. Is it time to buy the dip, or the market selloff will continue?
The US stock market continues to correct as the Federal Reserve's tightening cycle gets underway. While the tightening of financial conditions is nothing surprising, considering the way the Fed communicated its intentions well ahead of hiking rates, the selloff is quite aggressive.
For instance, the technology sector's slide resembles the price action during the tech bubble in the early 2000s. Some names are down more than 80% from their highs. Even big tech companies with solid profits and growth perspectives have one of their worse years in history.
It means that the stock market correction goes beyond the companies' earnings and growth prospects. This is a general selling, most likely triggered by a change in fundamentals and fueled by the central bank's shift in monetary policy.
Hence, any buying when prices are in free-falling should be avoided. Instead, conservative investors might want to wait for a change either in fundamentals or in the price action
Amazon
Amazon is one of the largest companies in the world and 2022 so far is the worst year since 2008. The stock price topped at $3,600 and now trades $1,500 lower, or -36.8% YTD.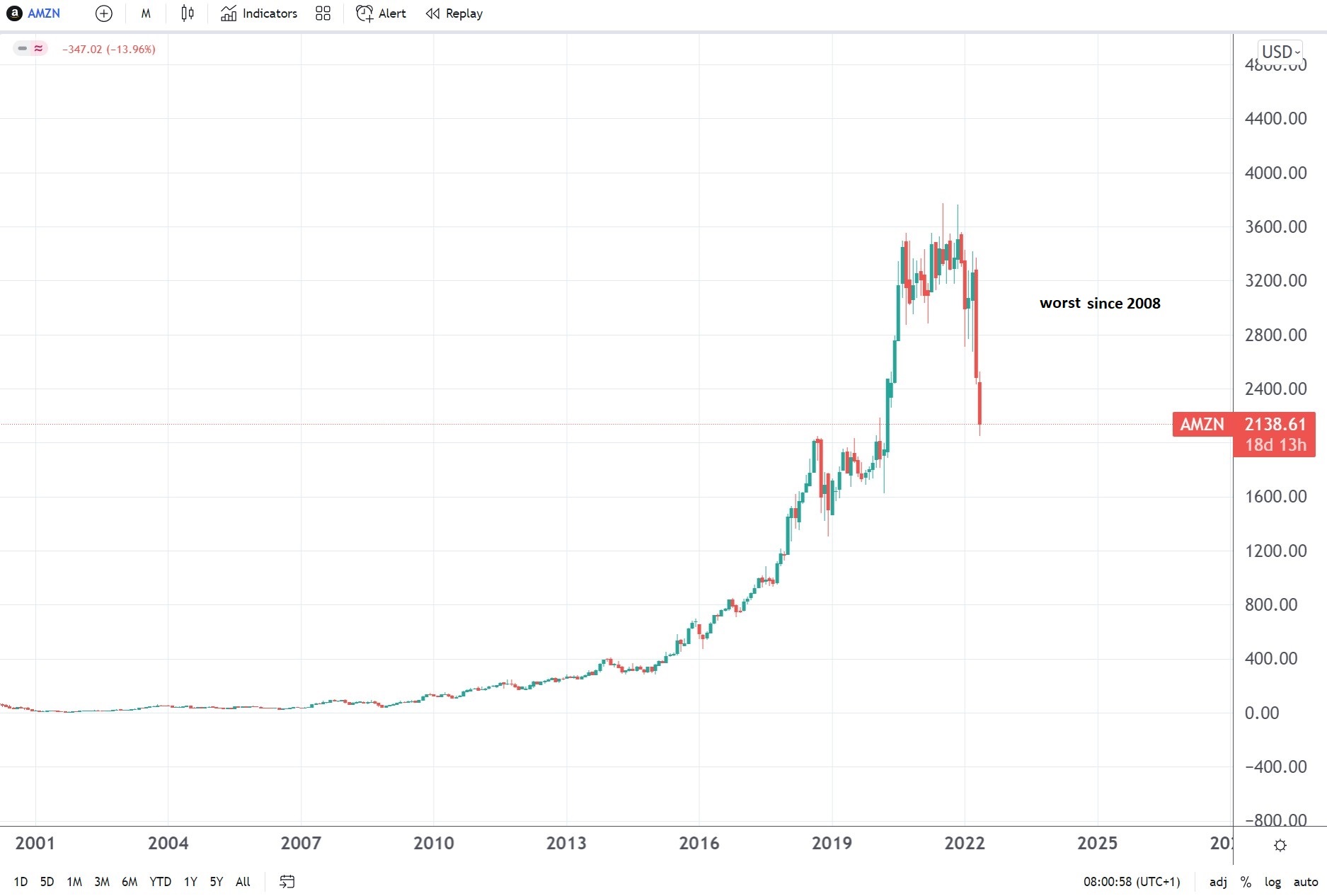 Facebook
Facebook has had an even more terrifying year. It is down -43.9% YTD, and this marks the worst year on record. In the case of Amazon and Facebook stocks, what's impressive is the sharp, vertical drop from the highs.
It suggests that internal company fundamentals have little or nothing to do with the decline. Instead, this is a general selloff in the tech sector.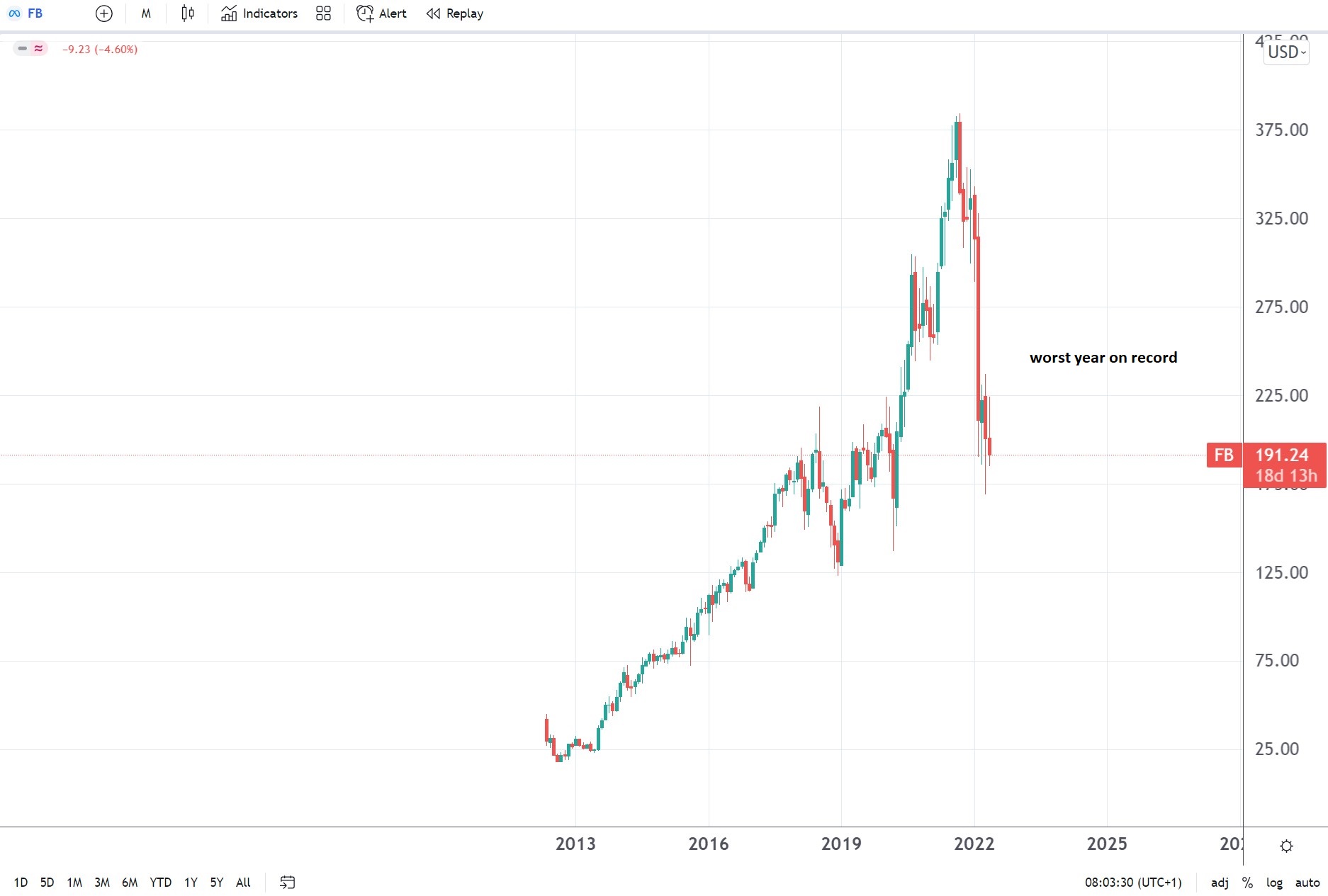 Other tech stocks underperforming in 2022
The two companies mentioned earlier are not the only well-known names sliding. Other corporations with global operations and healthy businesses have suffered impressive losses.
Take Tesla – down -30.5% this year, its worst year on record. Likewise, Google has its worst year since 2008, down -21.6% YTD, and even the almighty Apple dropped by -17.5%, its worst year since 2008 as well.
Buying the dip might make sense when a particular name declines and valuations improved. But when selling is generalized, such as it is now, it is better to wait some more for the right opportunity.