Should you buy Walgreen Boots Alliance stocks ahead of the earnings call?
Walgreen Boots Alliance reports its quarterly financial performance tomorrow. Investors expect EPS of $1.39 for the quarter.
Walgreen Boots Alliance is one of the large cap American corporations reporting its financial performance this week. Tomorrow, January 31, investors prepare for the quarterly earnings call.
EPS expectations for the quarter are $1.39, and the annual revenue estimate for the fiscal period ending August 2022 is $131.49 billion.
Walgreen Boots Alliance is one of the American companies paying a hefty dividend. The forward dividend yield exceeds 4%, and the company has raised its annual dividend for the past 7 consecutive years.
From a valuation perspective, Walgreen Boots Alliance trades at an attractive P/E ratio of 8.71, lower than the sector median by 57.13%. At the current stock market price, the company is valued at $40.74 billion, and the enterprise value reached $82.93 billion.
What do analysts say about Walgreen Boots Alliance's stock price?
Analysts mostly have neutral opinions about Walgreen Boots Alliance's stock price. Out of the 26 analysts covering the stock price, no less than 23 have issued neutral recommendations, while 2 have a sell rating. Only one analyst has a buy rating on Walgreen Alliance's stock price.
Most recently, UBS maintained its hold rating with a price target of $52/share.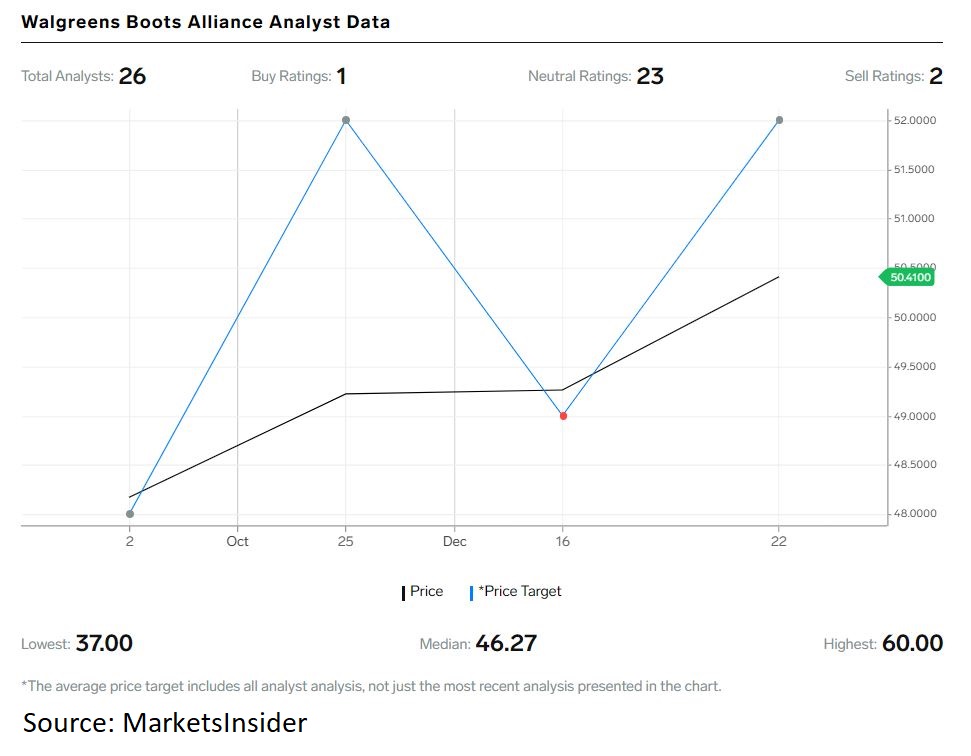 How about the technical setup?
The technical picture reveals a massive consolidation area forming in the past twelve months. As a result, Walgreen Boots Alliance's stock price evolved in a range of about $10, unable to break either way.
As such, support is seen at $45 and resistance at $55.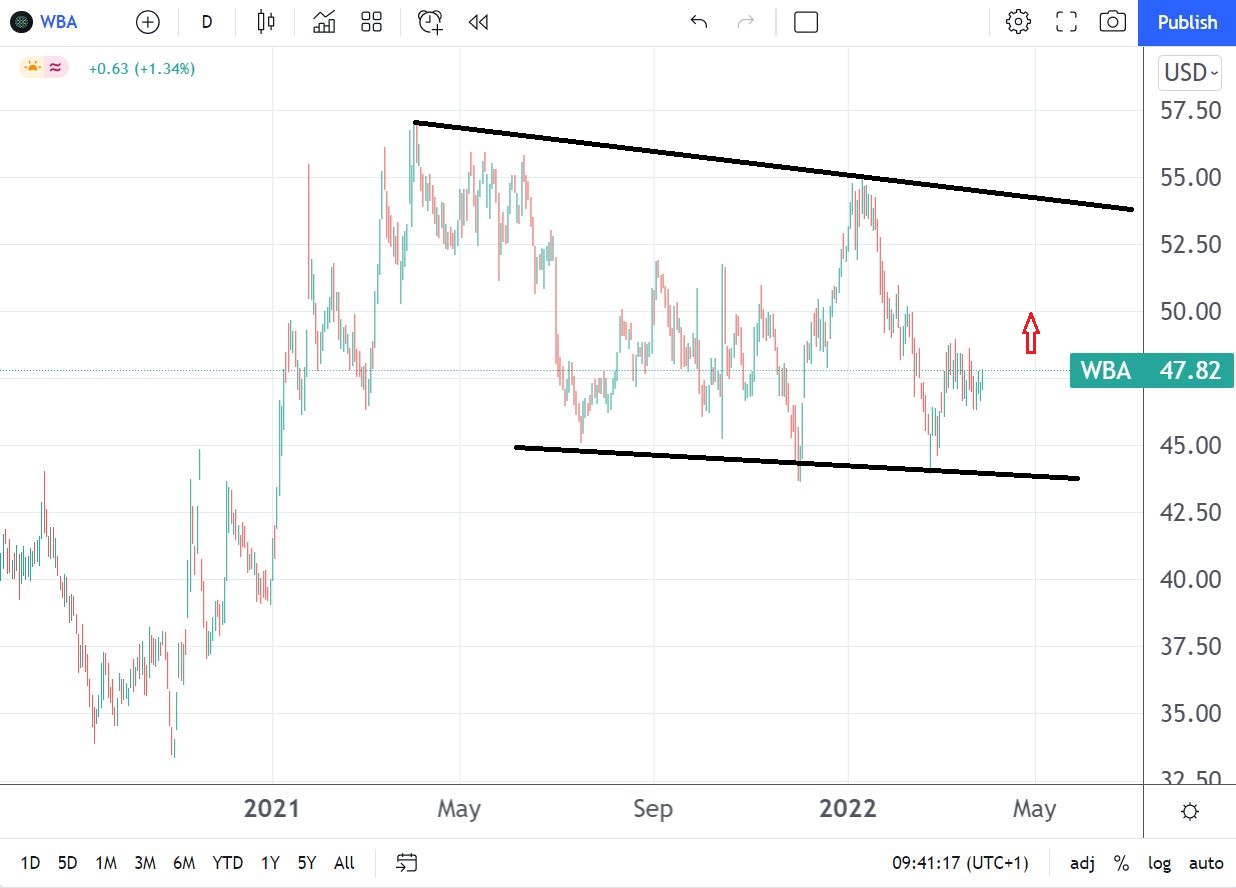 Nevertheless, the setup resembles a bullish flag pattern. The market takes time and "builds energy" during the flag's formation for the eventual breakout.
Bulls may want to see a move above $50, and a daily close above $55 signals the end of the bullish pattern.
Walgreen Boots Alliance has beaten the quarterly earnings for the past six consecutive quarters, so the bias is that it will report better than expected earnings.