S&P 500: did it bottom, or is this just a bear market rally?
The S&P 500 index climbed on Friday after flirting with a bear market. Is a bottom in place, or have we just witnessed a bear market rally?
Stocks bounced on the week's last trading day, as the S&P 500 index climbed 2.4% after flirting with a bear market. When a financial asset drops by more than 20% from its highs, it is said that a bear market begins – the S&P 500 index barely avoided it after six straight weekly drops.
So is this rally following a bottom, or is it a sign of an upcoming bear market? According to a radio interview given by Jerome Powell, financial conditions will keep tightening in the United States, making it difficult for stocks to rally.
S&P 500 is back above 4,000
The S&P 500 index reached its highest ever level in the last trading days of 2021. It traded above 4,800 after rallying during the COVID-19 pandemic when the Fed eased the monetary policy aggressively.
But now, the Fed reversed the process. Inflation is a concern, and the Fed misinterpreted the readings.
As it turned out, inflation was not transitory – but persistent. So the Fed hiked, plans to hike some more, and the stock market corrected.
So far, the 4,000 level offers strong support. But it is just the first time the market tests the level after trading at an all-time high.
Moreover, the S&P 500 declined six weeks in a row and lost more than 10%. How many times did this happen?
Only six times before: May 1970, March 1980, August 1990, October 2002, July 2008, and May 2022.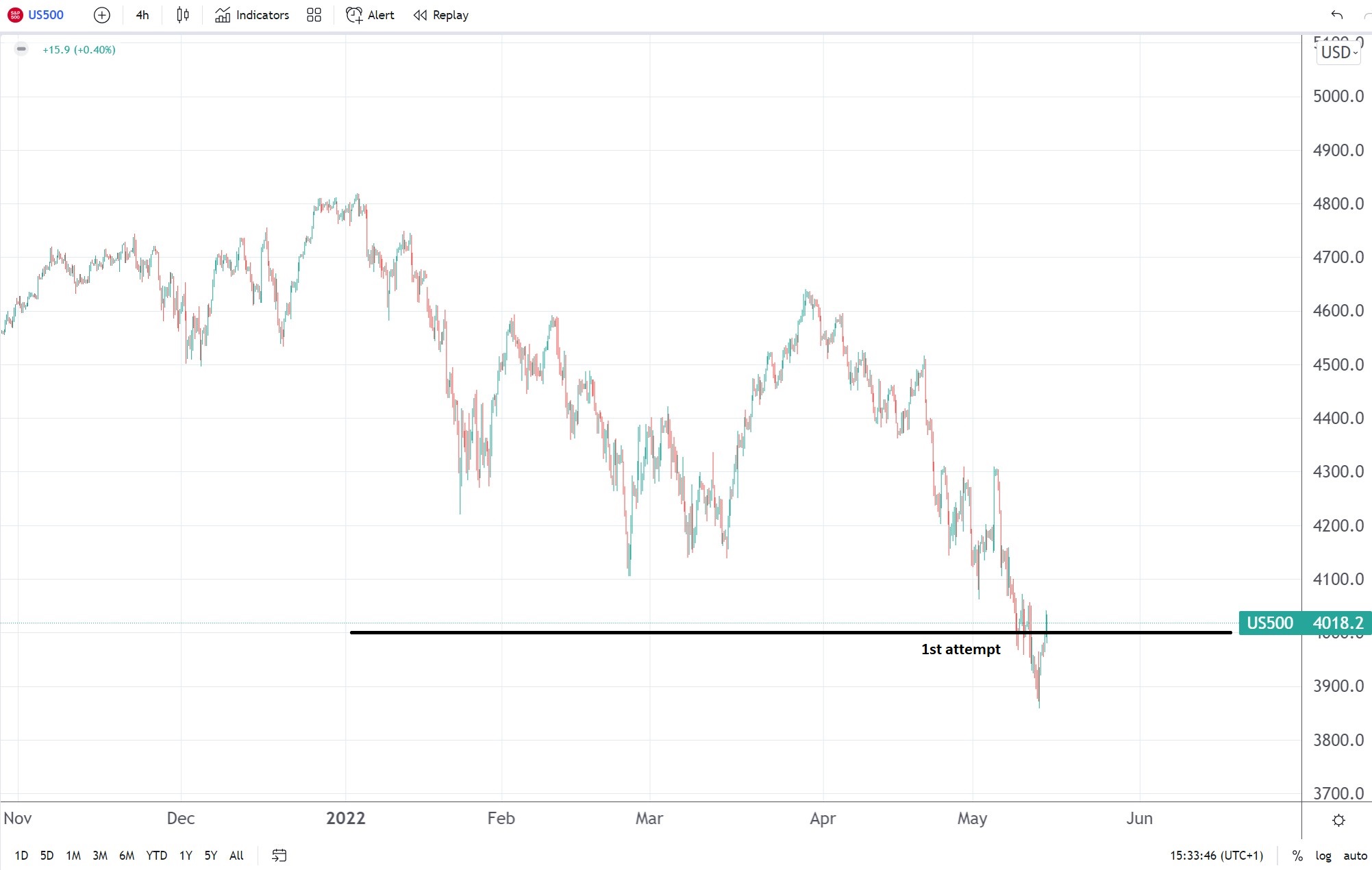 Jerome Powell hints at more tightening in a radio interview
Curiously enough, Friday's rally followed a super-hawkish radio interview that Jerome Powell, Fed's Chair, gave on Thursday. He said that a 75bp rate hike is on the table and warned of pain coming. Yet, stocks rallied.
More than 70% of the stocks in the S&P 500 declined this week
Before cheering the stocks market rally from last Friday, it is worth mentioning that more than 70% of the stocks part of the S&P 500 index declined throughout the week.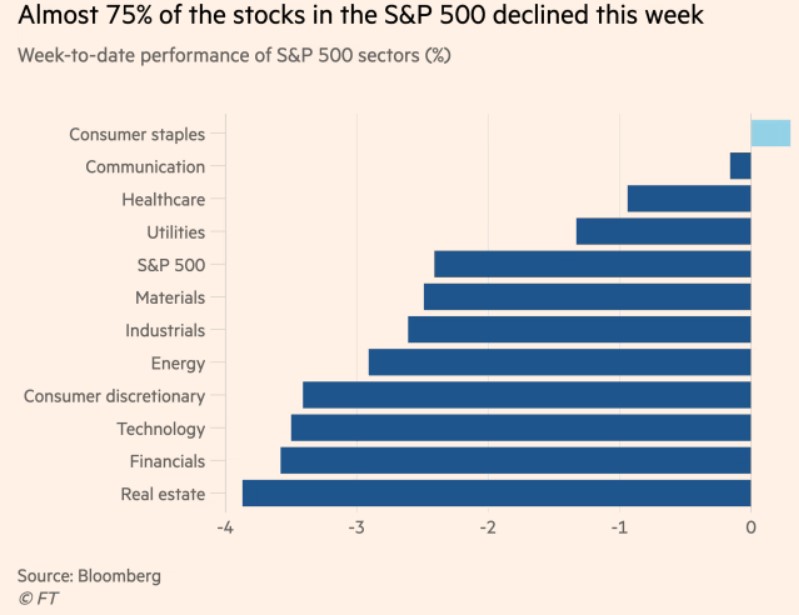 Real estate, financials, and technology stocks fell by the most, while consumer staples gained.
Is the Fed "manufacturing" a recession? Maybe it is, but the job at hand (i.e., price stability) is more important at this point.
As such, the Fed will keep tightening, which means the chances are high that last Friday's rally was just a bounce and nothing more.