2 reasons to buy US stocks after today's GDP release
Preliminary GDP data came out worse than expected, but there is more behind the number. So should you buy stocks despite the GPD showing a -1.5% economic contraction?
With no meaningful economic data in the European session, today's focus was on North American data. In particular, the Preliminary GDP data was of extreme interest to US stock market investors ahead of Memorial Day.
The Preliminary GDP shows the annualized change in the value of the goods and services produced by the US economy. It is the second version of the GDP, following the Advance version. For this reason, it tends to have a minimal impact on the stock market if the actual does not deviate from the forecast.
Another thing to keep in mind is that the previous data to compare to is the Advance version of the same quarter. In this case, the Preliminary GDP did come worse than the Advance version, at -1.5% vs. -1.4%.
However, a close look at the details reveals that the US economy remains robust. In particular, the private sector activity is strong.
So is the data good enough to support the stock market? Here are two reasons why it is:
US economy more robust than its peers
Consumer spending still runs at a healthy pace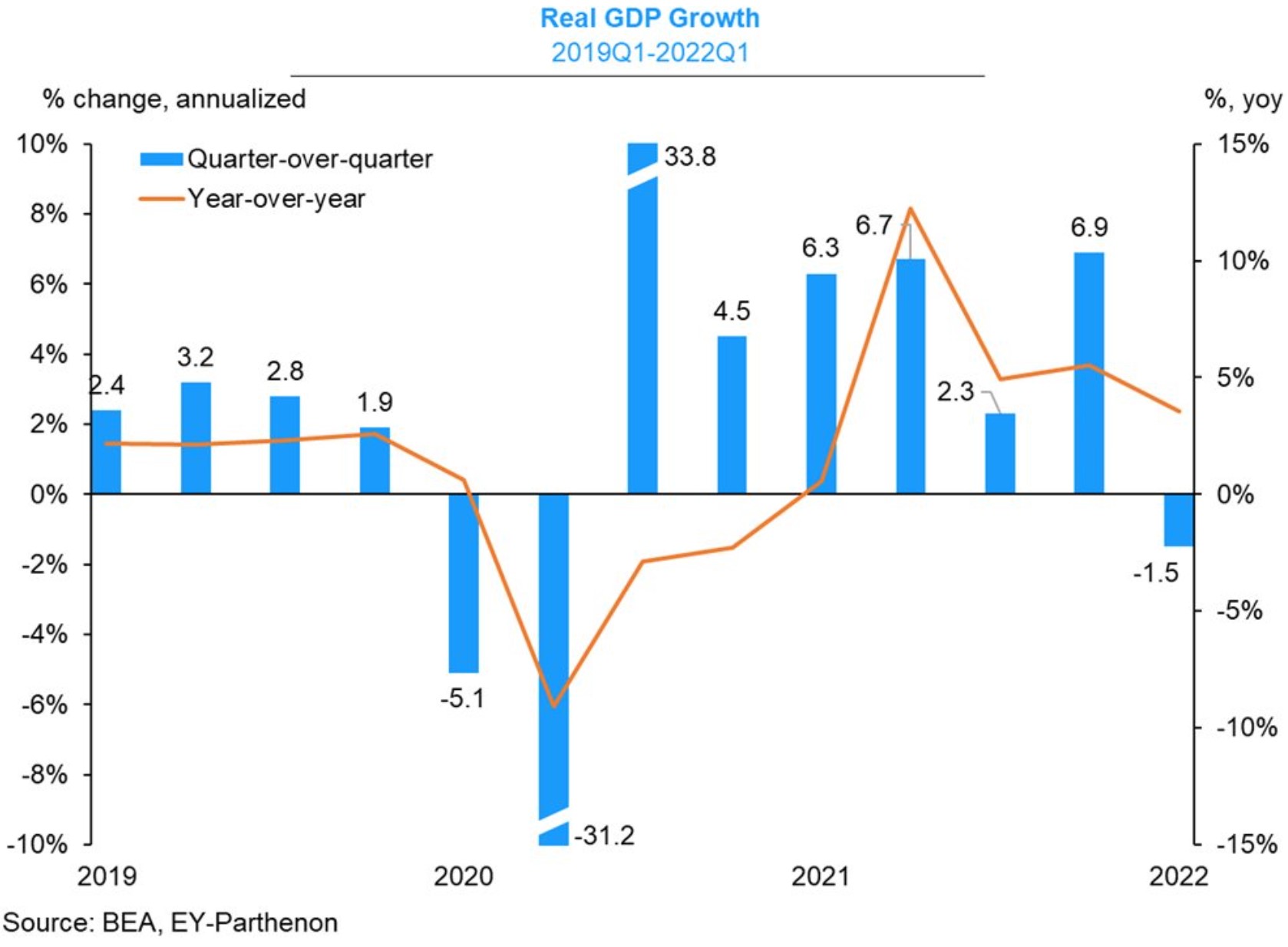 US economy is much stronger than its peers
The US GDP fell in the first quarter of the year, but it mostly did so because it was much stronger than its peers. More precisely, final sales to domestic purchasers accelerated further when compared to the last quarter of 2021. Also, net exports dropped more than -3%, fueled by a strong currency and a decreasing level of economic activity in other economies.
Therefore, the US stock market should remain appealing to investors, at least if one compares the economic activity in different parts of the world.
Consumer spending rose by a healthy 3.1% in the quarter
Consumer spending is the engine of economic growth. It rose by 3.1% in the quarter and now sits at 5% above the pre-pandemic level. Spending on durables was particularly strong, gaining 6.8%. Also, spending on services increased by 4.8%.
To sum up, the US economy remains resilient. Therefore, stocks gained after the release despite the negative headline, as investors liked the strong consumer spending data.