Best 4 stocks to buy amid making a new ATH this week
The US equity indices may have had a hard time recently, but some stocks keep on advancing. What stocks made a new All-Time High (ATH) this week?
The conflict in Ukraine may have had a negative impact on the overall US stock market, but some names made a new ATH this week. Interestingly enough, these companies pay a dividend, too, thus offering another incentive to own their stock.
Archer-Daniels-Midland
Archer-Daniels-Midland (NYSE:ADM) is one of the names trading at all-time highs this week. One of the key players in the agricultural products industry, Archer-Daniels-Midland's stock rose on the back of the Ukrainian conflict.
Wheat prices are through the roof as Ukraine is one of the largest producers in the world. Because the company also engages in the distribution of agricultural commodities, such as wheat, it is seen as benefiting from the rise in the wheat price as profit margins increase too.
Archer-Daniels-Midland is a dividend-paying company that increased the annual dividend in the past 28 consecutive years. The forward dividend yield is 1.91%, and the payout ratio is 28.52%.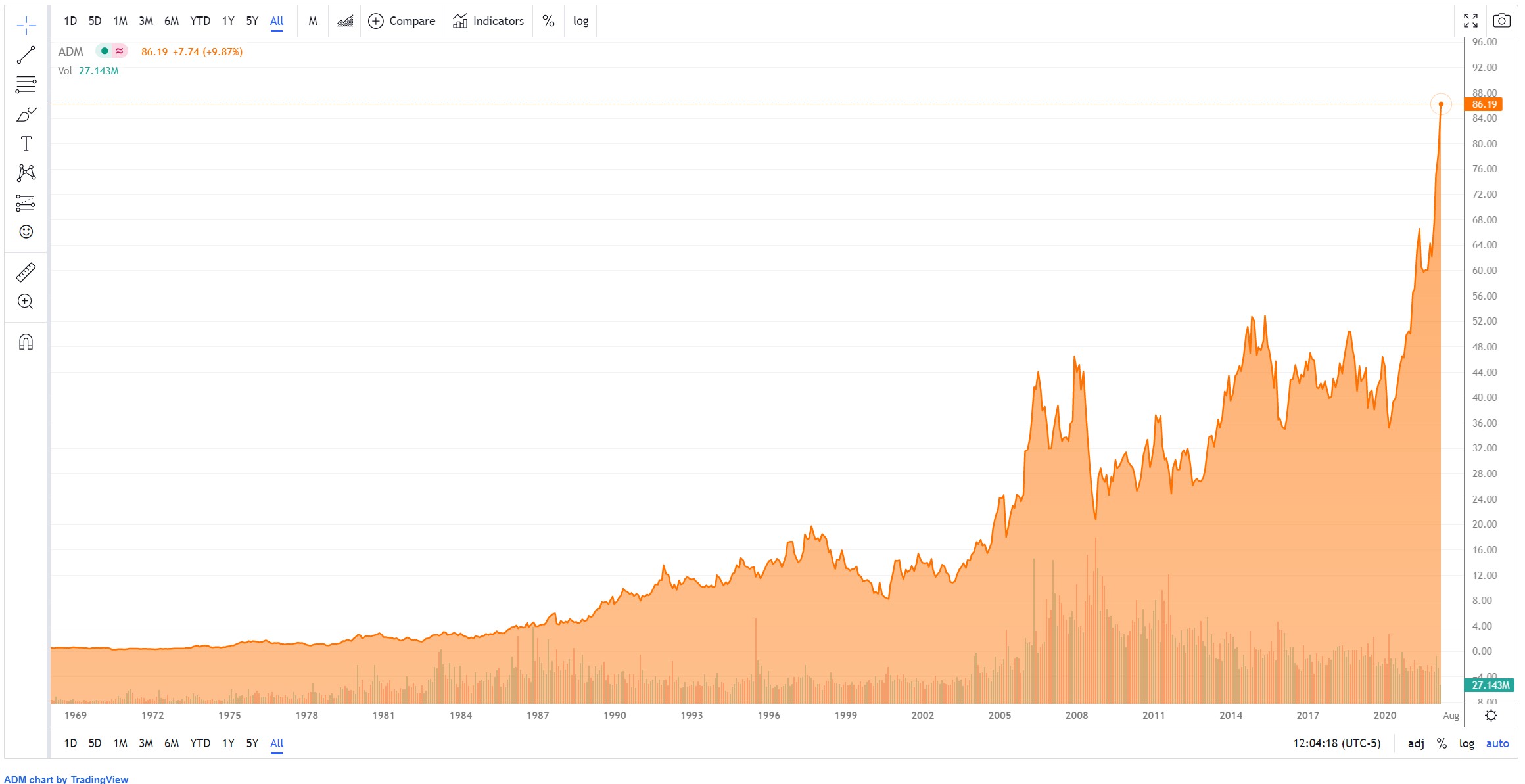 Hormel Foods
Hormel Foods Corporation (NYSE:HRL) is an American company based in Austin and operating in the packaged food and meats industry. It recently announced record sales in the first quarter of its fiscal year and the stock price trades at a new all-time high.
Hormel also pays a dividend, and the dividend payout ratio is 56.53%. The dividend grew by 10.46% in the last five years, and the forward dividend yield is 1.99%.
Union Pacific
Union Pacific (NYSE:UNP) provides freight and railroad transportation services in the United States and neighboring countries. It trades at a P/E ratio of 23.23, and the stock price has made a new all-time high this week.
Union is known for its hefty dividend. The dividend yield for 2022 is 1.77%, forecast to reach 2.36% by 2026.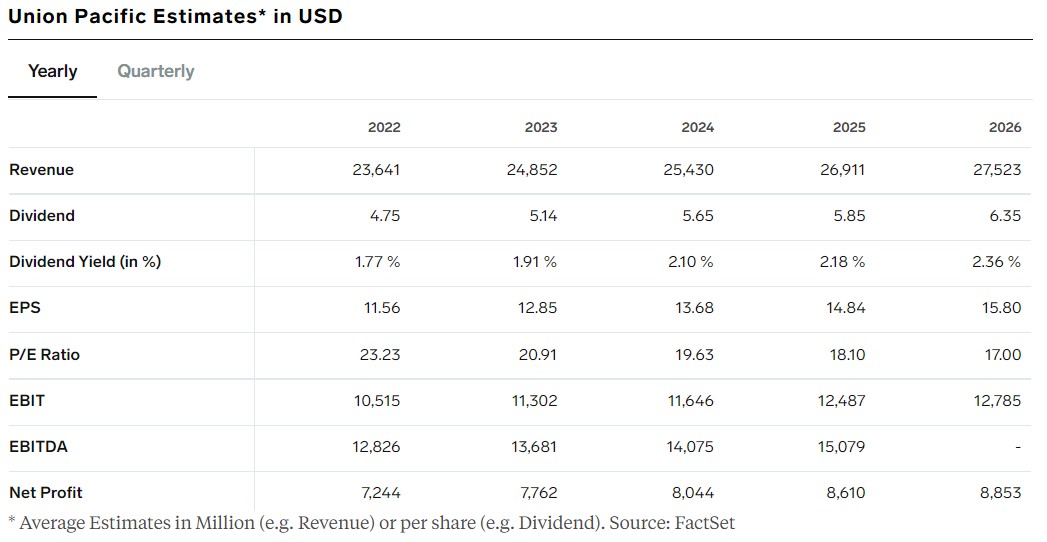 The Hershey Company
The Hershey Company (NYSE:HSY) is another US player in the packaged foods and meats industry who saw its stock price climbing to a new record level. It sells pantry items and confectionery products and was founded in 1894.