Best European banks to buy as ECB signals rate hikes
European banks have outperformed in the past twelve months as global yields bounced from their lows. Now that the European Central Bank (ECB) turned hawkish, what are the best European banks to buy amid upcoming rate hikes?
Commercial banks tend to outperform in an environment where interest rates are rising. The ECB took the markets by surprise at the start of 2022 when it hinted at an upcoming tightening of financial conditions.
The central bank vehemently opposed rate hikes only six weeks before the last ECB meeting. Yet, rising inflation and strong employment numbers have forced a recalibration of monetary policy, and the ECB is seen now as delivering at least one rate hike this year.
It should be mentioned here that the ECB holds the deposit facility rate at -0.5%, so a first rate hike won't mean much. However, tightening financial conditions leads to rising yields, and investors typically allocate a portion of their portfolios to commercial banks in the area.
Here are three European banks to buy amid future tightening of financial conditions:
BNP Paribas
Credit Agricole
UniCredit
BNP Paribas
BNP Paribas is a French commercial bank offering banking products and services locally and internationally. It employs close to 200,000 people, and it was founded in 1848.
The stock price is up over 35% in the past twelve – a considerable development if we think that the bank pays a semiannual dividend. The forward dividend yield is 4.09%, and the bank raised it by 4.20% in the last five years.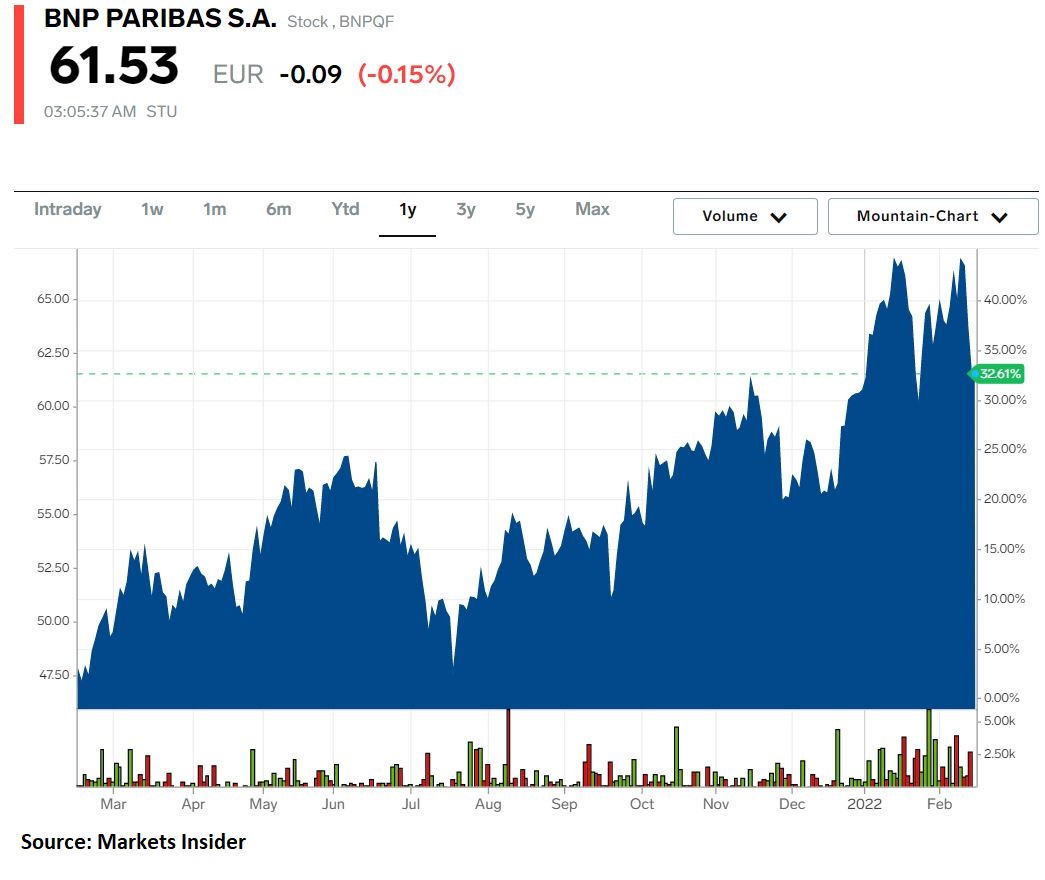 Credit Agricole
Credit Agricole is another French diversified bank, a direct rival to BNP Paribas. Based in Montrouge, it employs about 75,000 people, and its stock price has been up by more than 20% in the past twelve months.
The dividend yield is even more attractive when compared to BNP Paribas, seen at 7.21% in 2022. Moreover, the P/E ratio looks attractive at only 8.61 in 2022, forecasted to drop to 7.39 by 2024.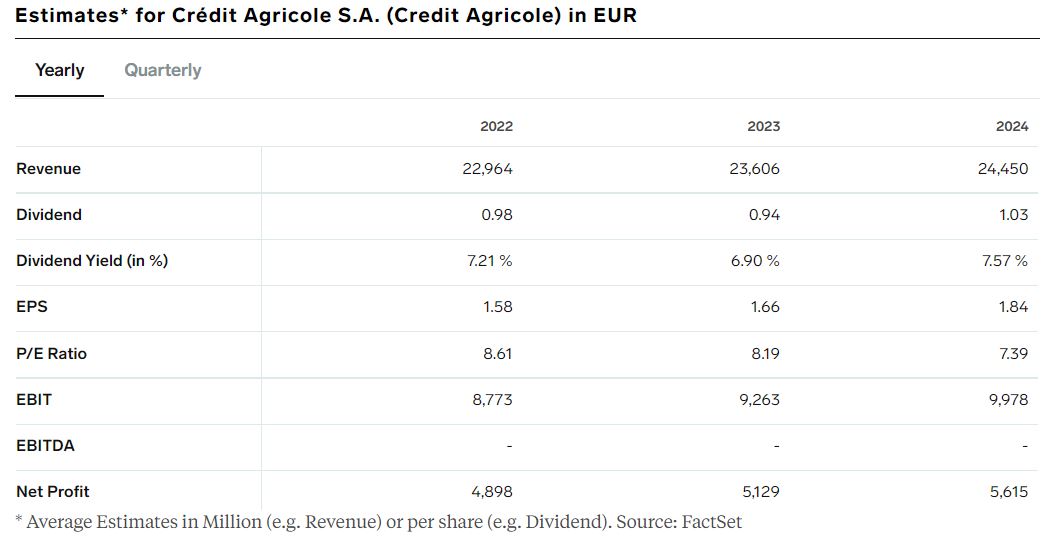 UniCredit
UniCredit is an Italian bank founded in 1870 and employs over 80,000 people. Its stock price has been on a tear higher in the past twelve months, delivering over 62% to investors.
Moreover, it pays a hefty dividend, as reflected by the dividend yield of 4.15%.