Is it safe to buy SPX amid new-home sales plunging to the lowest since 2020?
SPX moved lower today on the back of weak US housing market data. So is it safe to buy the S&P 500 index here, or is more downside in the cards?
The main economic data in today's US session is already behind us. New Home Sales data for April disappointed, plunging to the lowest since the start of the COVID-19 pandemic.
The market expected 751k new home sales for the month, but the 591k number missed expectations by a lot. As a result, the S&P 500 index moved lower as investors kept betting that the US economy is in a recession.
A further look at the details of today's data reveals even more recessionary signs. For example, purchases of new single-family homes have fallen by most since 2013.
One may argue that the housing data is of secondary importance when interpreting an economy. However, housing is a big chunk of the economic output, and, typically, housing indicators, such as the Building Permits indicator, are leading indicators.
Effectively, it means that they move ahead of the business cycle. Therefore, when conditions in the housing sector deteriorate, they do so well in advance of other sectors.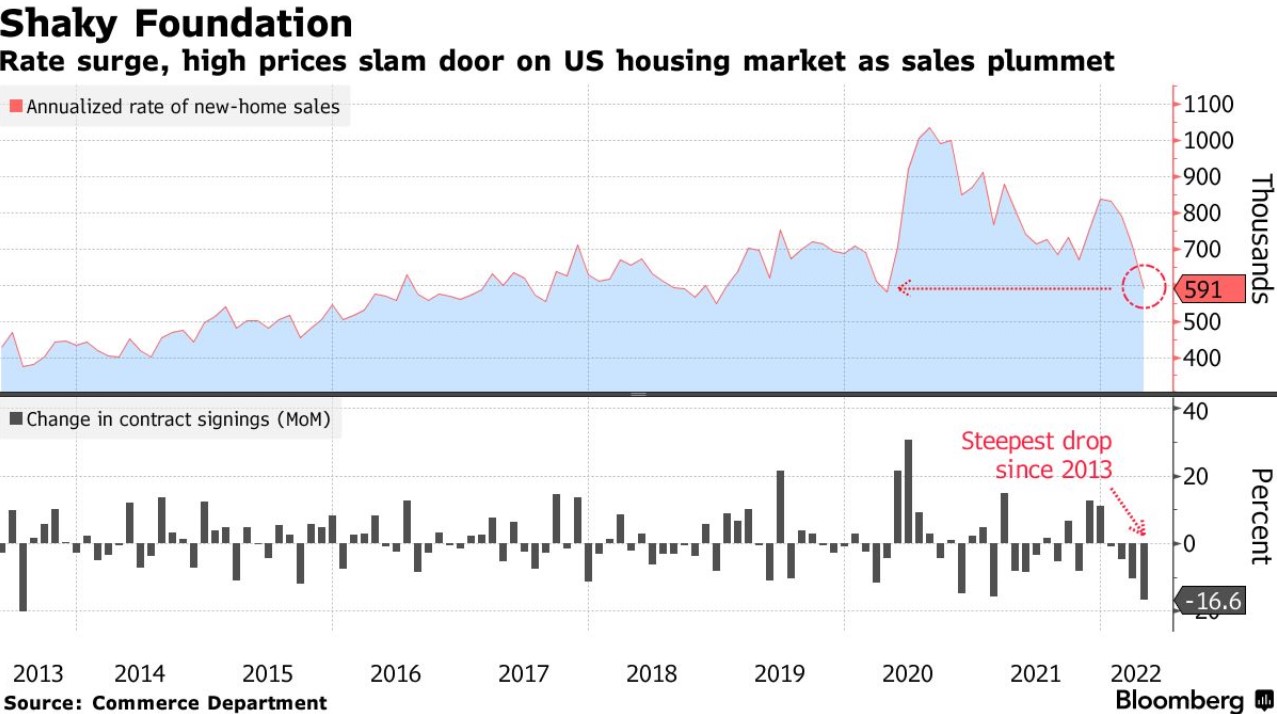 SPX reacting at dynamic support
While the fundamental picture continues to deteriorate, the technical picture offers some hope to the bulls. The S&P 500 index reached dynamic support last week. And bounced for it.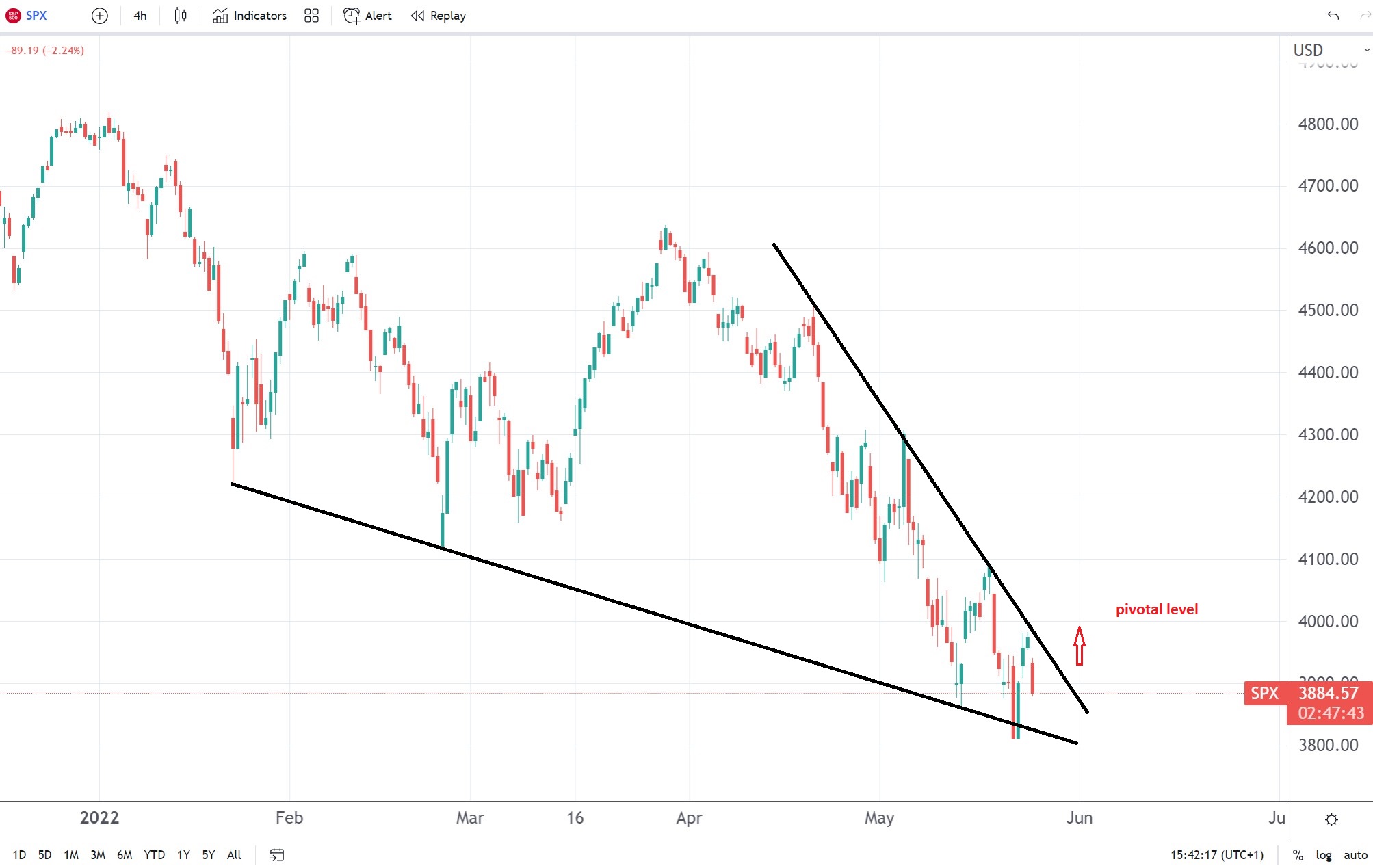 The overall price action in 2022 resembles a falling wedge pattern, suggesting a possible reversal might be in the cards. However, buying before the market confirms the pattern is a risky bet.
As such, conservative traders might want to wait for the price to break above 4,000 points again before going long. Such a move would confirm the falling wedge, as the price sets above the upper edge of the pattern. Moreover, the round 4,000 level should be pivotal, attracting even more buyers on a market move above.
All in all, while bearish as long as it remains inside the falling wedge, bulls should patiently wait for the S&P 500 index to close above 4,000. A long position should have a stop at the lows and a target well above 4,300 points on a daily close above the level.