Should you buy Conagra Brands stocks ahead of the quarterly earnings call?
Conagra Brands will report its Q3 FY22 financial performance tomorrow, April 7, at 09:30 AM EDT. Investors expect EPS of $0.58 for the quarter.
One of the large-cap companies reporting its financial performance this week is Conagra Brands (NYSE:CAG). Conagra is an active player in the packaged foods and meats industry and was founded in 1919.
Investors expect EPS of $0.58 for the quarter, and the annual EPS estimate is $2.42. Conagra pays a quarterly dividend, and the dividend yield for 2022 is 3.55%.
The EBIT margin for the past twelve months was higher than the sector median by 63.76%, and at the current stock market price, the company is valued at $16.35 billion.
Speaking of the stock market price, it is flat YTD, and down by about -10% in the past twelve months. The company was not able to capitalize on the rising food prices to improve its margins, but the stock trades at an attractive P/E ratio of 14.10 in 2022.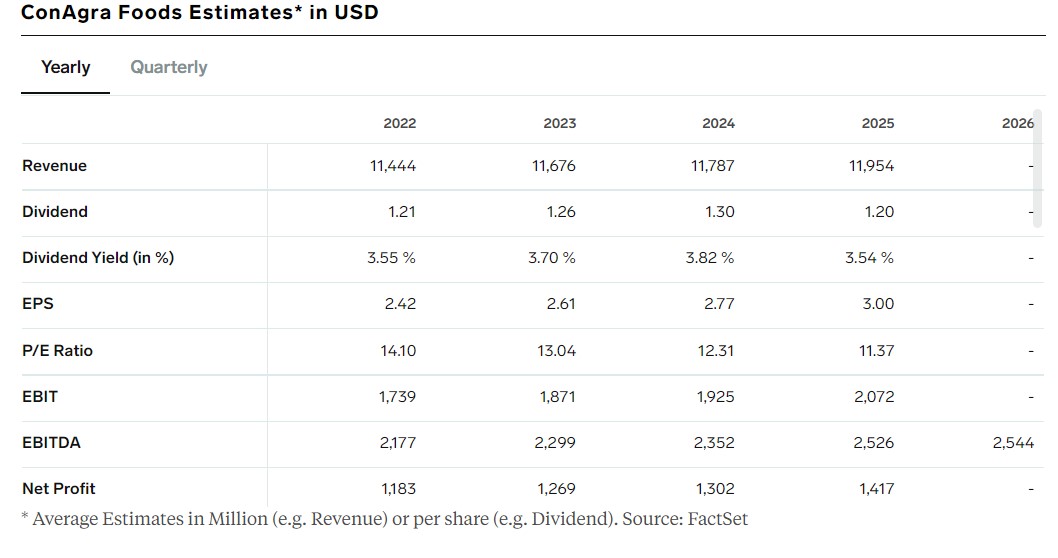 Conagra Brands' stock recovered most of its 2022 losses
The stock was heavily sold since the start of the year. It fell from $36 to $30, but, at the lows, it formed a possible double bottom pattern. If that is correct, then there is more room for further gains, especially if we see a daily close above $36.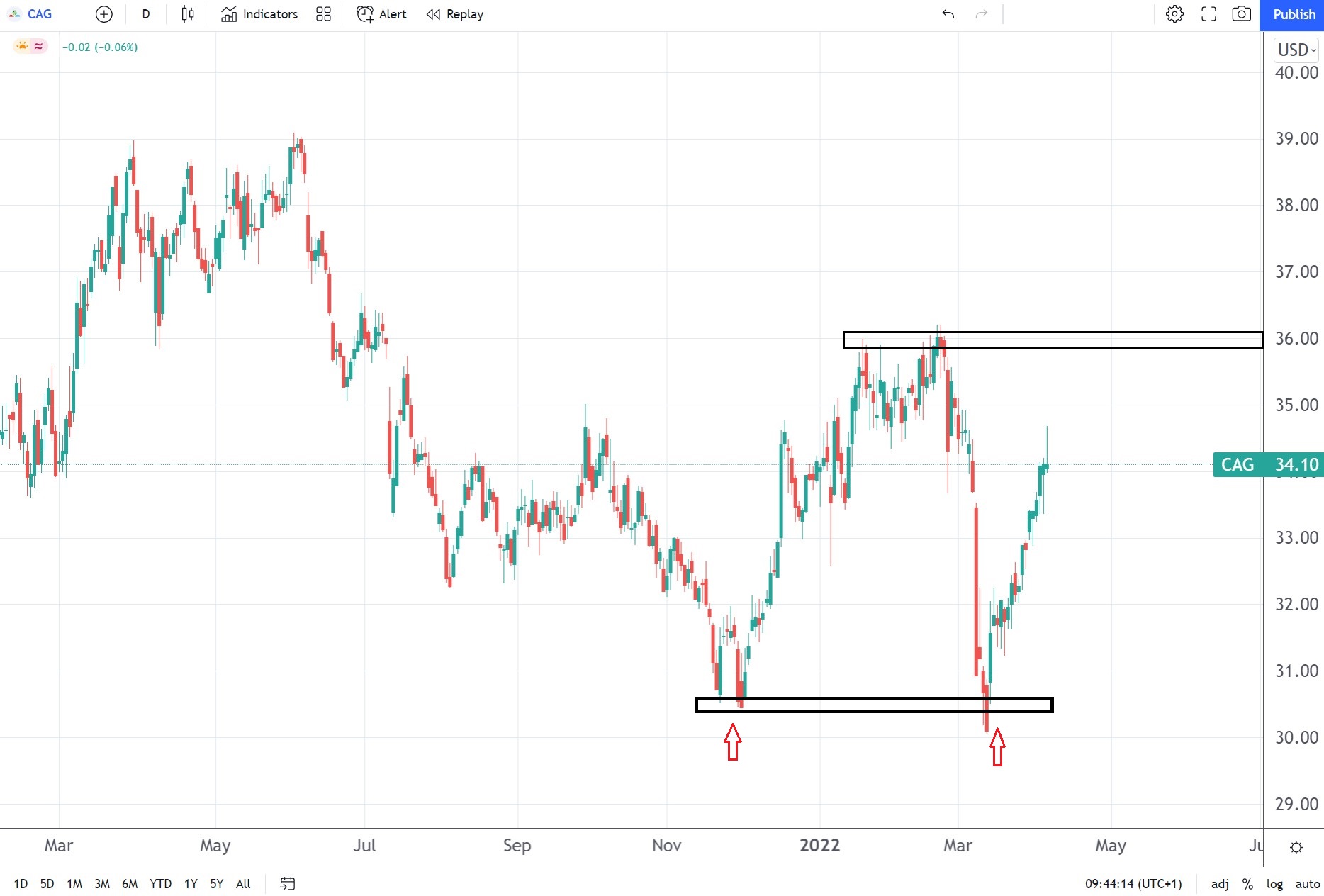 Not everyone is bullish on Conagra Brands
Most analysts have a neutral rating for Conagra Brands' stock price. Out of the 17 analysts covering the stock price, 2 have issued a buy rating and 12 have issued a neutral rating. On the other hand, 3 analysts have issued sell recommendations.
Most recently, UBS maintained its hold recommendation for Conagra Brands' stock price, with a price target of $34.
With the war in Ukraine adding to supply chain bottlenecks, many fear that a recession in the United States is imminent. If that is the case, consumers will cut all the discretionary spending categories before cutting essentials, such as food.
To sum up, Conagra Brands remains an attractive option to add to the portfolio, especially if the stock price moves above $36. Considering that the company also pays a hefty dividend, the stock is even more attractive.