Should you buy or sell ExxonMobil stocks after climbing to all-time highs this week?
ExxonMobil stocks climbed to a new all-time high this week. YTD performance exceeds +60%.
The stock market may not have performed in the first four trading days of the week, but some companies did very well. Take ExxonMobil, for example. It reached a new all-time high earlier this week, recovering all the COVID-19 pandemic losses.
ExxonMobil is one of the world's largest integrated oil and gas companies. As a major player in the energy sector, it benefited the most from crude oil's incredible rise over the past two years.
The stock price rose by more than 60% this year alone, and shareholders enjoyed a hefty dividend on top of the price appreciation. ExxonMobil's forward dividend yield is 3.37%, and the dividend payout ratio is 51.47%.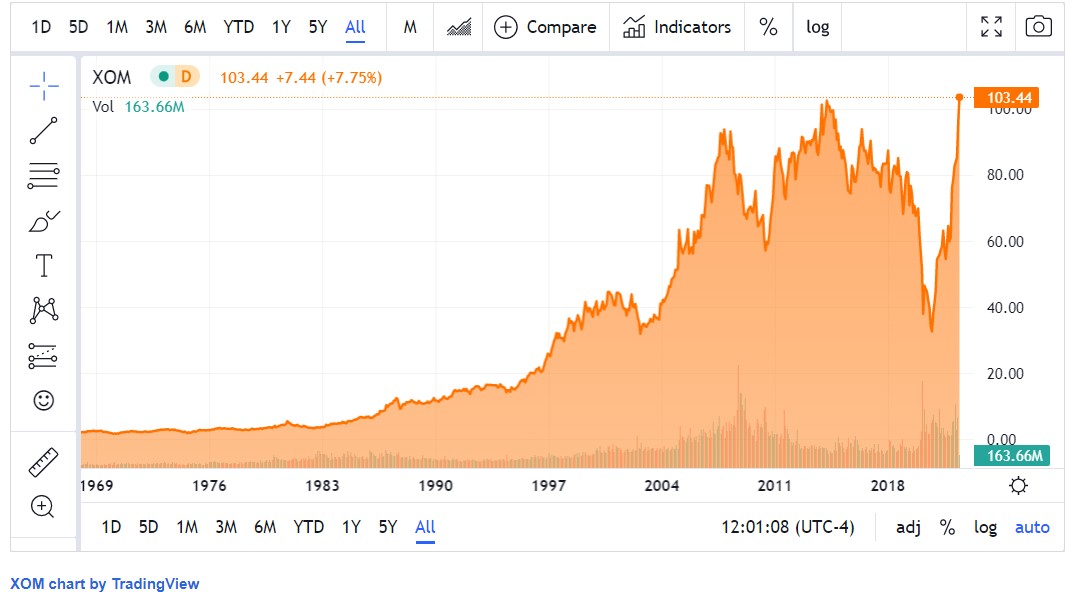 Energy stocks favored by investors in 2022
It took one pandemic and the start of a war to turn investors away from green energy investments to energy stocks again. But, given the circumstances, it is not unusual.
After all, crude oil prices have climbed from -$40/barrel in April 2020 to over $120/barrel. As such, one can talk about a reversal in fortunes for oil and gas producers.
Even the famed investor, Warren Buffett, deployed some of Berkshire Hathaway's cash pile into the energy sector. Therefore, it is no surprise that ExxonMobil's stock price outperformed by far the US stock market indices in 2022.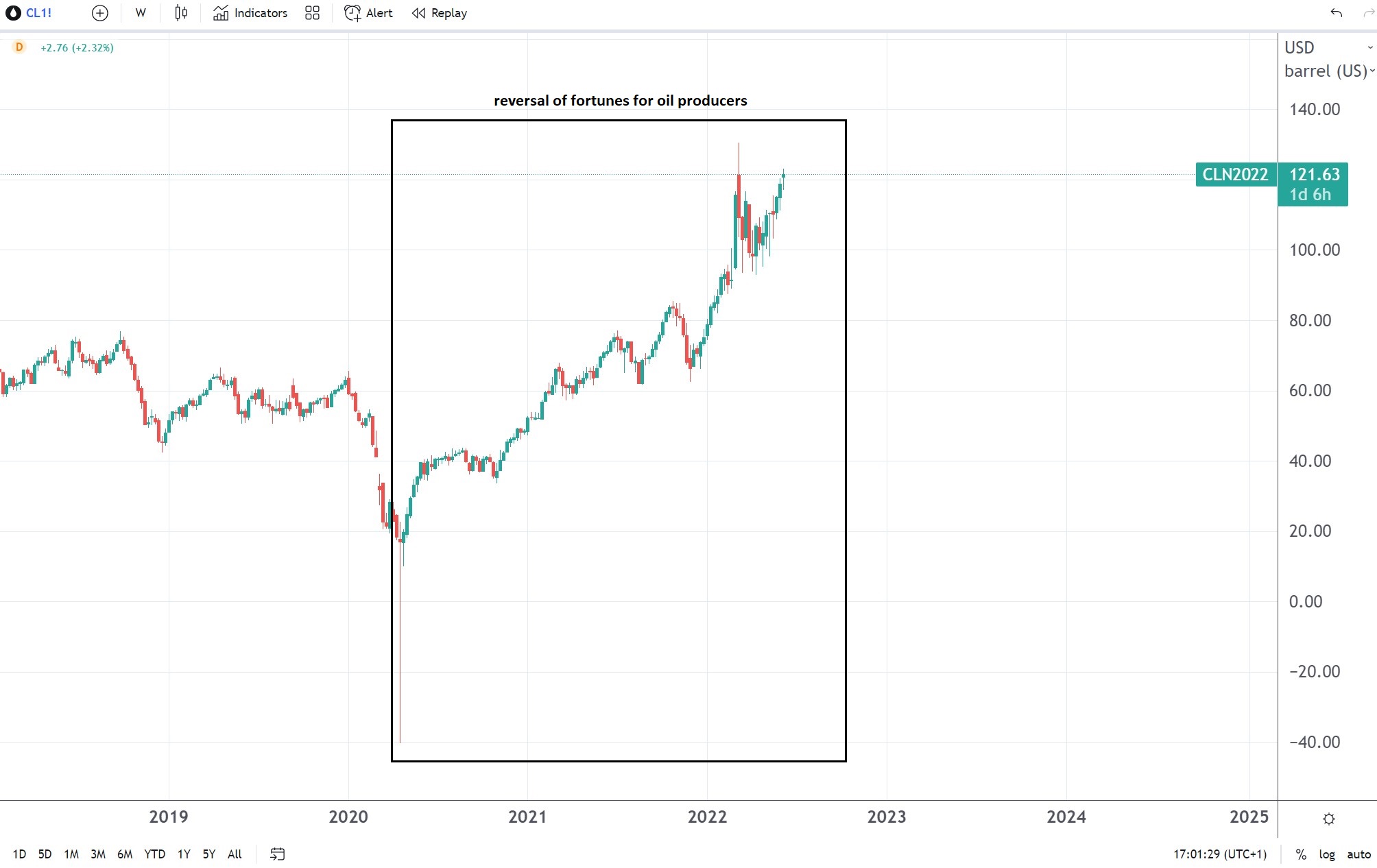 What are the financial projections for ExxonMobil for the years ahead?
ExxonMobil's revenue is expected to gain $10.42/share in 2022. The P/E ratio still looks attractive, seen at 10.42, and forecast to reach 18.35 by 2026.
Net profit is forecast to gradually decline by 2026, probably in line with the price of oil forecasts. However, with the volatility in energy prices so high, it isn't easy to make a forecast so far down the line.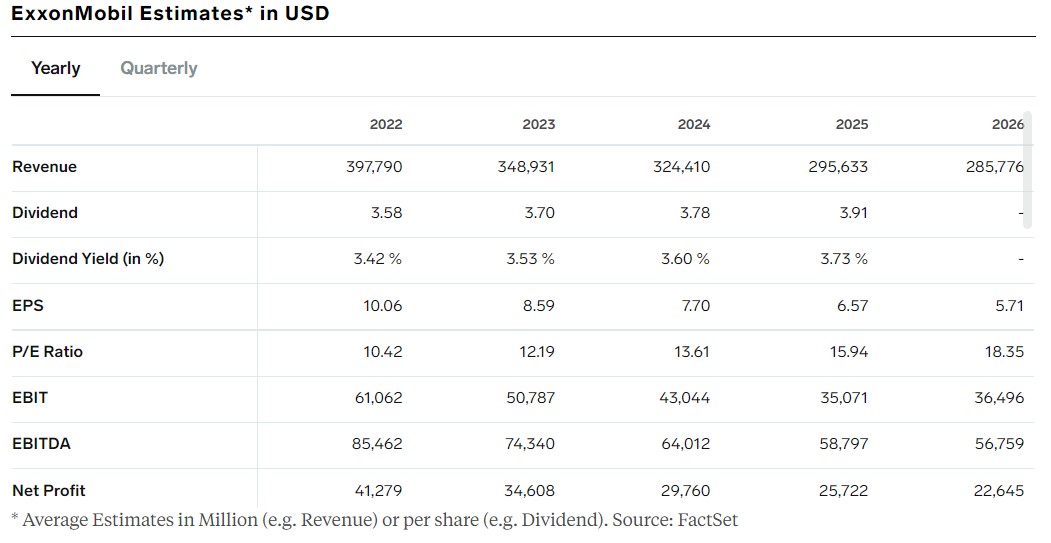 What do analysts say about ExxonMobil's stock price?
Most analysts are bullish about ExxonMobil's stock price. Out of the 46 analysts covering the stock, only 3 have issued sell ratings and 18 have neutral ones. The rest of 25 analysts have issued buy recommendations.
Most recently, Goldman Sachs maintained its buy rating with a price target of $117/share. Moreover, Evercore has upgraded the stock this week to buy with a price target of $120/share.