Should you buy or sell the S&P 500 index after inflation fell back in April?
US inflation data for April shows that the prices of goods and services fell back from a 40-year high. But inflation momentum remains – so should you buy or sell the S&P 500 index?
MoM inflation in the US declined in April, sending stocks higher as investors are relieved inflation falls back from a 40-year high. The main concern for stock market investors is that inflation still remains elevated and well above the Fed's target.
Hence, another round of tightening is in the cards, as the April inflation print is not enough to derail the Fed from delivering another 50bp rate hike.
Yet, the stock market liked the data in the sense that it bounced from the daily lows. However, the market remains in a bearish trend that started in the last trading days of 2022.
Details of US April inflation data
April data showed a more moderate month-over-month gain compared to April last year, suggesting inflation has peaked. But traders should not expect a steep decline, as the report shows strong upward momentum for food and healthcare prices, as well as for rent and owner's equivalent rent, as well as for leisure and hospitality.
S&P 500 remains bearish while below the trendline
The modest bounce in the S&P 500 index from the recent lows is just that – modest. The index found support at the round 4,000 level and remains bearish while below the main trendline seen on the chart below.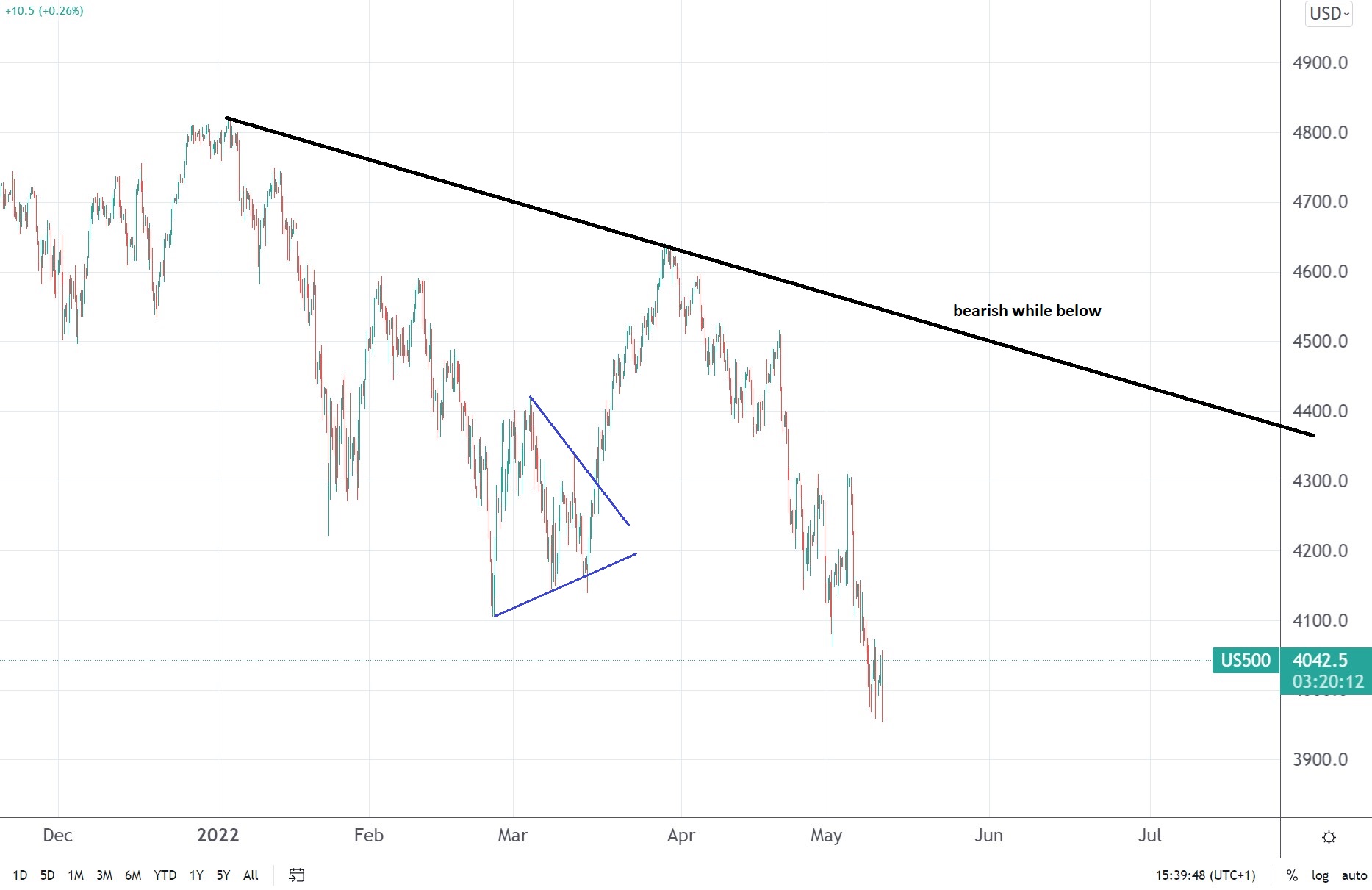 One interesting relationship between CPI inflation and the stock market exists. Whenever inflation peaked in the 60s, 70s, and 80s, it marked a bottom for stocks.
Therefore, it would be interesting to see two things moving forward. One is if, indeed, inflation has peaked. Another is if stocks bounce from the current level.
All in all, today's inflation report does not alter the Fed's plans. More tightening will come in June, so stocks will have a hard time gaining ground until the next Fed meeting.