Should you buy UK stocks as the jobs market heats up to pre-pandemic lows?
UK job market is hot as shown by the employment data released earlier today. So should you buy UK stocks amid a strong job market?
Earlier today, the UK Claimant Count Change and the Unemployment Rate revealed that the UK job market is strong. As expected, the Unemployment Rate dropped to 3.8%, and the Claimant Count Change dropped too, reaching levels not seen since the start of the COVID-19 pandemic.
The data revealed that there is now one vacancy for every unemployed worker, something not seen since the early 2000s. Furthermore, wage pressures start to mount, with many sectors being well above the average trend pay growth, such as transportation and storage and IT & Communications.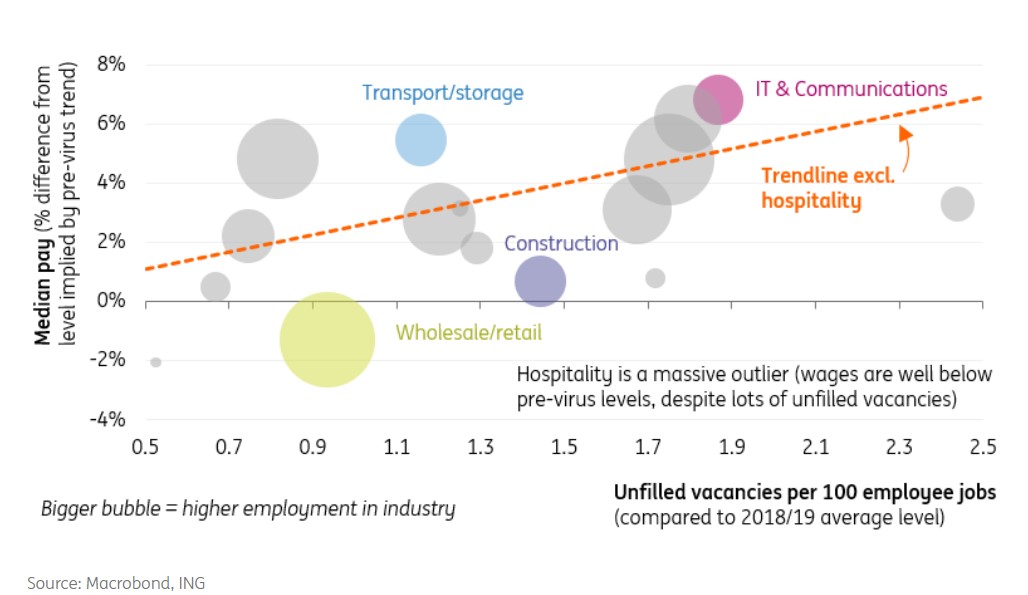 A strong job market leads to a strong economy and thus has an impact on the stock market too. As such, it is not surprising that the FTSE 100 index, the leading stock market index in the United Kingdom, erased all its 2022 losses and is now pressuring against the highs.
FTSE 100 erased all of its 2022 losses
The FTSE 100 index is back at its highs after recovering all of its 2022 losses. It now faces horizontal resistance at 7,600 points and flirts with a new high.
The market bounced from strong support seen in the 6,800 area on the back of the central bank, signaling a pause in the monetary tightening cycle. After delivering a couple of rate hikes, the Bank of England said that it prefers to wait and see further data and then decide if more hikes are necessary.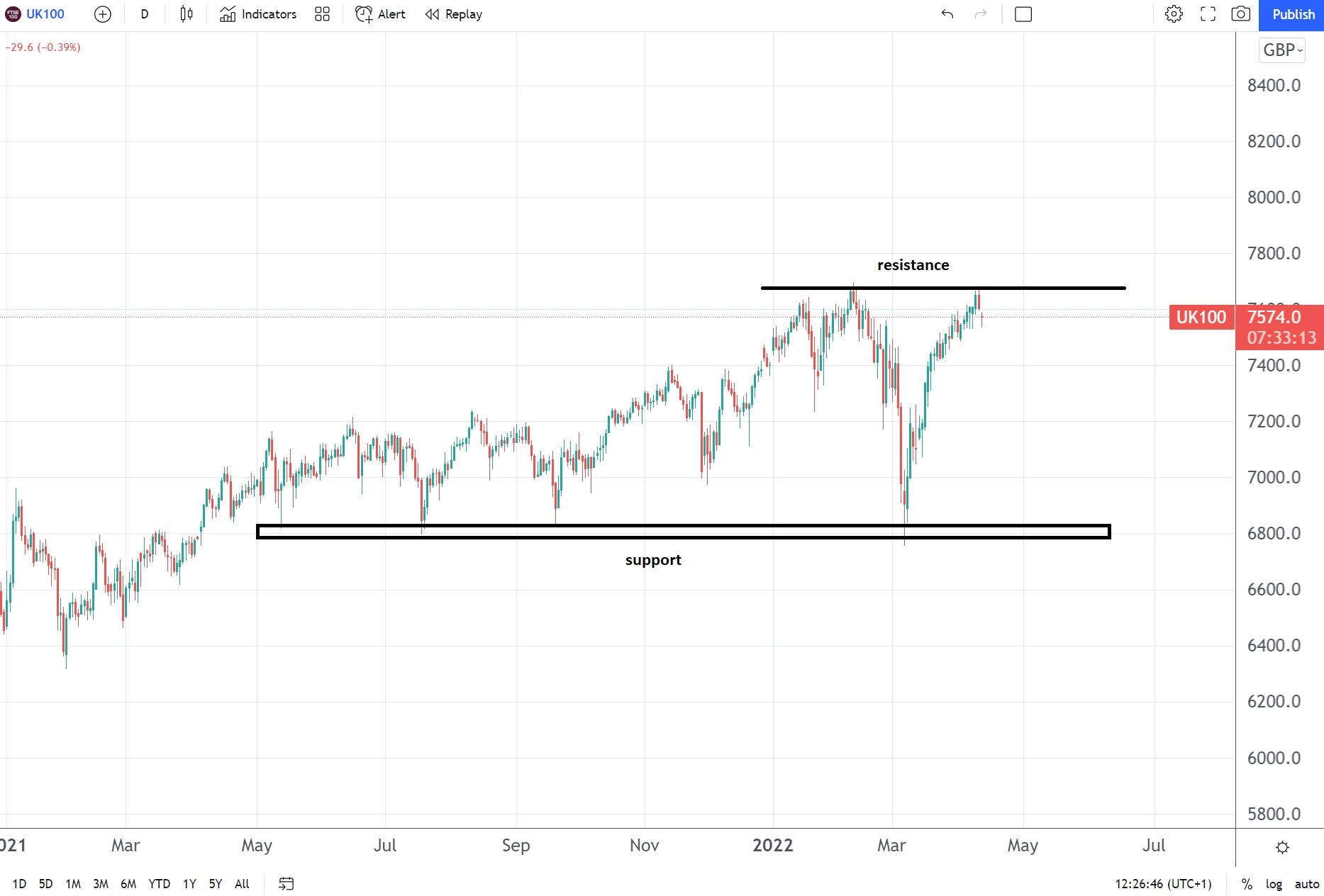 As such, the market bounced and erased all the 2022 losses. Furthermore, the local currency, the British pound, is weak, thus fueling the stock market's rally. The GBP/USD exchange rate, for instance, is at 1.30, down from 1.42 a year ago.
All in all, with the Bank of England on pause and a weak currency, the FTSE 100 index looks poised to make new highs. In addition, inflation data scheduled for release tomorrow may offer traders another incentive to buy UK stocks.