Snowflake stock price plunge -22% after the quarterly earnings call
Snowflake (NYSE:SNOW) reported its quarterly financial performance yesterday. The stock price plunged in after-hours trading on the back of sales forecasted to grow at a slower rate.
One of the most aggressive selloffs recently took place yesterday in after-hours trading. Snowflake, an American company, operating in the Internet services and infrastructure industry, released its Q4 FY2022 results.
Management suggested that sales would not grow as quickly as expected, and so the stock was clobbered. However, Snowflake delivered a strong financial performance in the quarter that just ended, beating the market's expectations by a mile.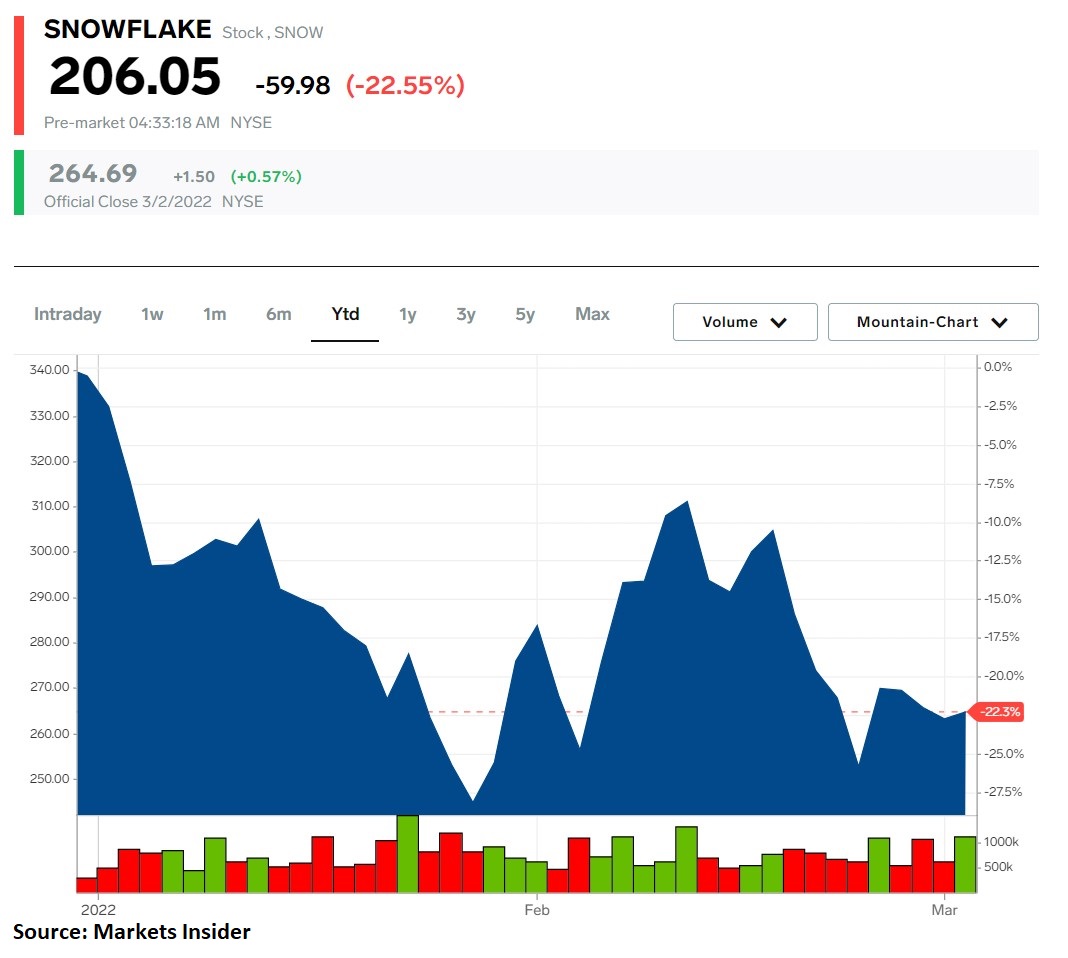 Snowflake's Q4 financial highlights
Investors expected EPS of $0.03 on the quarter, and Snowflake reported four times higher ones – $0.12. Moreover, product revenue growth YoY reached triple-digit territory, up 102%. Furthermore, net revenue retention was up 178%, showing that the company expands with existing customers, about 6,000 in total.
Also, large customer momentum continues to grow, as Snowflake now serves close to 200 customers responsible for $1 million or more in revenue. Based on all the above, the gross margin of 75% reflects the business strength and shows a promising future for Snowflake.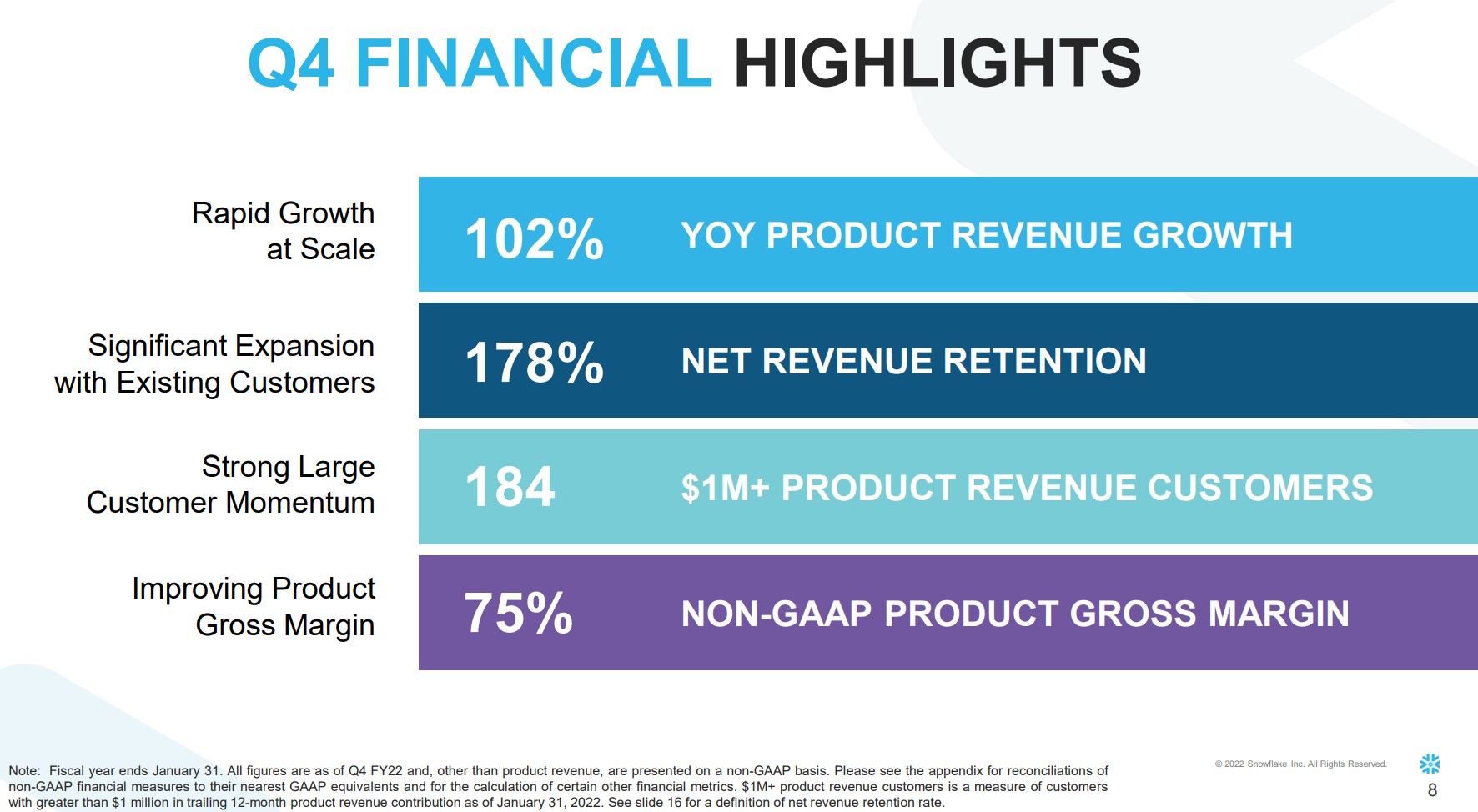 What do analysts say about Snowflake's stock price?
Ahead of the earnings call, no analyst had a sell recommendation for Snowflake's stock price. Out of the 42 analysts covering the stock, 26 had a buy recommendation and 16 a neutral one.
The price targets differ from house to house, with the highest being $465 and the lowest $235. One month ago, Morgan Stanley upgraded the stock to buy, with a price target of $390. The same did Loop Capital, this time with a price target of $370.
All in all, despite Snowflake beating on both EPS and revenue, the stock was clobbered in after-hours trading. However, Snowflake's revenue is forecast to reach $5.9 billion by 2026, when compared to $1.2