3 reasons why the Fed should hike the funds rate in March
Financial market participants closely monitor the Federal Reserve's March meeting. Will the war in Eastern Europe deter the Fed from starting a tightening cycle?
Headlines about the Ukraine war dominate the news – and for a good reason. Traders and investors are preoccupied with the war implications for the global economy and the stock market, and what the geopolitical changes will bring.
Financial markets await the Fed's March decision regarding the federal funds rate. This is the largest central bank in the world and if it starts a new tightening cycle, its move would be copied by peer banks worldwide.
Will the Fed start tightening, or the war leads to a global recession, deterring the central banks from hiking? And if the Fed hikes – will it be a 25bp or a 50bp hike? Furthermore, what are the implications for the stock market?
Historically speaking, March is a strong month for stocks. The S&P 500 index delivered positive average monthly returns in March, if we consider the period after the 1950s. But then again, the Russia-Ukraine conflict may be a game-changer.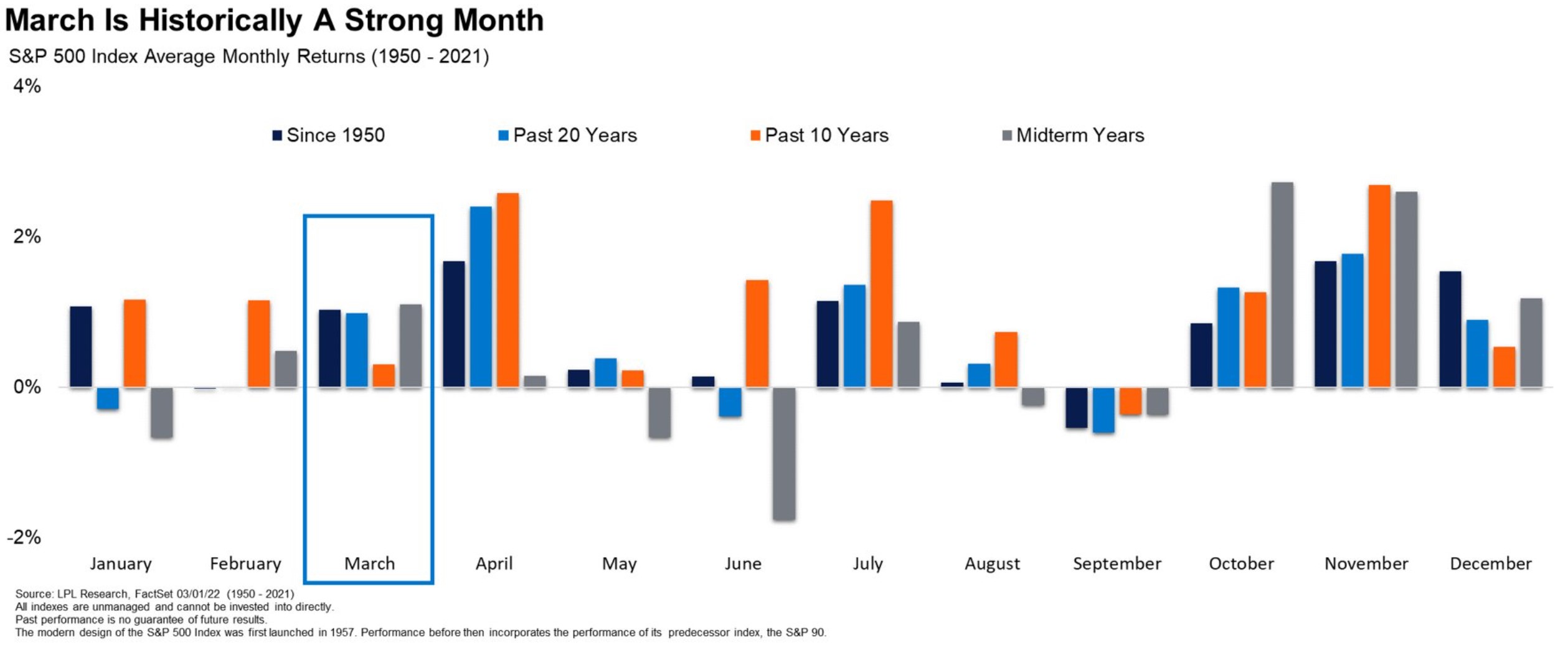 Here are three reasons why the Fed should hike the federal funds rate in March:
Oil prices surged due to the Eastern Europe conflict
Inflation remains elevated and likely to rise more
Economy runs close to its full capacity
Rising energy prices must be responded to
The war in Ukraine brought unprecedented measures from the international community against Russia, the aggressor. One of the results of the wave of sanctions is that the price of oil surged. For instance, the WTI crude oil traded above $110/barrel when it settled in negative territory only two years ago.
Rising energy prices are inflationary, and the Fed doesn't afford to just sit and watch.
Inflation is well above the Fed's target
Inflation is much higher than the Fed's target. Judging by how the Fed tightened in 2015-2020, rates should be much higher now, even without inflation reaching a four-decade high.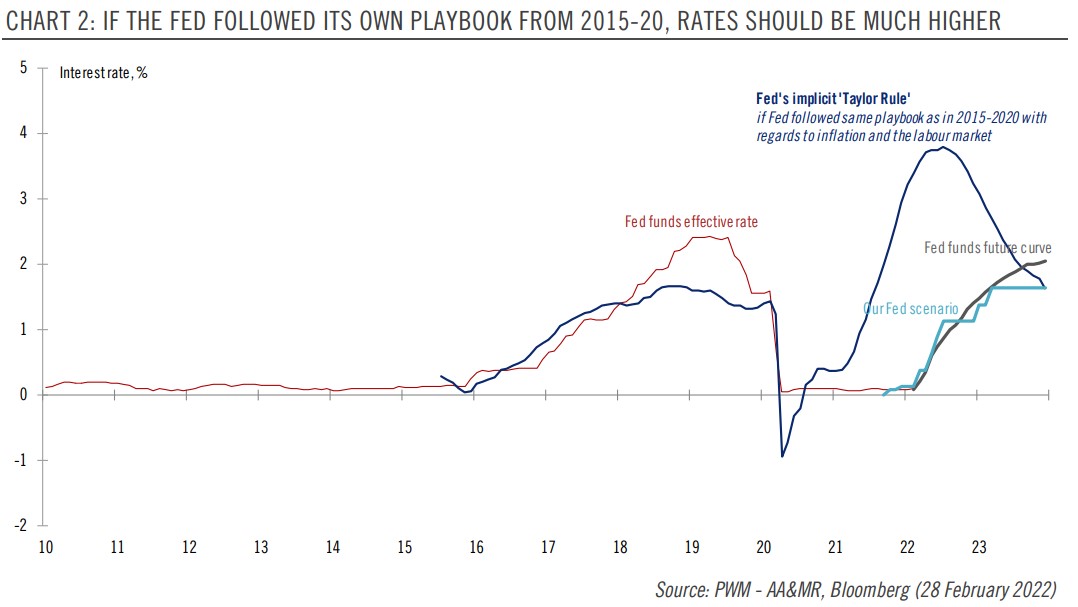 Economic growth is back on track
Finally, the Fed should act as the economy is back on track after the decline caused by the COVID-19 pandemic. By delaying the start of a tightening cycle, the Fed risks overheating the economy, which would cause a hard landing later down the road.