3 takeaways after stronger than expected April US Retail Sales
US stocks rallied on Tuesday on stronger April Retail Sales data. So are stocks out of the woods, or should we expect another test of the recent lows?
Inflation is a concern in the United States and the rest of the world. For this reason, yesterday's speech that the Fed's Chair gave about the plan to fight inflation was on top of the list for most market participants.
Because of that, there was little or no reaction to otherwise a critical piece of economic data released a bit earlier during the trading data – the April US Retail Sales data.
The Retail Sales indicator offers a clue about the shape of the consumer. If the consumer is not spending, the economy has a difficult time and will eventually contract.
The Fed warned several times that higher inflation than the target would hike the federal funds rate until inflation comes down significantly. That is, even with a threat of a so-called hard landing. And maybe at the cost of a recession.
As such, the Retail Sales data for April could have offered some clues about the impact of the Fed's tightening of financial conditions, if any. But instead of disappointing, the data came out much better than expected.
So here are some takeaways after yesterday's Retail Sales data:
Retail Sales are about 18% higher than their pre-COVID-19 trend
Big upward revision to March
Stocks rallied in response
Retail Sales are well above their pre-COVID-19 trend
April Retail Sales shows a big jump in core data, excluding auto sales, which are considered too volatile. It also shows that households spent more freely online and spent more time in restaurants.
But what is truly impressive is that Retail Sales are well above their pre-COVid-19 trend – about 18% higher. Moreover, they are about 11% higher than the trend when adjusted for prices.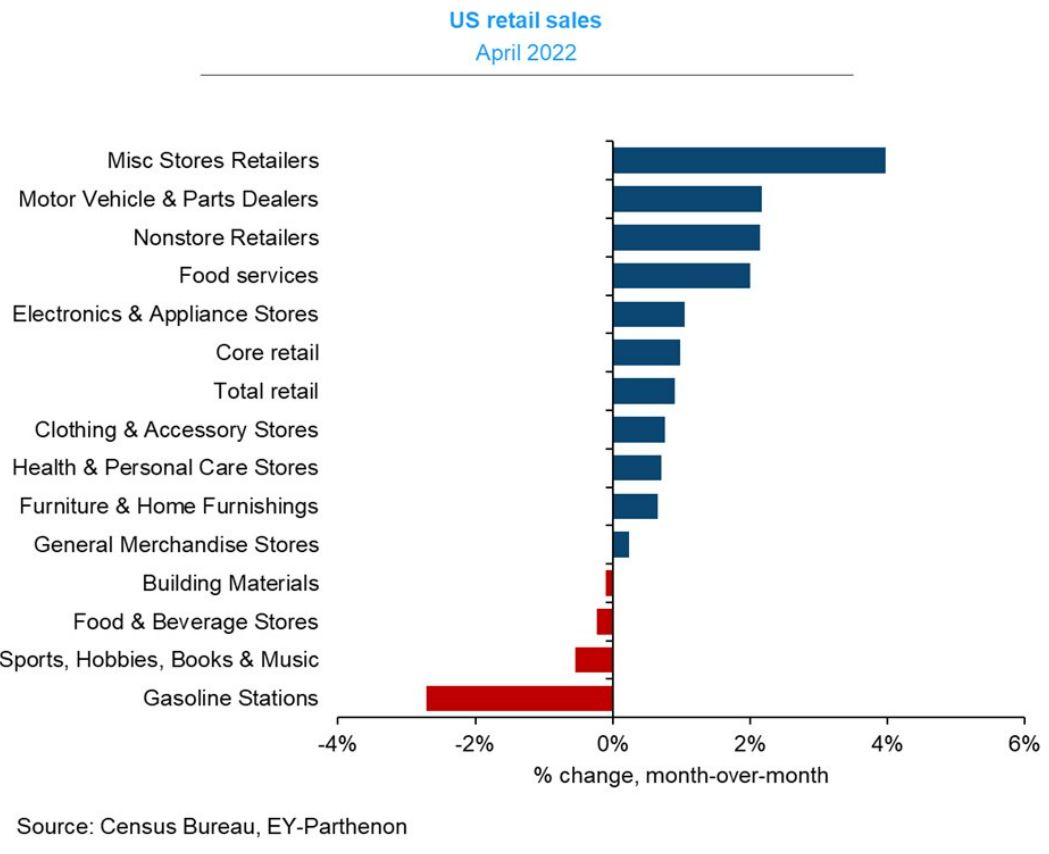 March number was revised higher
Another positive of yesterday's report was the sharp revision higher for the March number (+0.9%). Revisions are always a wild card when interpreting economic data, as they often matter to the market participants more than the actual data does.
Dow Jones and the rest of the US equity market rallied in response
In response to the better than expected Retail Sales data, stocks rallied. More precisely, they extended their rally after bottoming (at least temporary) last Thursday.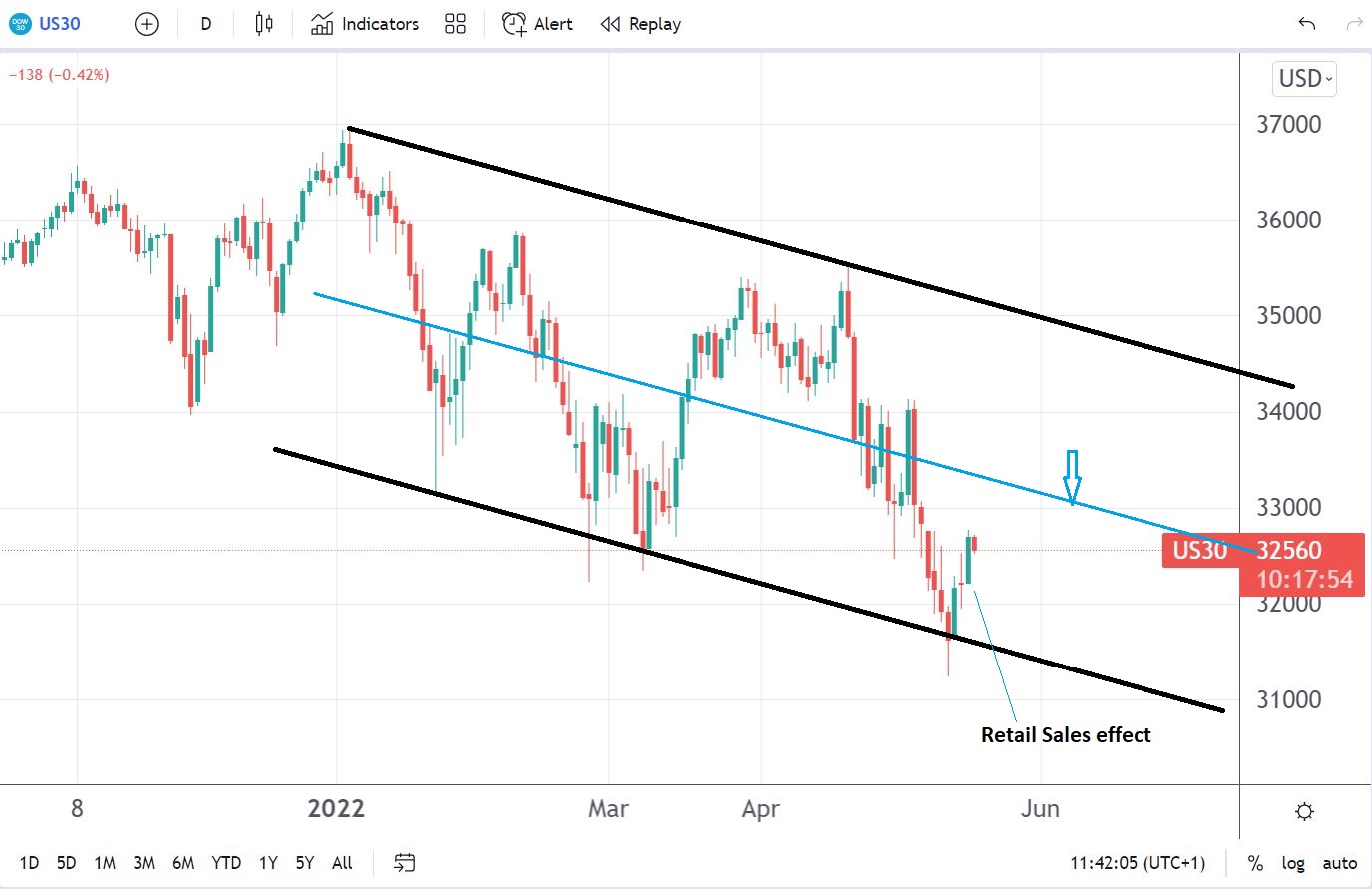 But as the Dow Jones daily chart shows, the Retail Sales may have triggered just a bounce and nothing more. So far, the trend in 2022 is bearish, and, inside the downward channel, the bias remains the same – bearish.