Best 4 biotech stocks to buy amid increasing health care spending
Biotech stocks bring diversification benefits to a portfolio. As health care spending increases, what are the best biotech stocks to buy?
Health care spending rises everywhere in the world, and growth in the biotech sector supports innovation. Biotech focuses on the treatment of rare diseases, and success is never guaranteed.
Nevertheless, numerous investors decide to allocate a part of their portfolios to the sector, hoping that a breakthrough might lead to a strong upside move. Here are four biotech stocks to buy as health care spending increases worldwide: Agilent Technologies, Avantor, Waters Corporation, and PerkinElmer.
Agilent Technologies
Agilent Technologies (NYSE:AGL) operates in the life sciences tools and services industry and it is based in Santa Clara, California. Founded in 1999, Agilent Technologies is a dividend-paying company that increased its annual dividend over the past nine years.
The payout ratio is 17.64%, and the forward dividend yield is 0.62%.
Avantor
Avantor (NYSE:AVTR) operates in the same industry as Agilent Technologies, and the market estimates $8 billion in revenues for 2022. Avantor's EBIT margin for the past twelve months exceeds the sector median by 1288.84%.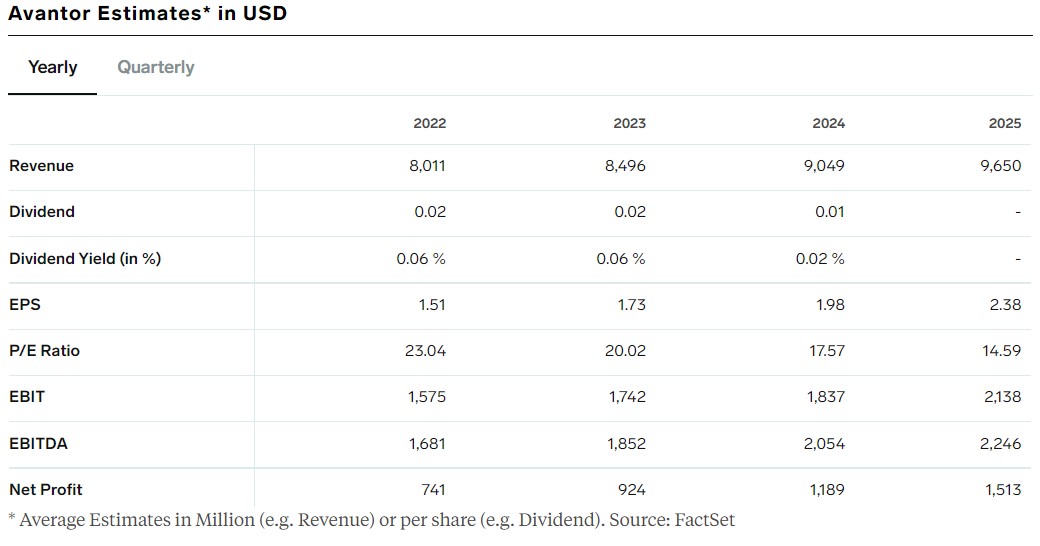 Waters Corporation
Waters Corporation (NYSE:WAT) is another American company operating in the same industry. It does not pay a dividend, but it operates with a gross profit margin that exceeds the sector median by 5.03% for the past twelve months. Moreover, the EBIT margin for the past year is higher than the sector median by 2727.12%.
The stock price gained more than 15% in the past year, and, at current levels, the company is valued at $19.73 billion.
PerkinElmer
PerkinElmer (NYSE:PKI)'s stock price gained more than 40% in the past twelve months. The company provides solutions to diagnostics and life sciences markets worldwide and the annual revenue estimate for the fiscal period ending December 2022 is $4.48 billion.
This is another company whose EBIT margin is way higher than the sector median by 2739.55%. PerkinElmer pays a quarterly dividend, and the dividend payout ratio is 2.45%