CAC40 rallies today: here's what the charts are signaling
French stocks' rally gains momentum as the CAC40 index approaches a pivotal area. What do the charts signal?
European markets rally on Monday, following a strong close in the US last Friday. Because US futures markets are positive, too, the main European indices extended their recent gains.
One of the explanations for the rally could be that Euro-area price worries eased for a second month. Inflation is running hot in the Euro-area, causing the European Central Bank to act. It is expected that the central bank will end negative rates by September in a move to tackle the rising inflation.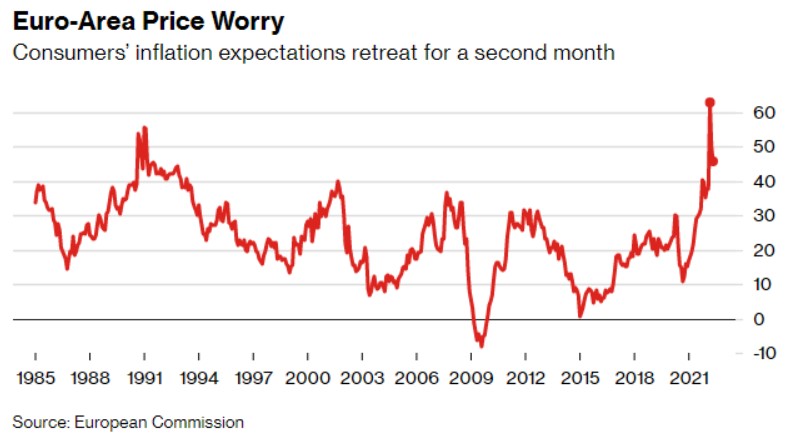 One example of a strong stock market performance in Europe comes from France. The CAC40 index is a measure of the most significant 40 stocks trading on the Euronext Paris exchange. Today, it extended the recent rally with another leg up, threatening to move above the pivotal 6,800 level.
Deep buyers emerge as CAC40 reverses sharply
2022 has not been king to European investors. Following Ukraine's invasion by Russia, capital flew out of European businesses affected by the conflict. The sanctions that followed the invasion affected European companies too, as well as European economies.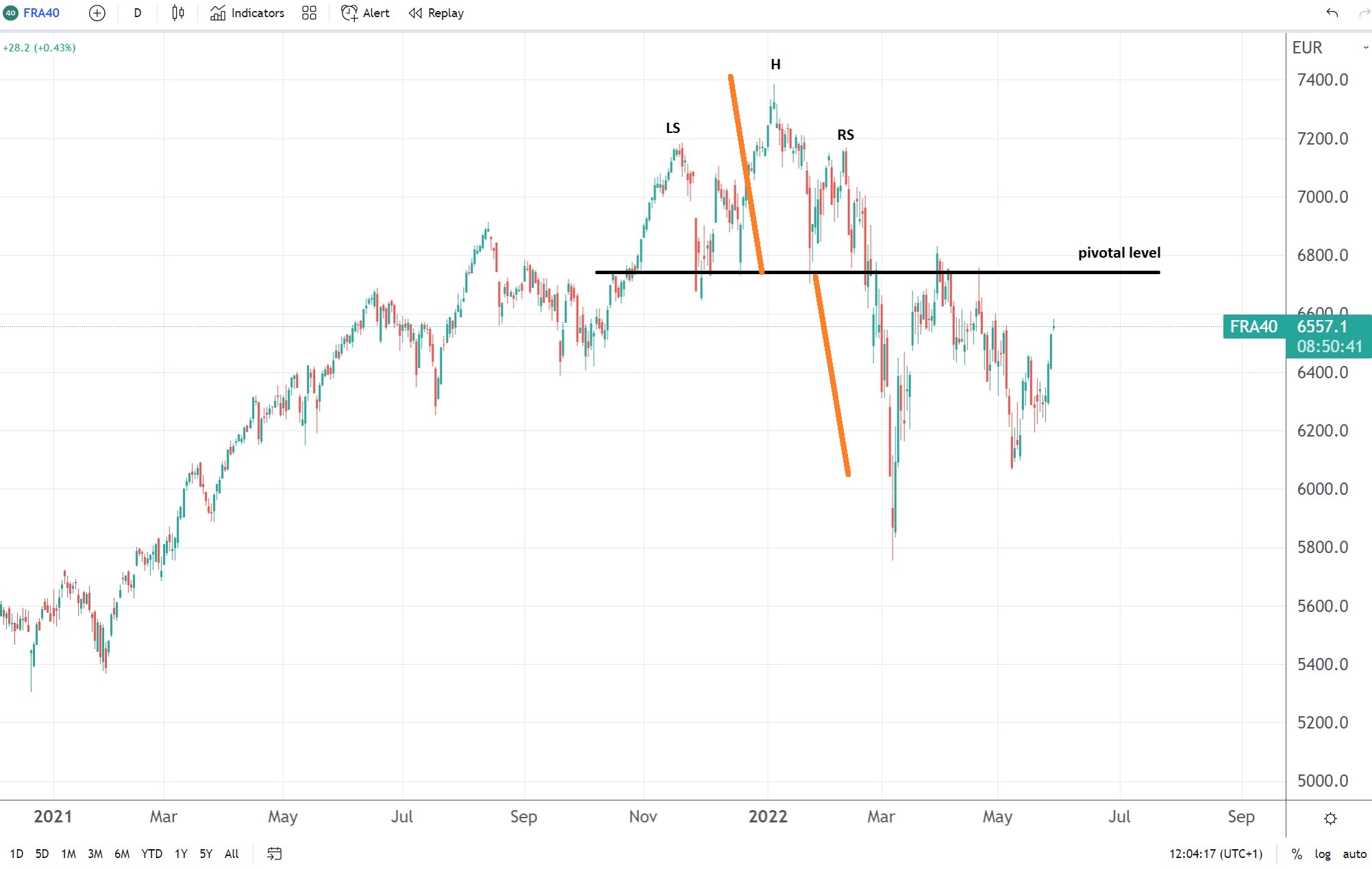 However, despite the selloff, deep buyers emerged on the move lower. Despite a head and shoulders formation pointing to a reversal, the CAC40 index is on track to move back above the pivotal 6,800 level.
A head and shoulders is a reversal pattern and the measured move, shown in orange on the chart above, is just the minimum distance the market should travel. But a move back above the neckline, which is a pivotal level, would invalidate the reversal pattern.
At this point, the European Central Bank's two rate hikes over the summer should be priced in. Many market participants viewed negative rates with criticism, so by ending them, the central bank may trigger a rally in the European stock markets affected by the conflict in Eastern Europe.
All in all, European indices look bullish here, with the 6,800 acting as a pivotal level for the CAC40 index. A daily close above the level points to an attempt at a new higher high.