Euro area annual inflation keeps surging, putting pressure on the ECB to act
Inflation in the Euro area rose by 8.1% in May 2022, up from 7.4% in April. The ECB is under pressure to act on rates, weighing on the European stock markets.
This week the Non-Farm Payrolls in the United States will be closely monitored by stock market traders. But before Friday, European traders had one other piece of economic data to consider – the Euro area inflation.
Inflation is a problem in Europe, just as it is in the United States too. Both the headline and the core data topped the estimates for May, putting pressure on the European Central Bank (ECB) to act.

As a central bank, the ECB has a clear mandate – price stability. The definition of price stability is to keep inflation below but close to 2%.
Sure enough, in times of a crisis, such as the COVID-19 pandemic, the central bank may alter the definition for a while to support economic activity. But the current rise in the prices of goods and services is so big, that it took everyone by surprise.
ECB's staff projections for inflation were constantly surpassed. As such, the markets have adapted their expectations. Nowadays, the market pricing on Euro area inflation will peak at about 8.9% in September.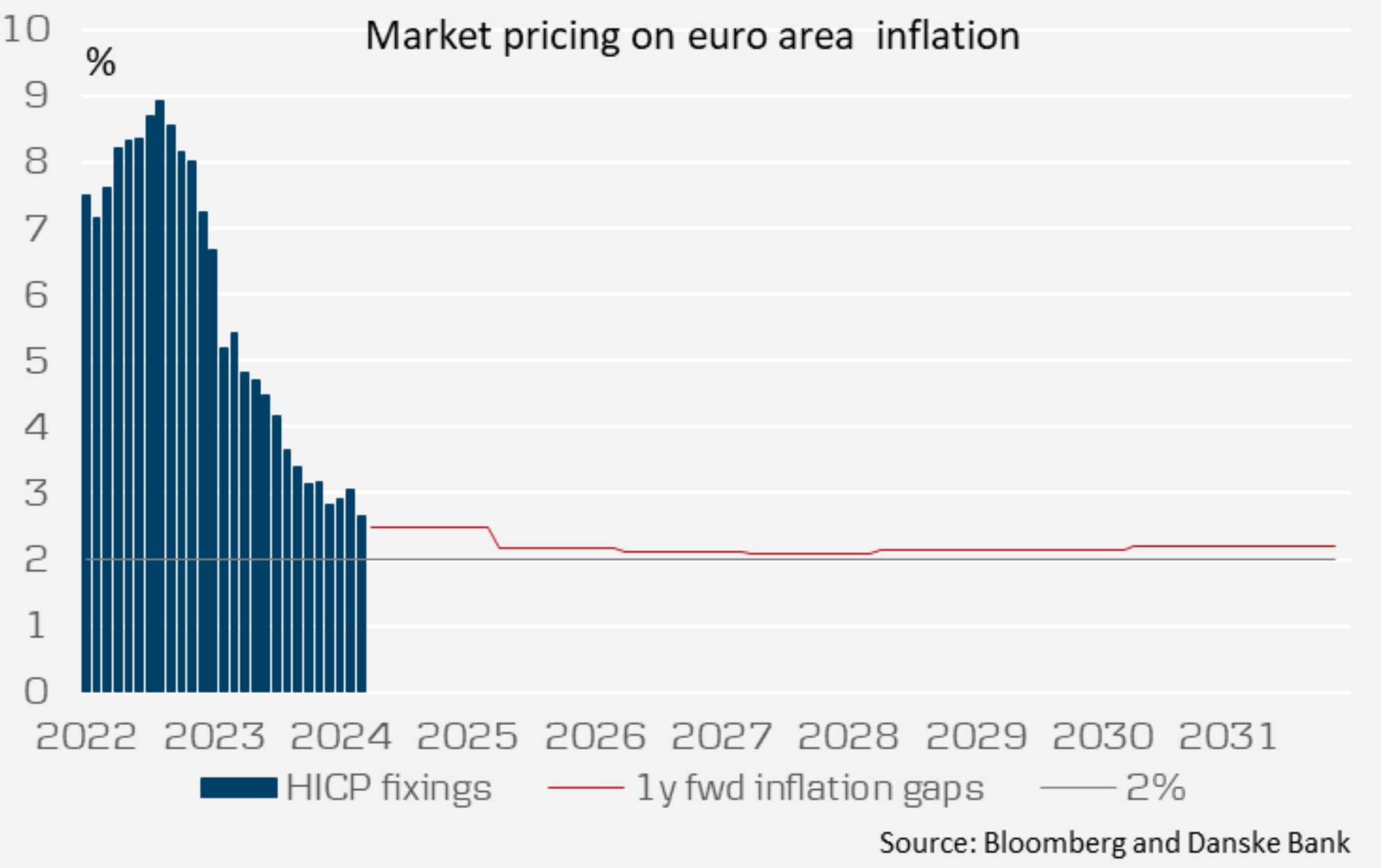 Both today's data and the September forecast are well above the ECB's target. On top of that, the ECB still keeps the rates in negative territory.
Will the ECB raise the rates next week?
The ECB made headlines recently when it announced that it would act on the rates over the summer. It even suggested that negative rates will be history by September.
Next week it meets for the first time in the summer, and today's data pressures the central bank to act. But will it? Or will it wait until July?
If it does, higher rates should weigh on the stock market.
How did the stock market react?
European stock market indices did not like the data. The implications of the ECB hiking sooner or maybe more aggressively sent the indices lower.
While the equity markets bounced from their lows, as seen by the German Dax index below, today's data triggered a small correction.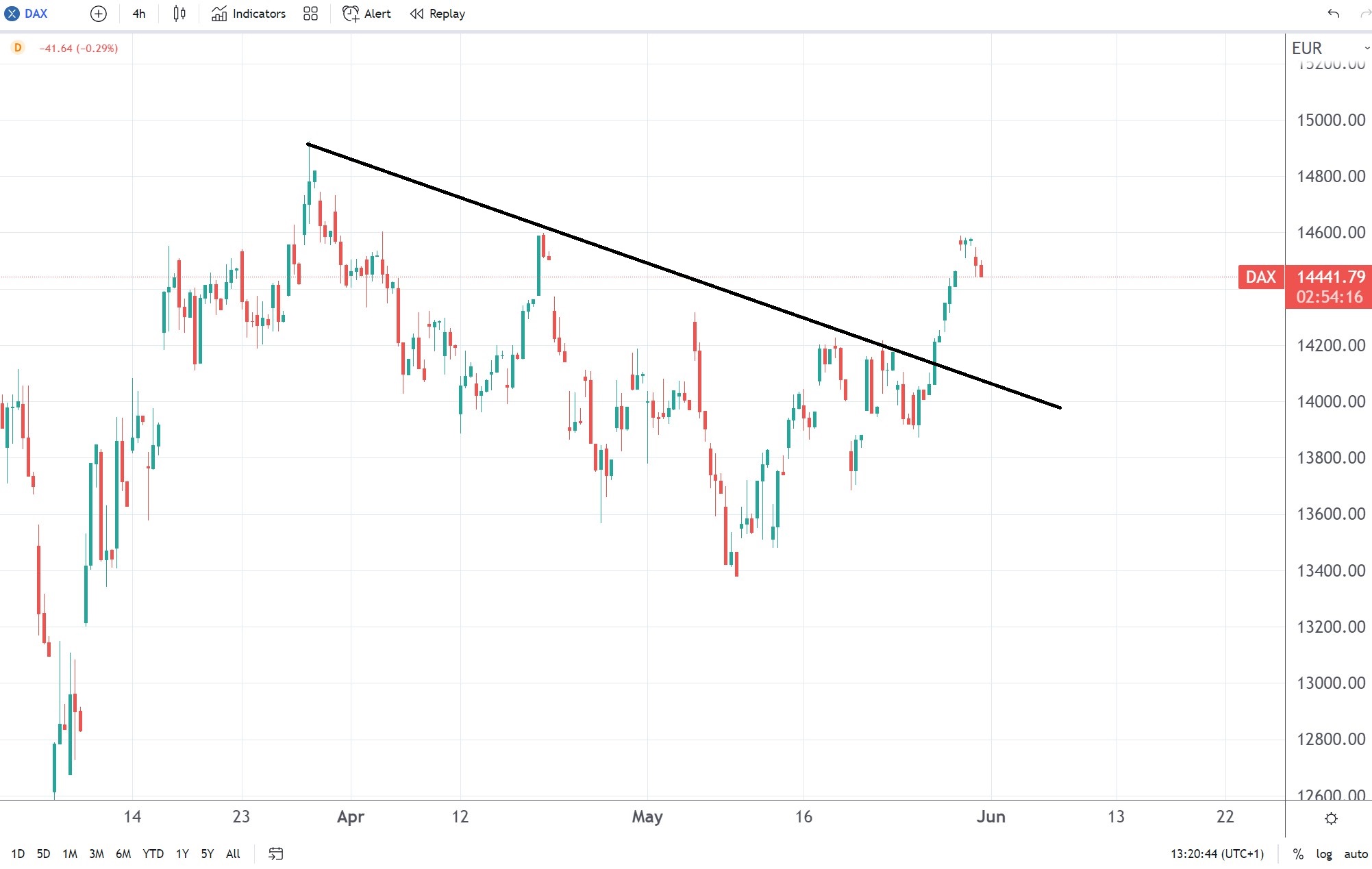 Should the ECB deliver a surprise rate hike next week, expect the weakness to continue.