FTSE 100 price forecast ahead of the Bank of England's decision
The Bank of England will release its monetary policy statement next week. Besides the interest rate decision, news about the selling of gilts may move the FTSE 100 index.
Next week it is all about the Federal Reserve's decision on monetary policy, but UK investors will focus on the Bank of England's decision, scheduled one day after the Fed. Interest rates are expected to reach 1% in the UK, but that did not stop the stock market from recovering most of its 2022 losses.
In fact, the bounce from the yearly lows was so aggressive that the FTSE 100 almost made a new higher high. So far, resistance did hold, but the closer the market comes to the 7,600 pivotal level, the bigger the chances that resistance will give way.
Should that happen, investors will focus on the horizontal channel's projection. If applied from the resistance level, it suggests that the FTSE 100 index might rise another 800 points to 8,400.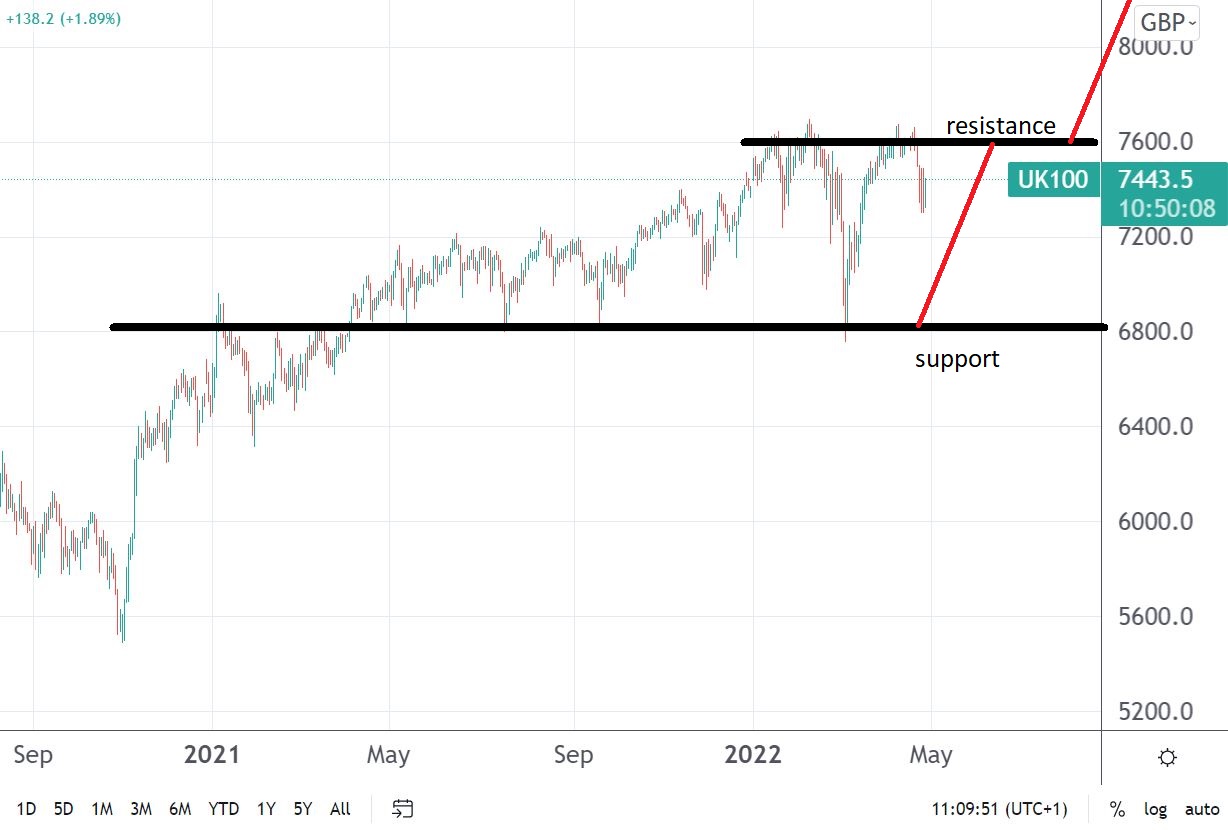 What does the market expect from the Bank of England?
Since the COVID-19 pandemic started, the Bank of England embarked on quantitative easing. More precisely, it bought bonds (i.e., gilts) worth GBP440 billion between March 2020 and December 2021.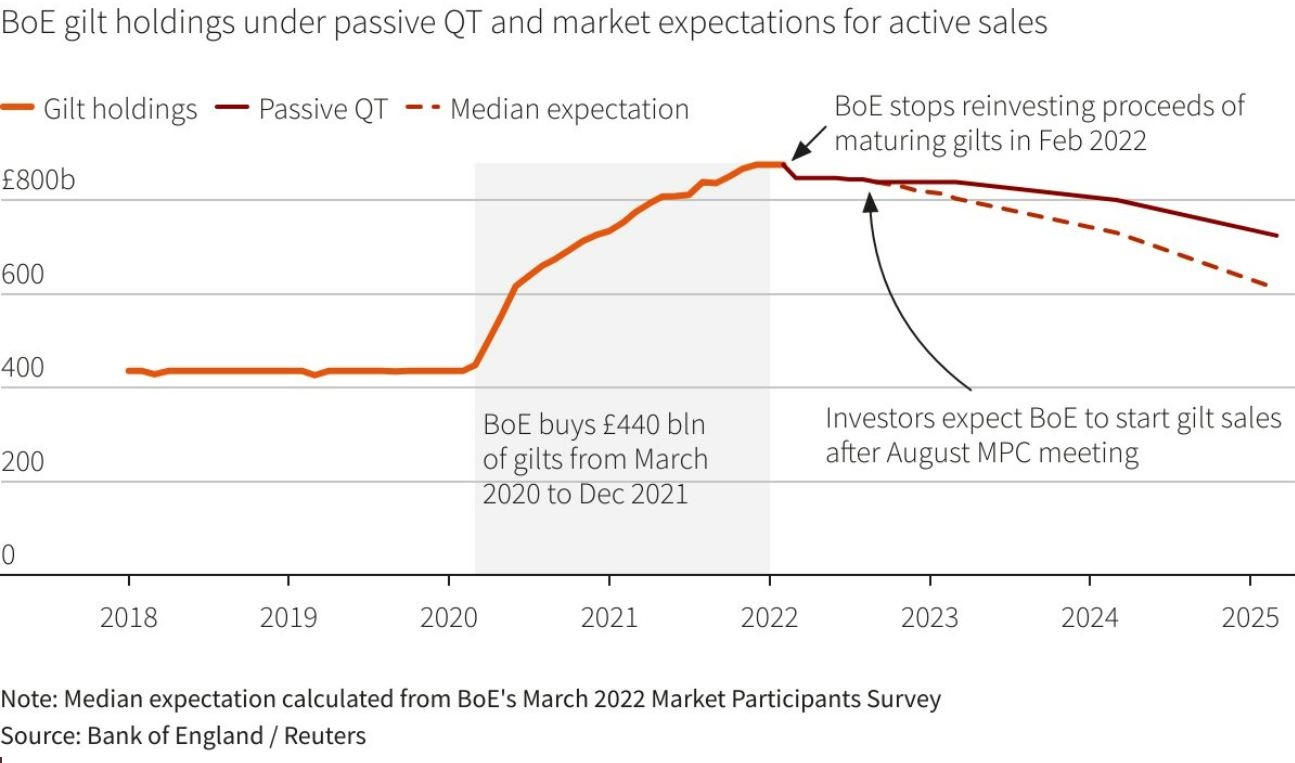 This year in February, the central bank stopped reinvesting the proceeds of maturing gilts. Therefore, the next logical step would be for the Bank of England to start selling gilts, a process called quantitative tightening.
The question for next week's meeting is if the central bank will announce a clear schedule for the gilt sales. Also, investors will try to find out what the impact would be on the stock market.
Quantitative tightening is the inverse process of quantitative easing. Stocks like quantitative easing and so, should not like the reverse of it.
However, it is not that simple. The problem is that quantitative easing was never done before on a large scale. As such, no one knows what the true impact would be.
All in all, FTSE 100 benefited from a sharp drop in the local currency, the British pound, which fell despite the interest rates rising. Should the pound continue to depreciate, the stock market investors might discount the Bank of England's decision on gilts selling.