Is it safe to buy Alphabet stocks after missing the quarterly earnings?
After the tech giant missed its quarterly earnings, Alphabet stocks declined by more than 4%. So is it safe to buy the dip, or does more downside lie ahead?
The tech sector remains under pressure as Alphabet, one of the leading US tech companies, missed the expectations for the Q1 FY2022 financial results. The company reported EPS less than the market estimates, and the stock dropped by more than 4%.
Google's parent company reported revenues higher by 23% when compared to the same period last year. Also, operating income increased too.
However, net income fell, and so did the EPS. Google Search continues to be the main driver of Alphabet's growth, followed by YouTube ads.
The miss on the quarterly estimates was somehow "sweetened" by the company announcing a stock repurchase plan. The board authorized the repurchase of $70 billion worth of class A and C shares to be bought in the open market or negotiated via private deals.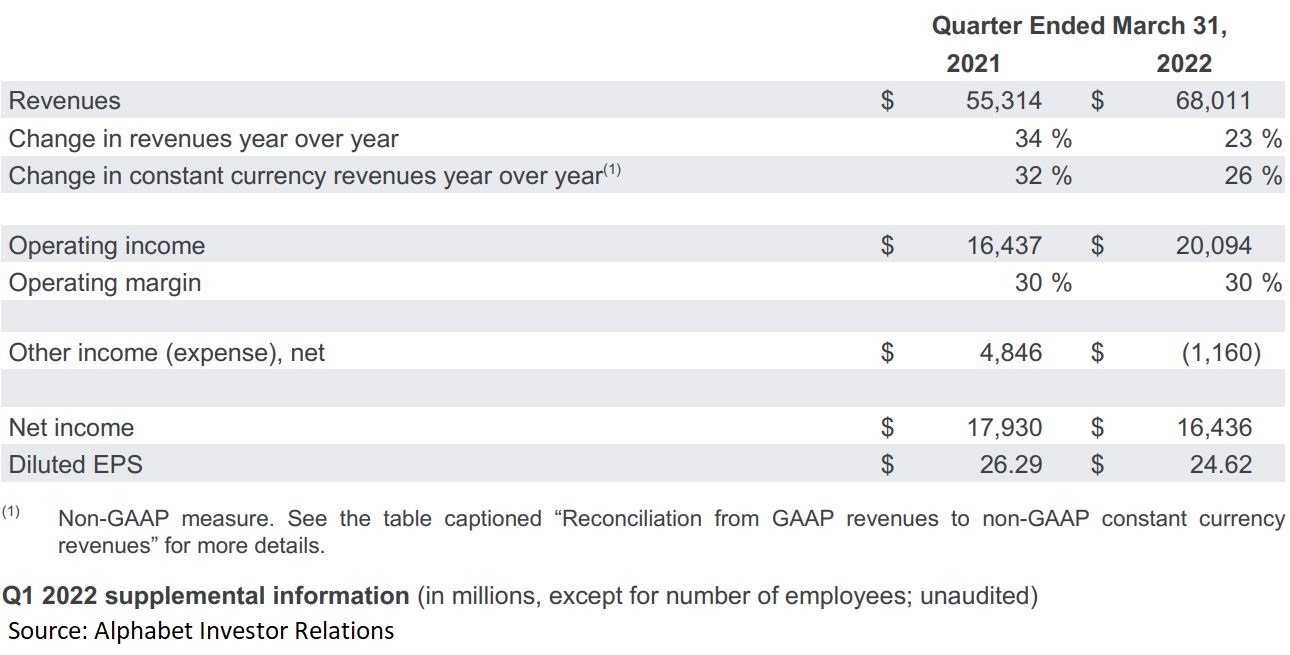 What do the charts say?
Alphabet's stock price formed a double top pattern at $3,000. Since then, it came down, and now support is seen at the next round number, $2,000.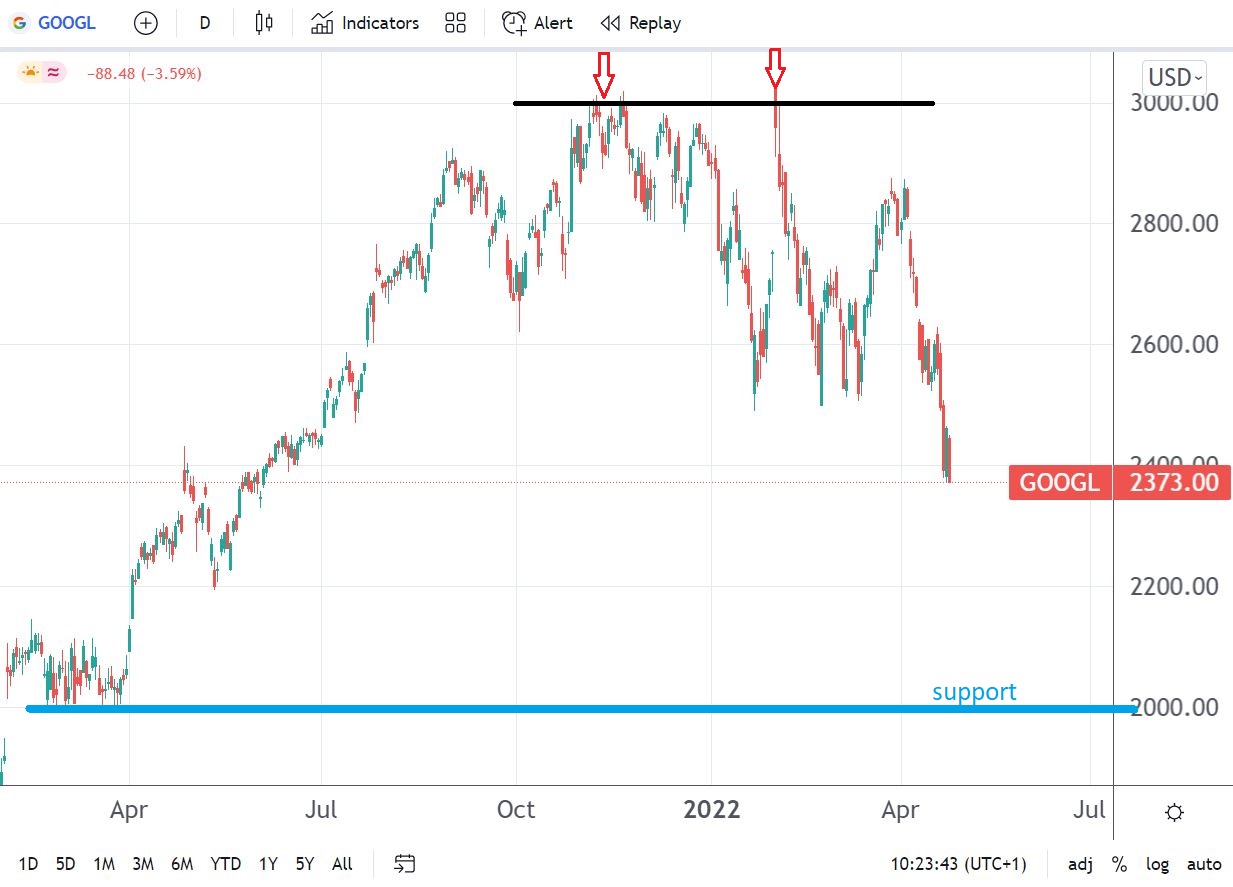 What do analysts say about Alphabet's stock price?
Analysts were mostly optimistic about Alphabet's stock price prior to the first quarter earnings release. As such, out of the 96 analysts covering the stock, not a single one had issued a sell recommendation.
Moreover, only 4 analysts had a neutral rating, while the rest issued a buy rating.
Most recently, in the days ahead of the quarterly earnings report, Credit Suisse maintained its buy rating with a price target of $3,450/share. Also, Citigroup upgraded the stock to buy with a price target of $3,500/share.