Should you buy or sell Nikkei 225 ahead of the Bank of Japan's decision?
Nikkei 225 consolidates below the pivotal 28,000 ahead of the Bank of Japan's decision scheduled this week. How will the stock market react to the central bank's policy statement?
The Bank of Japan is the only major central bank scheduled to release its monetary policy this week. It shook financial markets with its decision to buy unlimited JGBs (i.e., Japanese Government Bonds) as part of its yield curve control program, triggering a sharp move lower in the Japanese yen.
But the stock market remained indifferent to the Bank of Japan's easing. Despite remaining the only central bank easing the monetary policy while other central banks started to tighten, the local stock market is down in 2022.
Nikkei 225 followed the US stock market indexes and has corrected so far this year. Can it bounce from the current levels?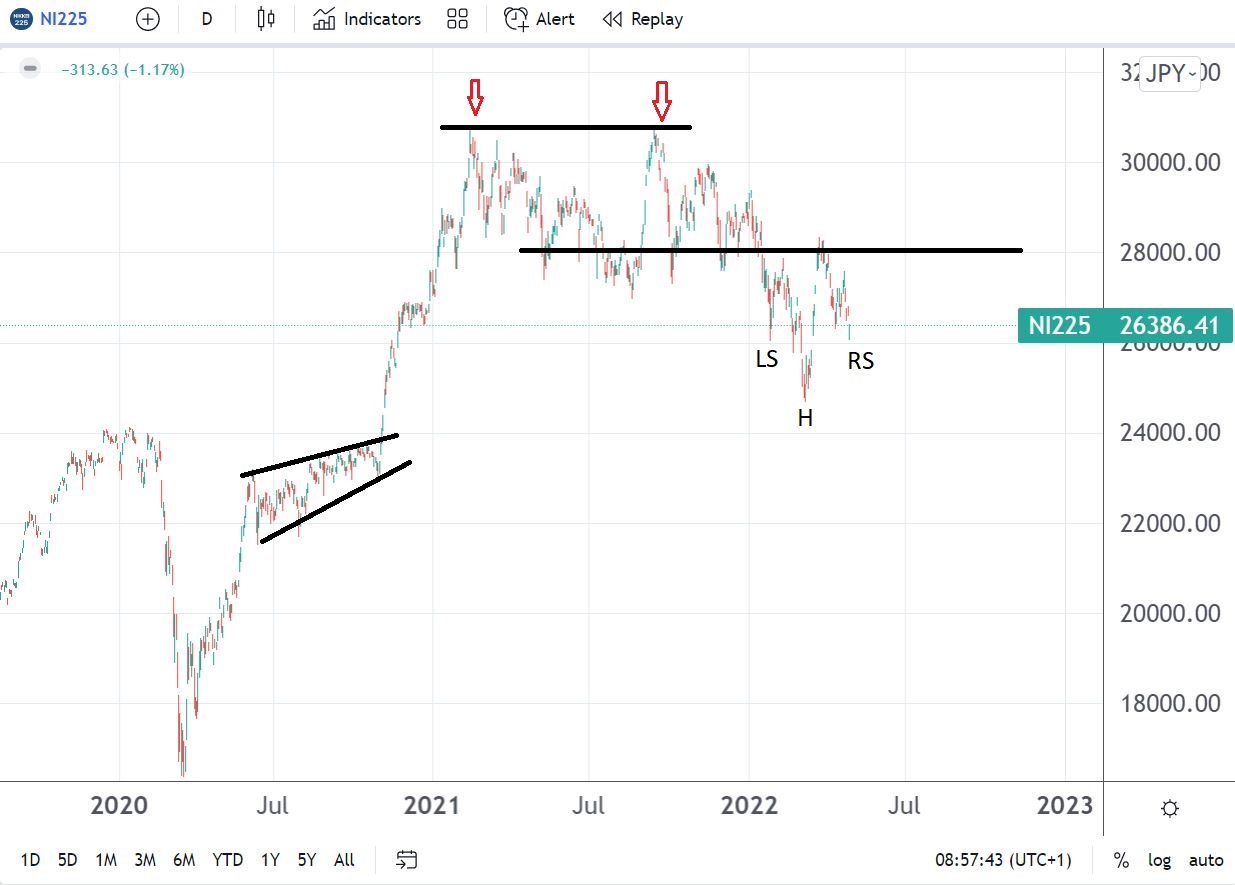 28,000 – a pivotal level for Nikkei 225
The Nikkei 225 index formed a double top pattern in 2021. It tried twice at the 30,000 level, and failed both times.
A double top is a reversal pattern forming at the end of bullish trends. It has a measured move, calculated as the distance from the highs to the horizontal support, projected lower from the support.
In this case, the market already traveled the distance indicated by the measured move. However, that is only the minimum distance the market should travel to confirm the reversal pattern.
At this point, 28,000 looks like a pivotal level. While below, Nikkei 225 remains bearish. If the market moves above, the bias turns bullish as an inverse head and shoulders pattern suggests more upside might be in the cards.
Japan's inflation rate is climbing too
Inflation is a problem in the world. After the monetary and fiscal measures taken during the COVID-19 pandemic, inflation is out of control in most advanced economies.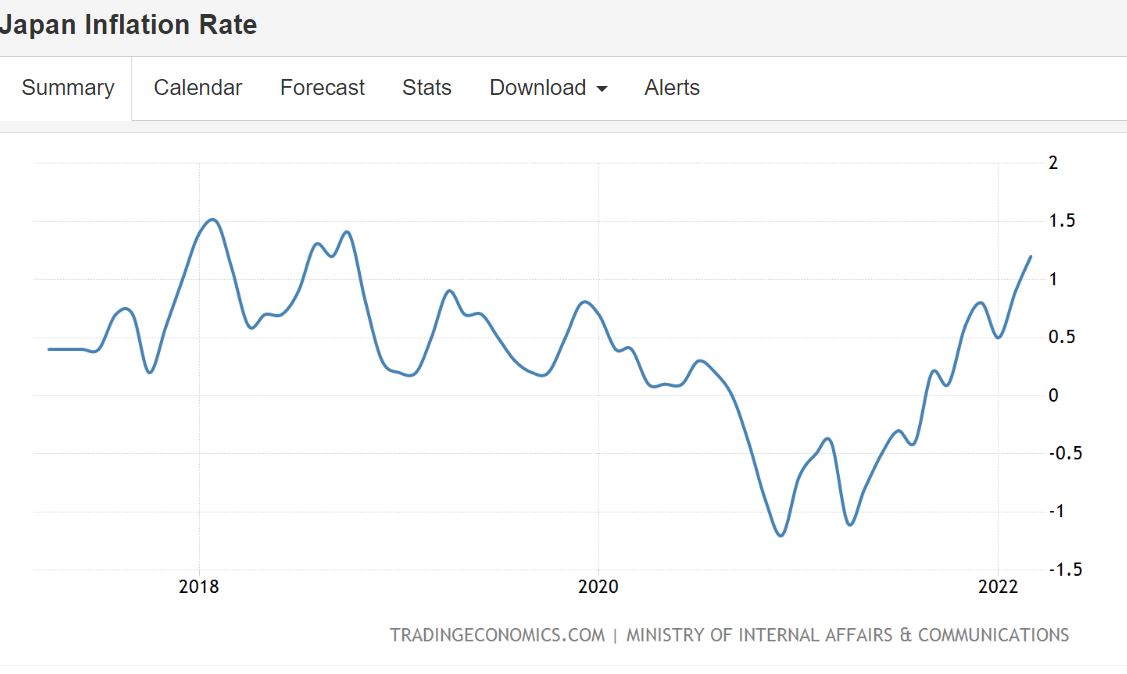 Japan struggled with low inflation in the past. It had a hard time bringing it to the 2% target, thus having issues in maintaining its credibility.
But inflation is creeping up in Japan too. While not at the 2% target yet, local developments suggest that it may reach the target sooner rather than later.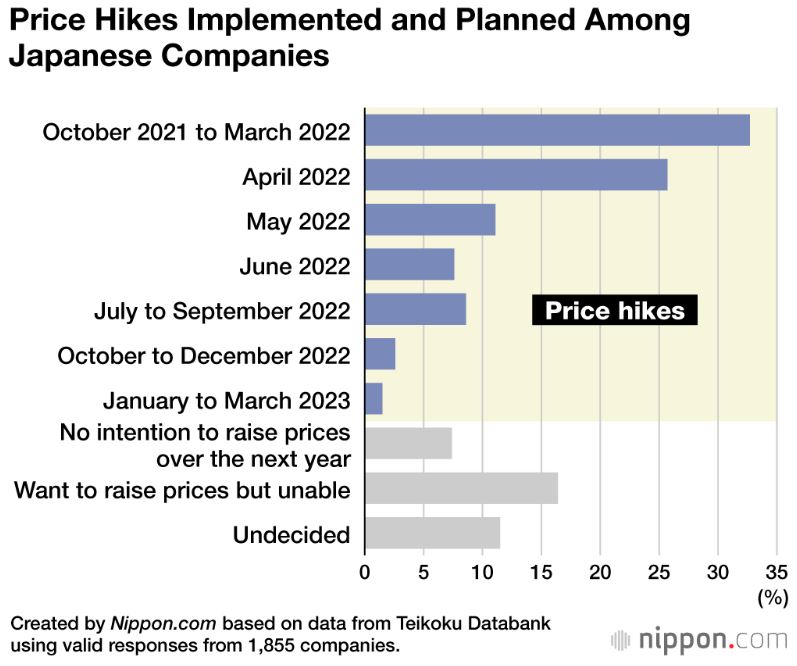 According to a nationwide survey, over 30% of Japanese companies have raised prices between October 2021 and March 2022. Moreover, 43.2% intend to raise prices again in the upcoming months.
If inflation climbs above the Bank of Japan's target, the central bank may want to reconsider its policies. But in the meantime, the ongoing easing should support the local stock market.