Is it safe to buy Swiss stocks as the Swiss inflation lags below what is observed elsewhere?
Swiss inflation has risen during the COVID-19 pandemic and after the Russia-Ukraine conflict has started. Yet, it is well below the inflation rate seen in other parts of the world. Is it bullish Swiss stocks?
Stock market investors are bombarded daily with news about how the main US and European indices perform. In a way, it is only normal, as the US is the largest equity market in the world, and it influences other markets too.
But in a time of rising inflation and central banks scrambling to cope with the new reality, one place looks more attractive to stock investors than others. Welcome to Switzerland, where the SMI index is the most famous in the country.
SMI lags the German Dax, but perhaps this differential is the one that makes it worth having a look at the index. With inflation running at a decent pace in Switzerland, the local stock market may attract a lot of capital from investors looking for protection against inflation.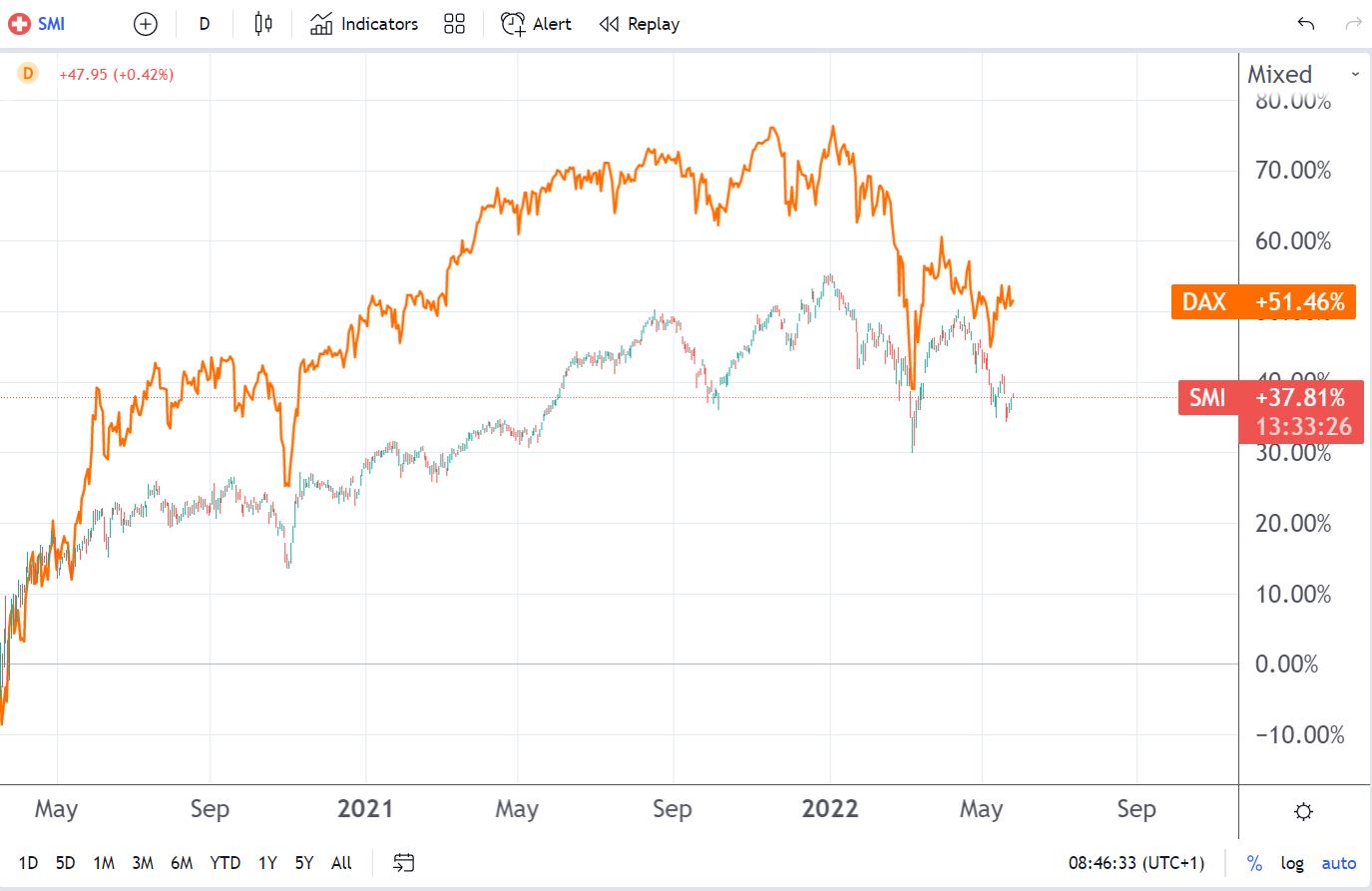 SNB would not tolerate a weaker franc given the current inflation rate
The Swiss National Bank (SNB) watched the weakness of the Swiss franc closely. Everyone involved in the FX market has noted that the Swiss franc "melted" against the US dollar – the franc reached parity with its American counterpart a few weeks ago.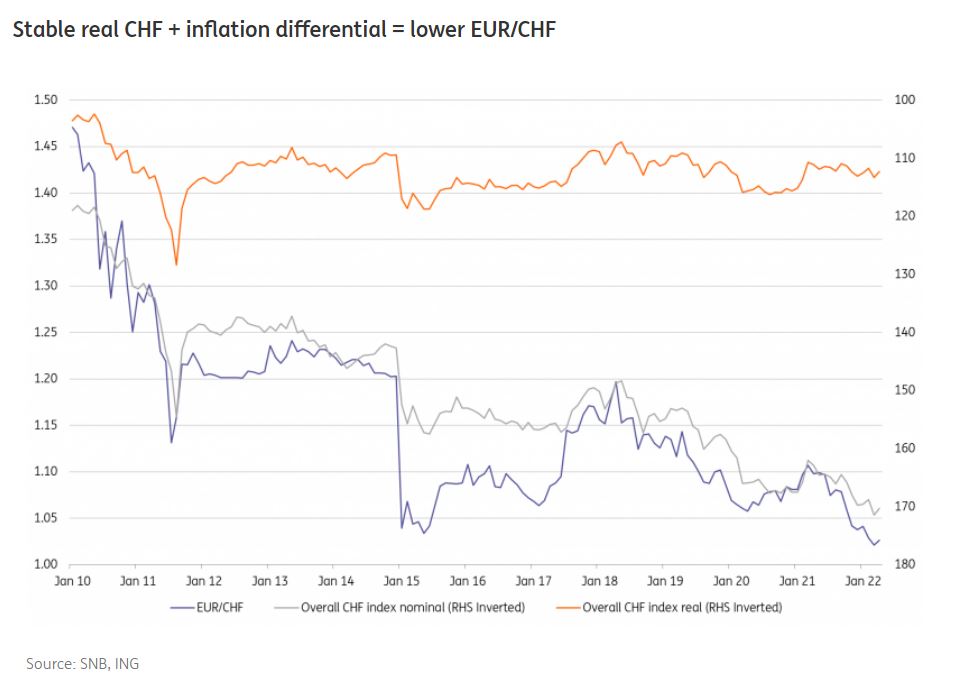 It was around that time that the SNB verbally intervened. Switzerland's inflation reached 2.5% in April, above the SNB's target.
However, it is well below the inflation rate seen in other countries, even neighboring ones. One explanation for the lower inflation rate is the local currency's strength.
And so, the first step to do for any central bank willing to verbally intervene before taking action, was for the SNB to warn that it won't tolerate a much weaker franc. As a consequence, the USD/CHF reversed abruptly, losing some four-hundred pips points in a matter of days.
In a way, this is quite ironic. The SNB is one of the central banks that always complained about the Swiss franc's strength. And yet, that very strength is the one protecting the country from a much higher inflation rate.
Coming back to the Swiss stock market, there is still room to go to catch up with the Dax index, as reflected in the chart above. A stable real CHF should attract investors looking for a safe-haven currency in light of inflation rising at uncontrolled rates in most of the advanced economies.