Is the Dax index consolidation over? Investors await the range to break
The German index consolidation continues as it found strong resistance at the 16,000 area. For almost one year now, the main European equity market has been unable to break the tight range. So what comes next for the Dax index?
One of the main European equity markets, the German one, trades in a tight range for almost twelve months. The Dax index is representative of the strongest economy in the European Union, and it is often associated with how the European economy performs.
More precisely, the Dax's weakness or strength goes hand in hand with the European economic contraction or expansion. What is puzzling investors is that all this time, the European Central Bank eased financial conditions, by running quantitative easing and holding the deposit facility rate at -0.5%.
Now that the central bank signals the tightening of financial conditions, what would happen to the Dax index? If it couldn't rally during accommodative monetary conditions, will it do so once tightening starts?
Dax's expansion from 30 to 40 constituents went unnoticed
In September last year, the German index expanded from 30 to 40 constituents. One of the ideas behind the change was to modernize the index by adding new constituents from modern industries.
But the new entrants, like Airbus or Zalando, did not trigger the much-awaited rally, as the index found strong resistance at the 16,000 area.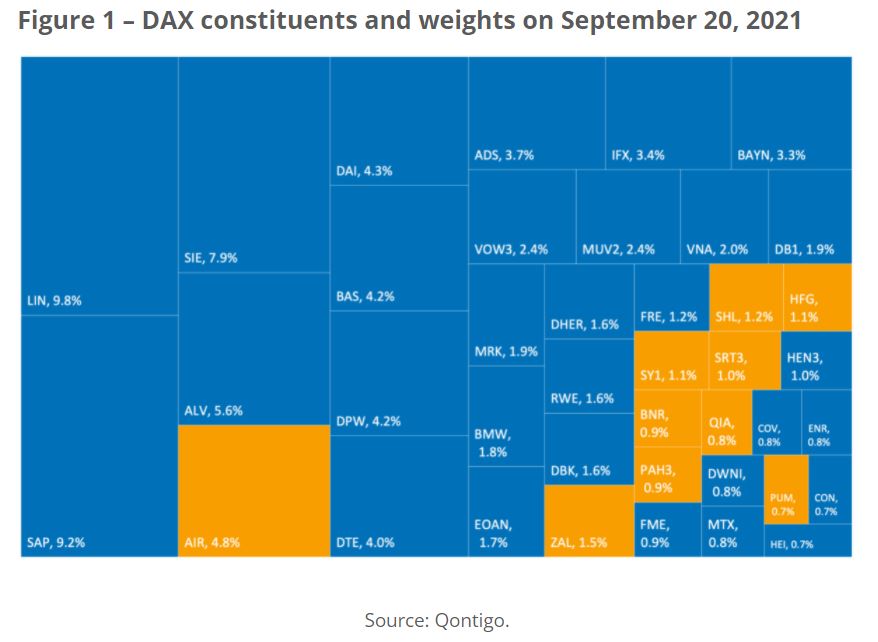 Possible double top pattern is a warning for Dax index bulls
The market tried twice to rally above 16,000 points and failed every time. A possible double top pattern is visible on the daily chart, with the neckline right on the main support area.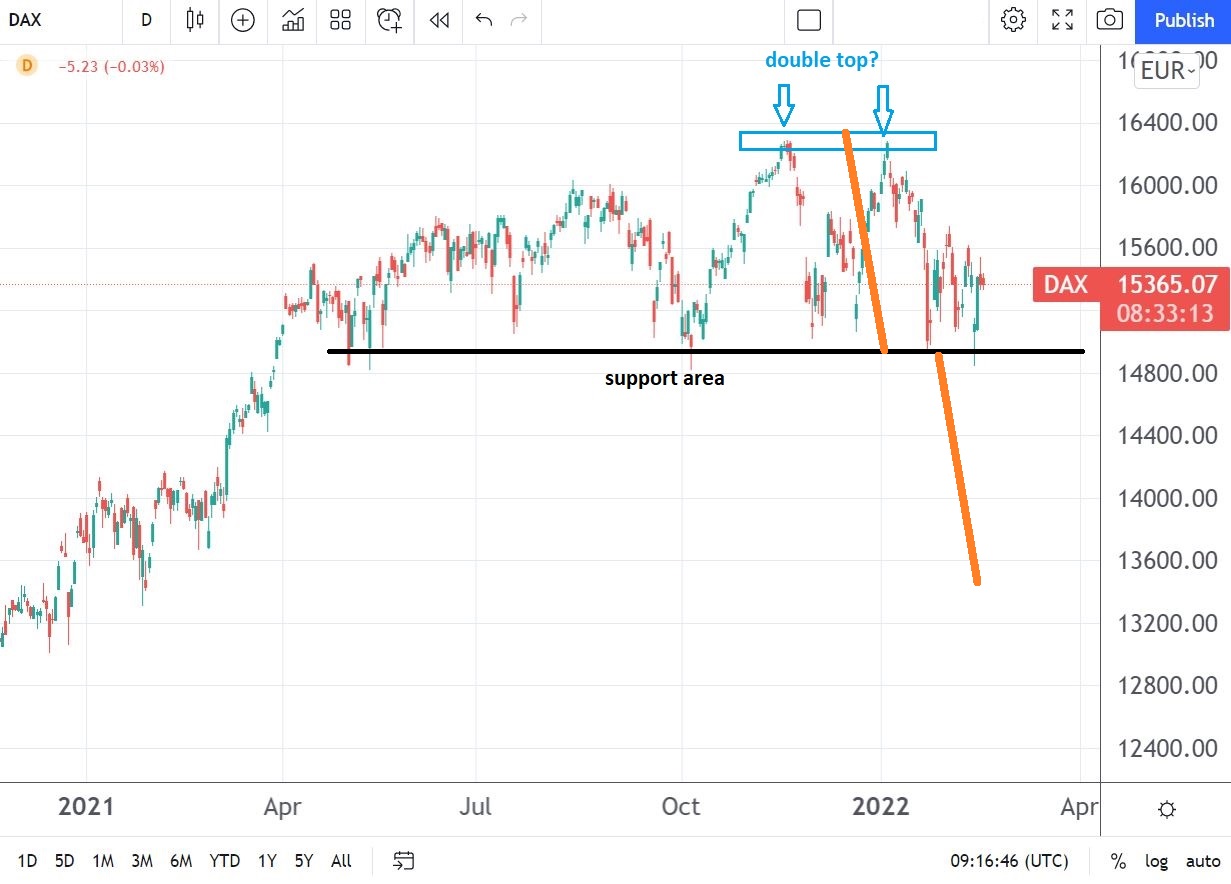 A daily close below 14,800 points would trigger more weakness as investors will try to sell for the measured move. A double top is a bearish reversal pattern with the measured move equal with the distance from the top to the neckline, projected from the neckline.
Seen in orange on the chart above, it suggests a drop to the 13,600 area, should the market close below the neckline.
All in all, it is difficult to imagine the German stock market rallying while the central bank tightens the monetary policy. As such, bulls should pay attention to the double top's neckline.