Should you buy or sell General Mills stocks ahead of this week's earnings call?
General Mills reports its financial performance for the last quarter this week. Investors expect EPS of $0.78 on the quarter.
General Mills is a leading manufacturer of consumer foods with operations worldwide. Founded in 1866, it employs about 35,000 people and it is based in Minneapolis, Minnesota.
On Wednesday, March 23, General Mills reports its financial performance for the third quarter of its fiscal year 2022. Investors expect EPS of $0.78 on the quarter, and the annual revenue estimate for the fiscal period ending May 2022 is $18.81 billion.
The stock price is down -7.5% YTD despite the fact that food prices have gone through the roof. Moreover, General Mills is a dividend-paying company with a payout ratio of 54.99% and a forward dividend yield of 3.25%.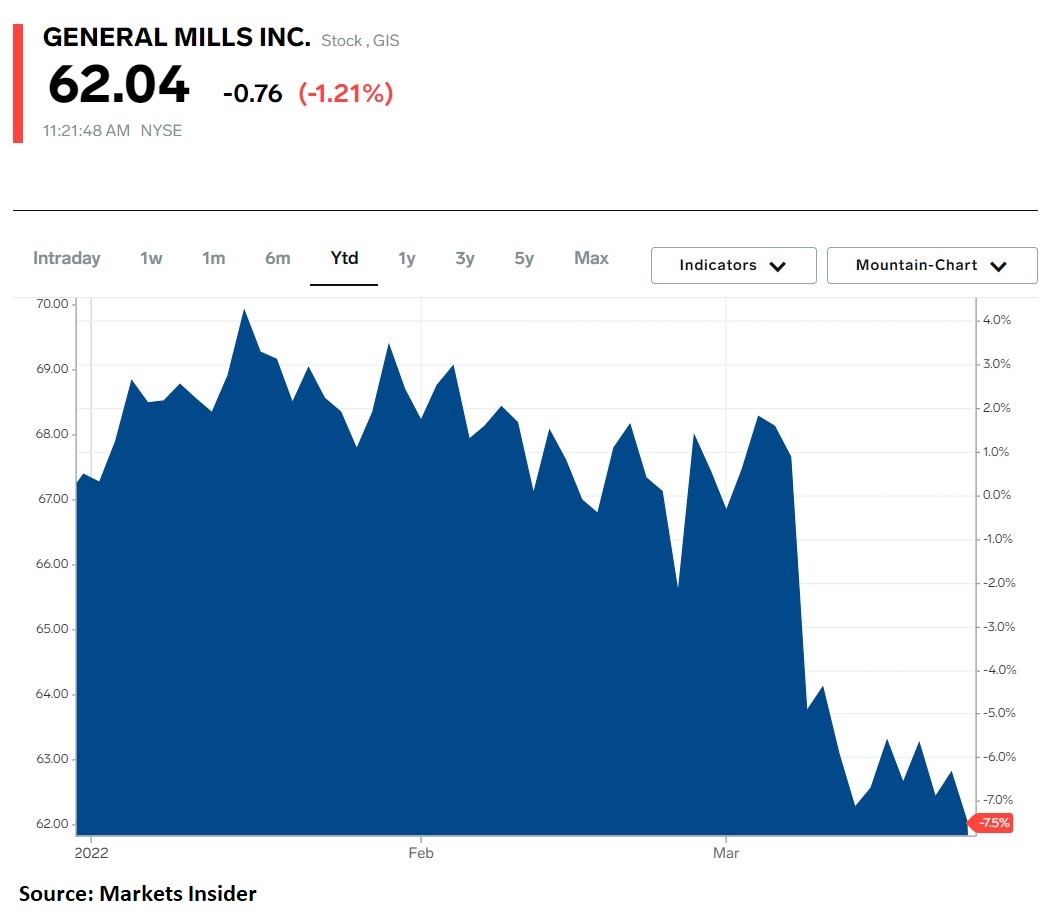 What do analysts say about General Mills' stock price?
Most analysts are bullish or neutral. Out of the 23 analysts covering the stock, 11 have issued buy ratings, while 9 have neutral ones. Only 3 analysts have issued sell ratings for the General Mills stock price.
Earlier today, JP Morgan maintained its hold recommendation, with a $64/share price target. Moreover, in late February, Deutsche Bank maintained its buy recommendation with a $74/share price target.
What do charts show?
The stock price is in the rising trend, albeit it is now testing support at the lower edge. Nevertheless, while inside the channel, the price action remains bullish. Furthermore, the bullish bias persists while the price holds above the critical area seen at $52.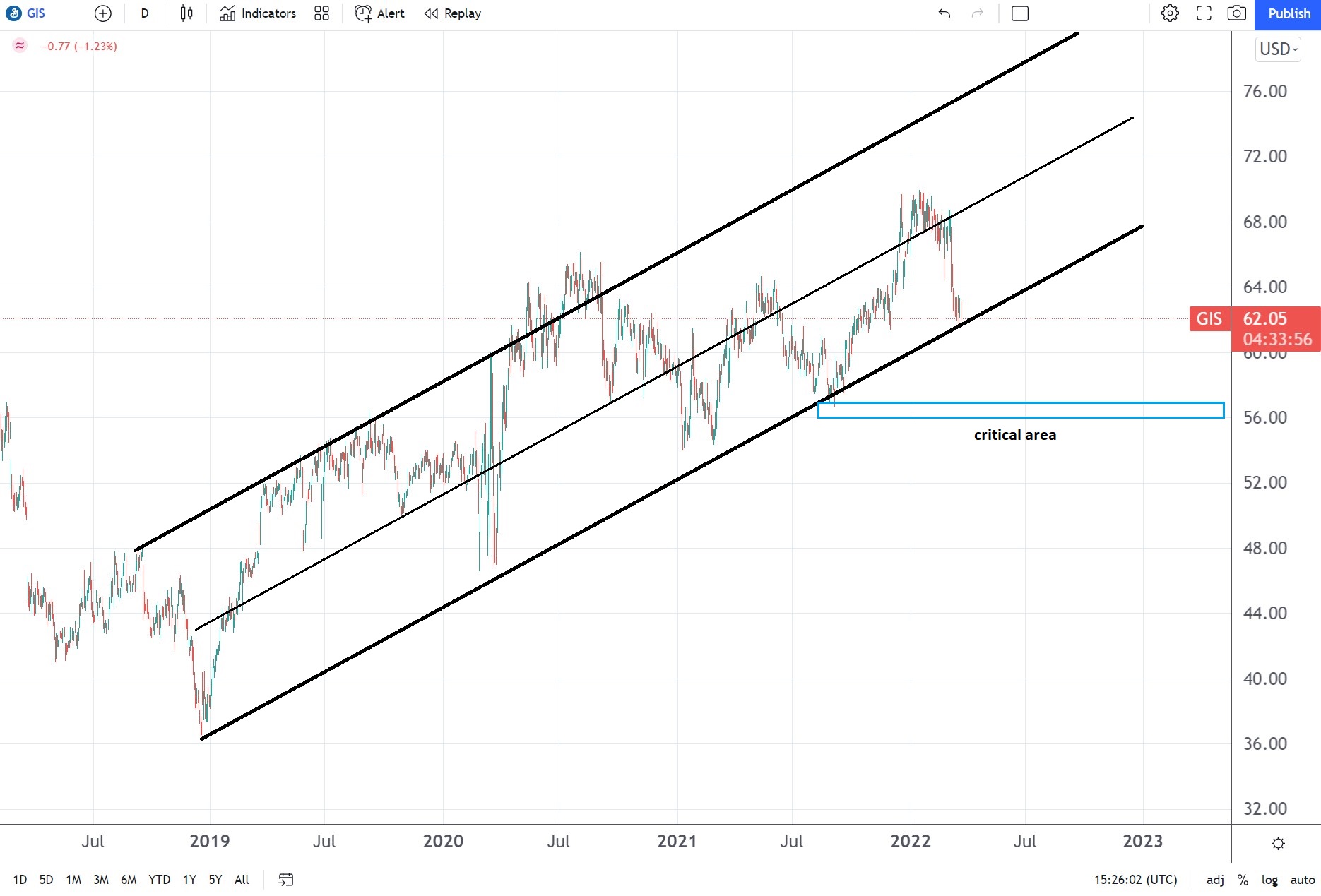 General Mills currently trades at a P/E ratio of 16.56 and the dividend yield is expected to reach 3.52% by 2025. In the context of rising inflation and higher food prices, the stock might offer attractive investment opportunities for those looking for a steady dividend income as well as a company well-positioned to make the most of rising food prices.
General Mills is valued at $37.65 billion at the current stock market price, and the enterprise value reached $50.14 billion.