Should you buy or sell Oracle stocks ahead of Q3 FY2022 earnings?
Oracle reports its Q3 FY2022 earnings this week. The market expects EPS of $1.18 on the quarter, and Oracle had delivered earnings bigger than the estimate for the past nine quarters.
Oracle is one of the largest IT corporations in the United States, active in the systems software industry. It reports its quarterly earnings this week, March 10, after the close of the market, and investors expect EPS of $1.18 on the quarter. Also, the annual revenue estimate for the fiscal period ending May 2022 is $42.36 billion, while the one for the fiscal period ending May 2023 is $44.18 billion.
The company operates with a gross profit margin for the past twelve months higher than the sector median by 49.54%, and it pays a dividend; the dividend payout ratio is 24.29%, and the 5-year growth rate is 16.36%.
How did Oracle stocks perform lately?
Oracle's stock price has underperformed lately. Affected by the decline in the tech sector, the stock price is down more than 20% from its highs, thus officially trading in bearish territory.
From a technical perspective, one can note a head and shoulders pattern, with the highest point above $105 reached in the last part of 2022. Now that the market trades well below the neckline, the measured move suggests more downside is possible towards $65.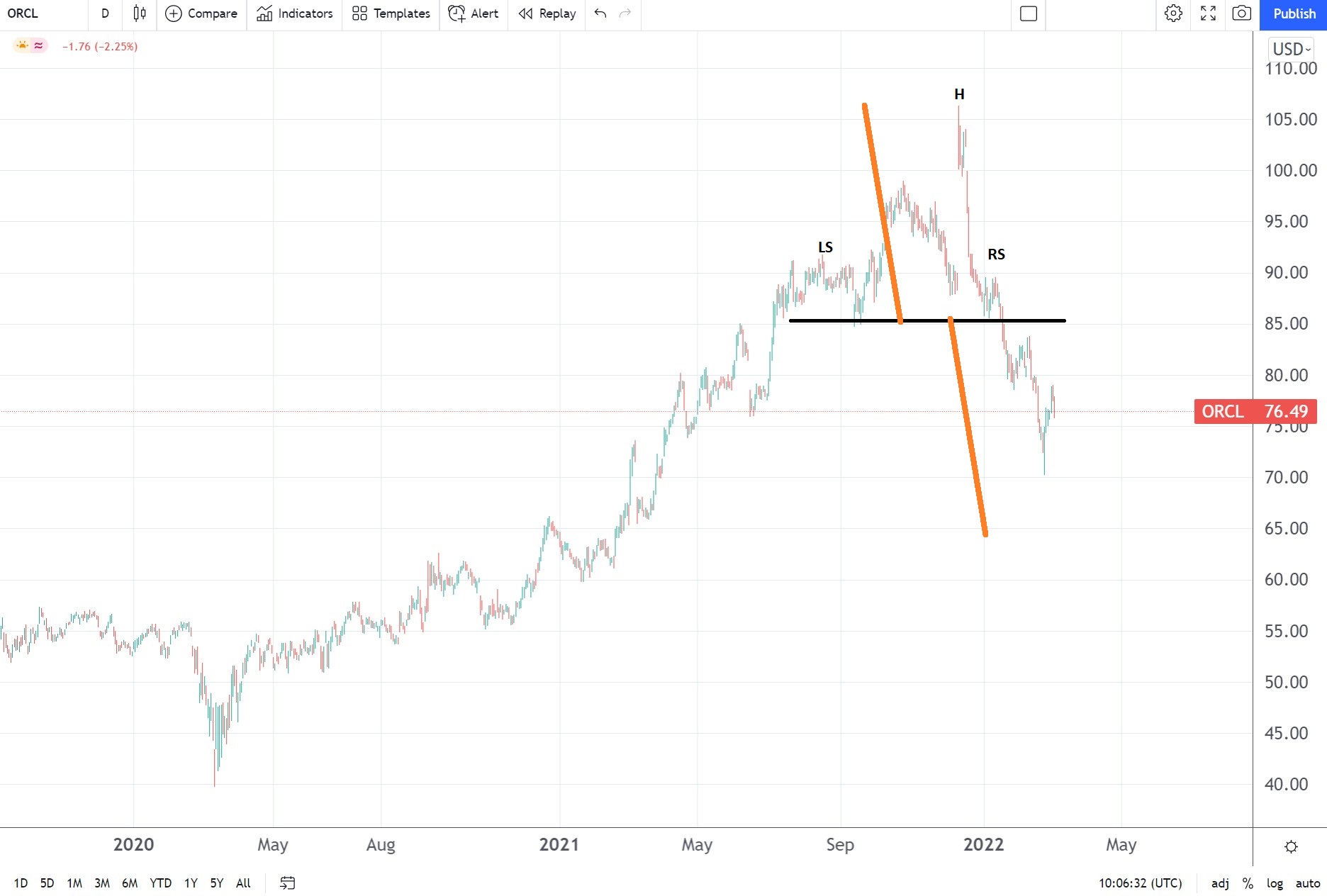 What do analysts say about Oracle stock price?
Out of the 50 analysts covering Oracle's stock price, 24 have buy ratings, and 24 have issued neutral ones. only 2 analysts have sell recommendations, and, most recently, Deutsche Bank maintained its buy with a price target of $110/share.Aslo, Credit Suisse maintained its buy rating too in December 2022, with an even higher price target for Oracle's stock – $120.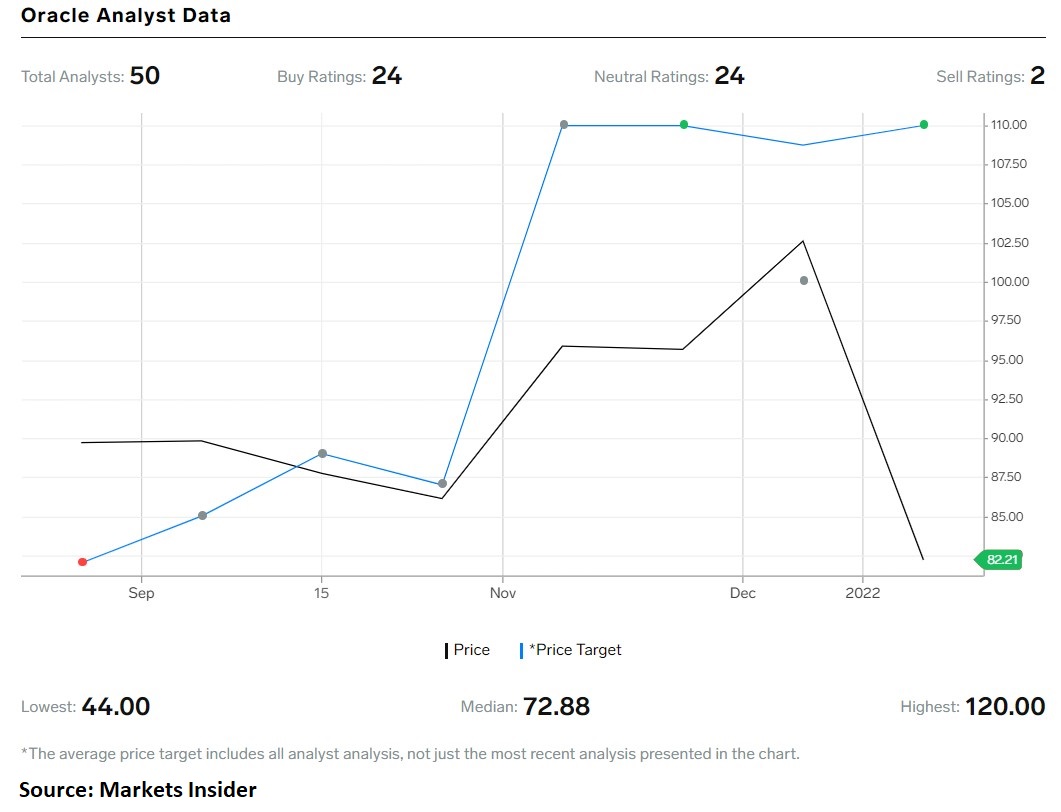 How about Oracle's valuation?
At the current stock market price, Oracle is valued at $204.26 billion, and the enterprise value is $260.30 billion. Moreover, the P/E Non-GAAP (TTM) ratio is 15.48, lower than the sector median by -22.63%.