Should you buy or sell Pfizer stocks ahead of the Q1 2022 earnings report?
Pfizer presents the Q1 2022 financial reports today. The stock price declined more than 14% YTD as investors fled equities due to tightening financial conditions.
Today at 10:00 AM ET, Pfizer, one of the largest pharmaceutical companies in the world, will present the financial results for the first quarter of 2022. Ahead of the release, the stock price is down by more than 14% YTD, as equities had a bad start due to tightening financial conditions.
The Federal Reserve has already delivered one rate hike and is preparing to hike some more. On top of that, it intends to start selling the bonds purchased during the quantitative easing program.
As such, investors fled risky assets, such as equities, as yields rose.
Pfizer's stock price, therefore, declined in line with the overall market. However, investors may want to consider buying Pfizer's stock for at least a couple of reasons.
First, this is a dividend-paying company. Therefore, any stock decline is sweetened by dividend payments.
Second, the P/E ratio shows that the company's valuation is attractive.
Pfizer shareholders expect EPS of $6.84 in 2022
Investors expect EPS to reach $6.84 in 2022. Pfizer is one of the pharmaceutical companies that delivered when the world faced an unprecedented crisis during the COVID-19 pandemic.
The COVID-19 vaccine was responsible for a big chunk of the company's profits, and it contributed to an increase in brand awareness too.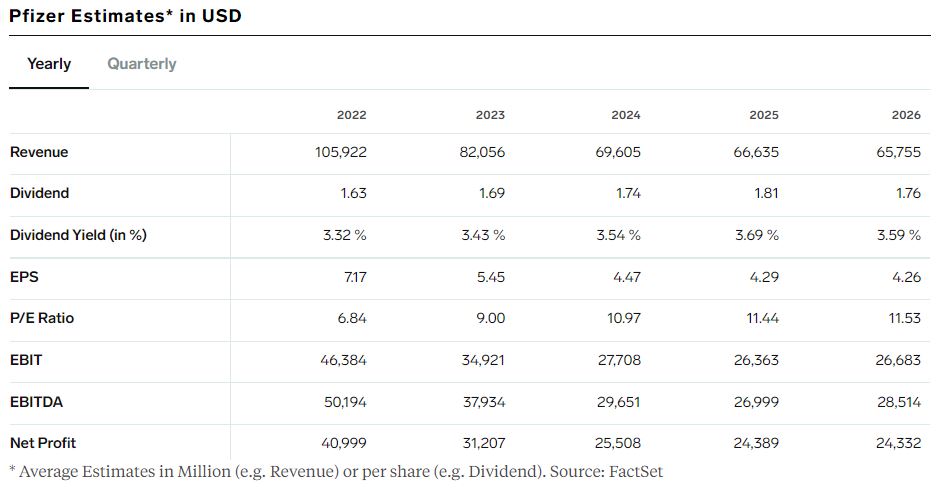 What does the daily chart show?
Pfizer's stock price traded above $60 in the last trading days of 2021, and has corrected ever since. It met dynamic support twice, and so far, it holds above.
A daily close below the rising trendline signals more weakness ahead, while the bias remains bullish if the support holds.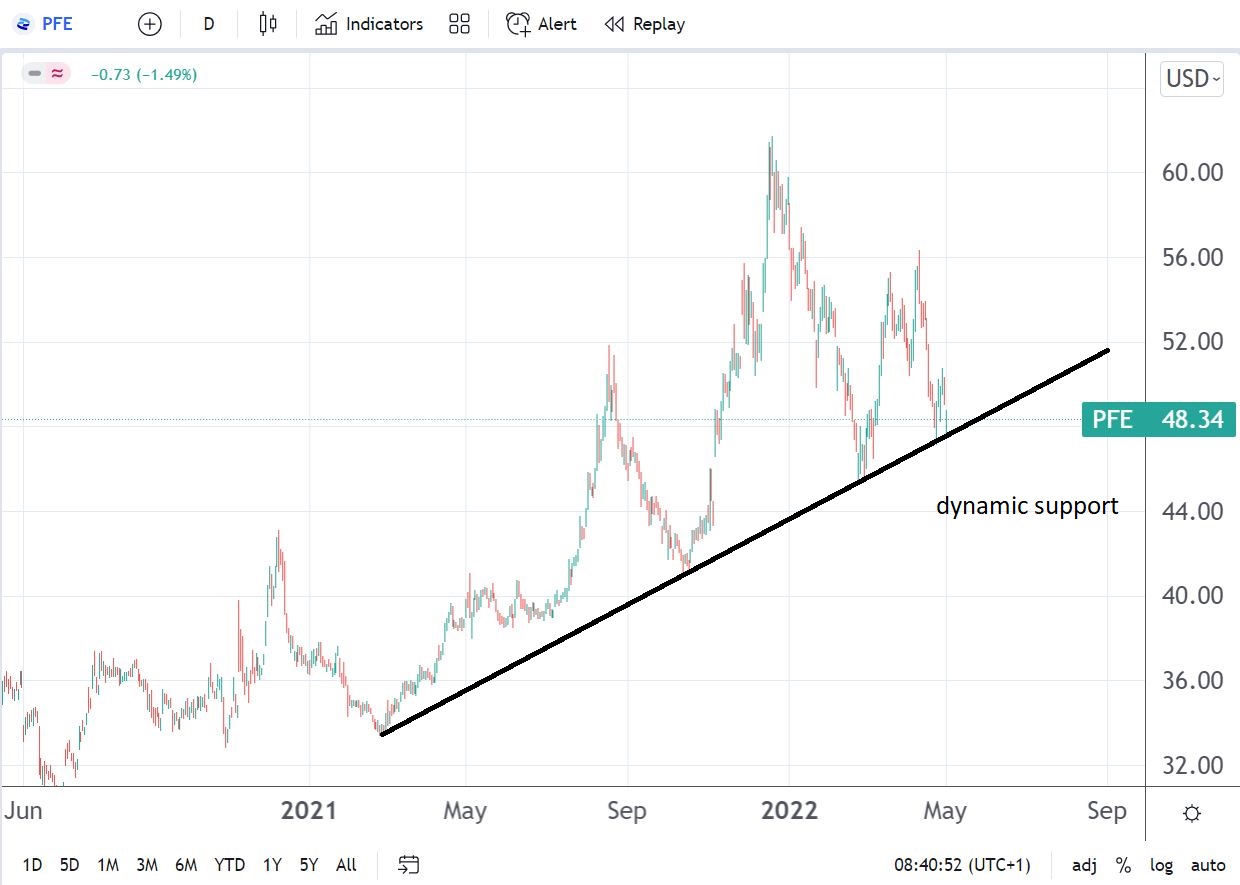 What do analysts say about Pfizer's stock price?
Analysts are mostly bullish. In April, Citigroup maintained its hold recommendation with a price target for Pfizer's stock price of $57/share.