Top 3 companies reporting earnings the week of May 16: WMT, HD, and CSCO
Walmart, Home Depot, and Cisco report their quarterly performance this week. Will they disappoint investors or not?
The earnings season continues this week, with some large companies in the United States reporting their quarterly earnings. Among the most important earnings releases are the ones from Walmart, Home Depot, and Cisco.
Walmart
Walmart (NYSE:WMT) is one of the world's largest retail and wholesale companies. It is reporting its quarterly earnings on Tuesday, May 17, and the stock holds in positive territory YTD, up a little more than 2%.
That is quite a performance considering that the technology sector is already in a bearish market and that the S&P 500 index barely avoided a bear market last Friday. Moreover, Walmart is a dividend-paying company that has increased its annual payments to shareholders for the past 48 consecutive years.
Most analysts are bullish on Walmart's stock price. Out of the 59 analysts covering Walmart stock, 53 have issued buy ratings and 6 have issued neutral ones. No analyst has a sell rating for Walmart's stock price.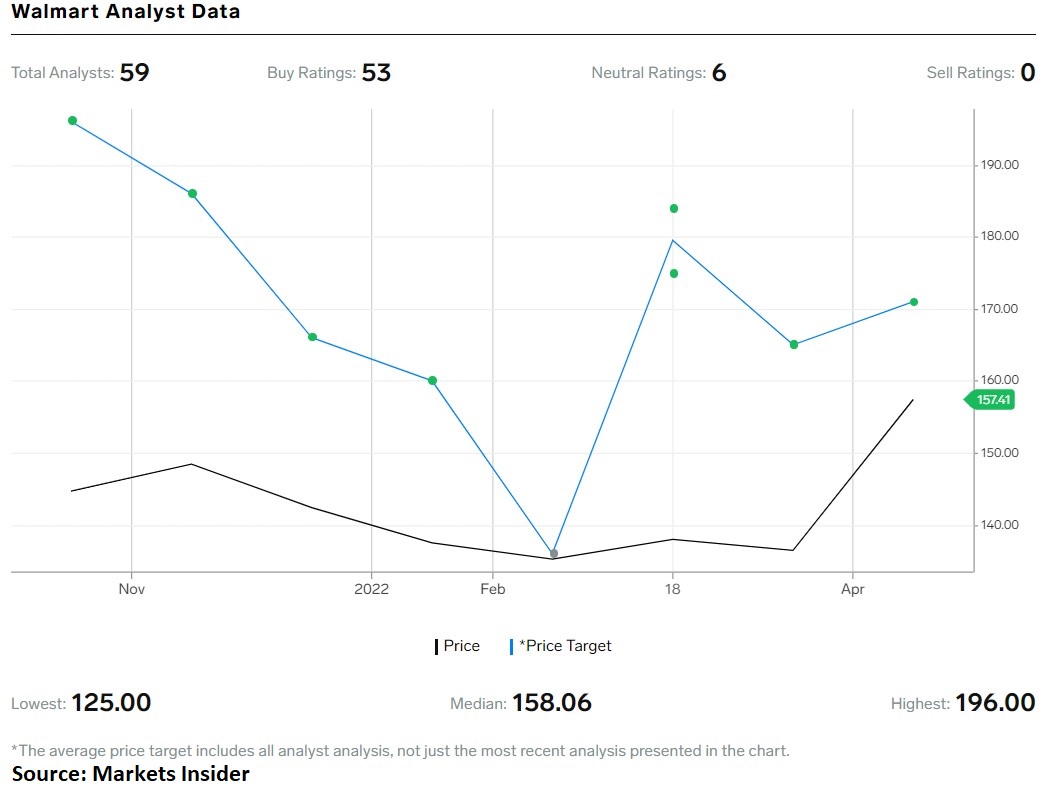 Home Depot
Home Depot (NYSE:HD) is presenting the Q1 FY2022 financial performance on May 17 at 09:00 ET. Home Depot is a home improvement retailer and one of the US companies with a strong dividend-paying history.
Shareholders received increased annual dividends for the past 13 years, and the dividend payout ratio is 44.14%. Moreover, the forward dividend yield is 2.57%.
Unlike Walmart, Home Depot's stock price is down close to -28% YTD, affected by the general stock market selloff.
Cisco
Cisco Systems (NASDAQ:CSCO) is one of the leading technology companies in the world. It reports the Q3 FY2022 earnings on May 18, at 01:30 PM PT, and its stock price dropped by more than -21% YTD together with the tech sector.
Cisco is currently trading at a P/E Non-GAAP ratio for the past twelve months of 14.88, lower than the sector median by -16.59%.