Top 3 European banks with Russian exposure
European banks with exposure to Russia's economy declined sharply at the start of the trading week. Western nations' sanctions on Moscow triggered the selling.
Western nations reacted to Russia's invasion of Ukraine with harsh measures, most of them economic. Russia is now isolated from the rest of the world after the operations of its central bank were frozen.
Moreover, by cutting some Russian banks from SWIFT, the Western nations hope to pressure Moscow to end the aggression. While the Russian stock market did not open today, the European equity markets did – and it was not a pleasant picture for the banks exposed to Russia.
So here are three European banks doing business in Russia: UniCredit, Raiffeisen, and Societe Generale.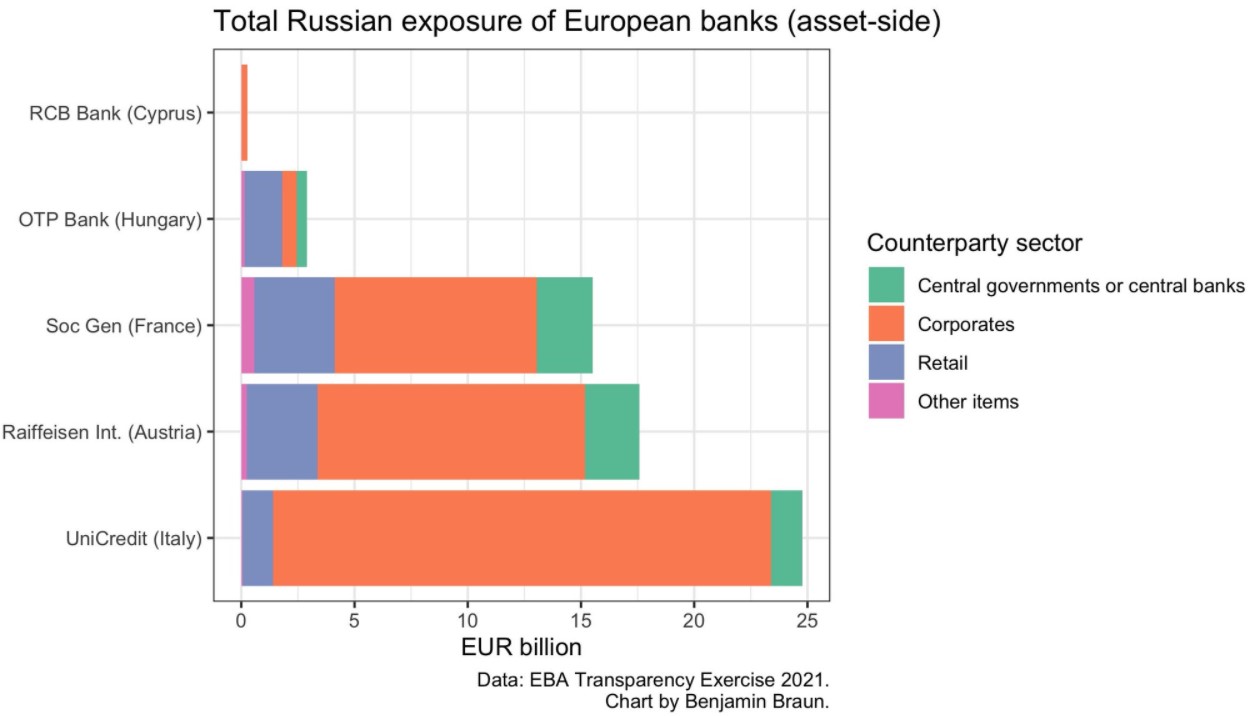 Unicredit
Unicredit is one of the largest Italian banks and the one European bank with the greatest exposure to the crisis developing in Russia. The bank has an exposure of about EUR25 billion to Russia and opened the trading week down by about -10% as investors try to estimate the financial effect of sanctions.
Raiffeisen
Reiffeisen is another European bank suffering from having links to the Russian economy. The Austrian bank's stock price declined as much as -18% when European bourses opened, as the sanctions affect the bank's most profitable business.
More than 30% of Raiffeisen profits last year came from its Russian unit. Therefore, investors are concerned that Western sanctions would affect the bank's profitability. It is estimated that the Austrian bank has an exposure to the Russian economy of about EUR17 billion.
Societe Generale
Societe Generale, a French bank, also does business in Russia. It has an exposure of about EUR15 billion to the Russian economy, and the stock price opened sharply lower today.
Last Friday, the stock closed at EUR28.44/share, and it opened at EUR26.80 on Monday. Moreover, the pressure continues, as the stock price trades at EUR25.55 at the time this article is written.