Top 4 e-commerce stocks to buy as online shopping adoption increases
E-commerce stocks have benefited during the COVID-19 pandemic. As online shopping adoption increases, here are four e-commerce stocks to buy in 2022: Amazon, eBay, JD.com, and Chewy.
Global retail e-commerce sales were on a rising trend even before the COVID-19 pandemic, but the adoption rate increased as people were forced to shop online during lockdowns. A shift in consumer behavior led to a share of 18% of the total global retail sales for 2020. Moreover, e-commerce is forecast to have an annual growth rate of about 1% and to reach a 22% share of total global retail sales by 2024.
So what are the companies best positioned to make most of these trends? Here are four: Amazon, eBay, LD.com, and Chewy.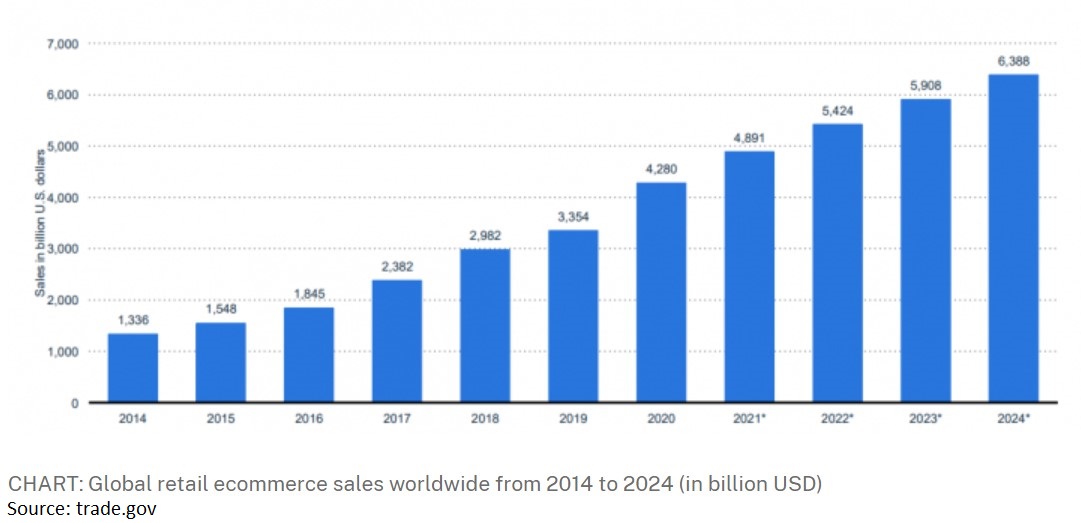 Amazon
Amazon is one of the companies that delivered impressive returns during the pandemic. While the stock price topped in the summer of 2020, Amazon was one of the companies that kept hiring during COVID_19 as customers demanded more products to be delivered home than ever.
The stock price reached above $3,400 during the pandemic and is currently trading at support given by the round $3,000.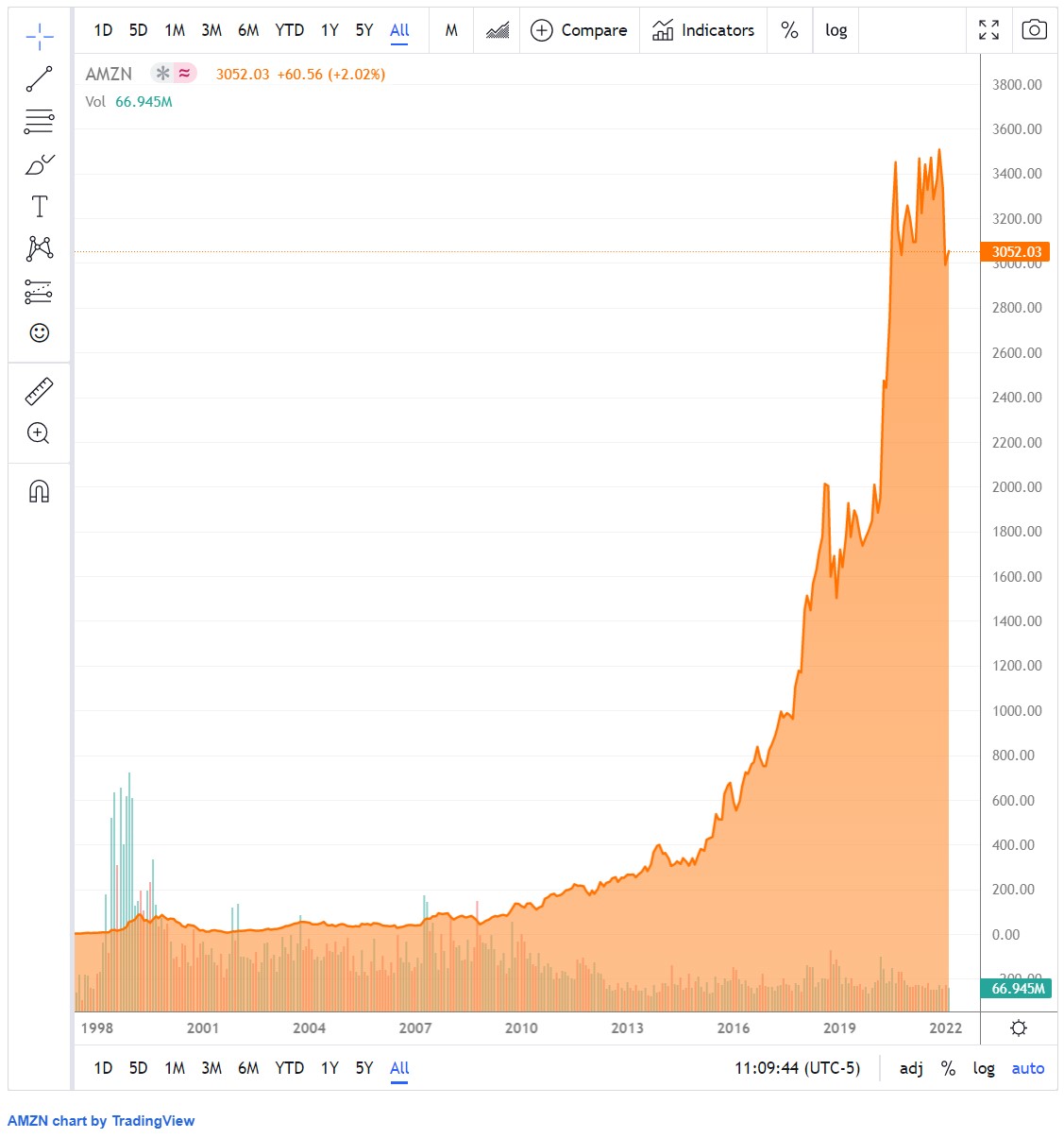 eBay
eBays is an American company based in San Jose, California. It connects buyers and sellers worldwide via its marketplace platforms, and it pays a dividend. The forward dividend yield for the next 12 months is 1.30%, while the payout ratio is 18.23%.
The stock price peaked above $75 in the summer of 2021 and has corrected ever since. In 2022, eBay's stock is down -16.60%.
JD.com
JD.com is a leading Chinese e-commerce platform with over half a million active customers. It sells everything from home appliances to apparel and electronics, and, just like Amazon, it does not pay a dividend. JD.com stock price is up 3% YTD.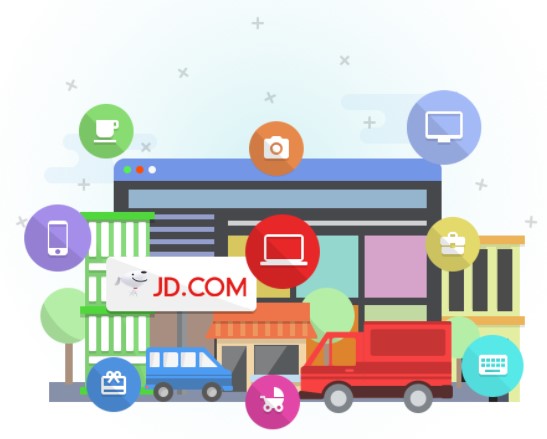 Chewy is an American e-commerce company from Florida. It sells pet medications, food, and products for dogs, cats, and other pets.
Out of the 46 analysts covering the stock price, no one has issued a sell rating – 27 have a buy rating and 19 a neutral one. Most recently, RBC Capital Markets has maintained the stock to buy with a price target of $77.